The Finance Minister of India, Mrs. Nirmala Sitharaman has announced Union Budget 2021-22 today on 1st February 2021. The most unique thing about this budget address is that she delivered a paperless Budget address using a "Made in India" tablet computer.
We are going to discuss a few important points which are related to the education sector in the Union Budget 2021-22.
Some of the important points are listed down below:
1. Good Reception Of NEP(National Education Policy 2020)
For the purpose of effective implementation of National Education Policy 2020, more than 15,000 schools across the country will be qualitatively strengthened to include all the components of the NEP 2020. These schools will emerge as exemplar schools in their regions and will mentor and work as a role model for other schools in the country. This step will benefit millions of students who will gain exposure to innovative technologies like AI (Artificial Intelligence), IoT(Internet of Things), and Robotics. The young minds will gain 21st-century skills at an early age and will make them future-ready.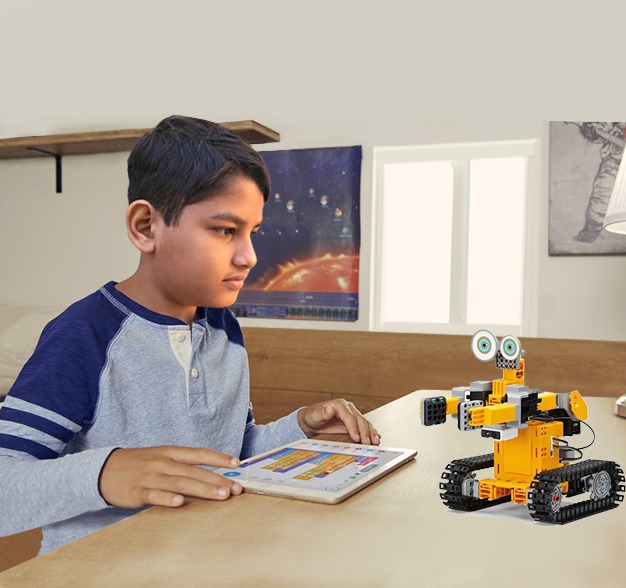 2. Setup Of 100 New Sainik Schools
In a partnership with NGOs and other private organizations such as private schools, 100 new Sainik Schools will get set up.
3. Robust Infrastructure Facilities For Tribal Students
For the welfare of Scheduled Castes and Scheduled Tribes students, a target of establishing 750 Eklavya model-based residential schools in the tribal areas has been proposed. The main goal behind this is to create better opportunities for tribal students by creating a robust infrastructure facility for them. According to this proposal, the unit cost of each school in tribal areas will be increased from Rs.20 crores to Rs.38 crores. Also for the schools that are situated in the hilly and difficult areas, the unit cost of school will be increased to Rs. 48 crores.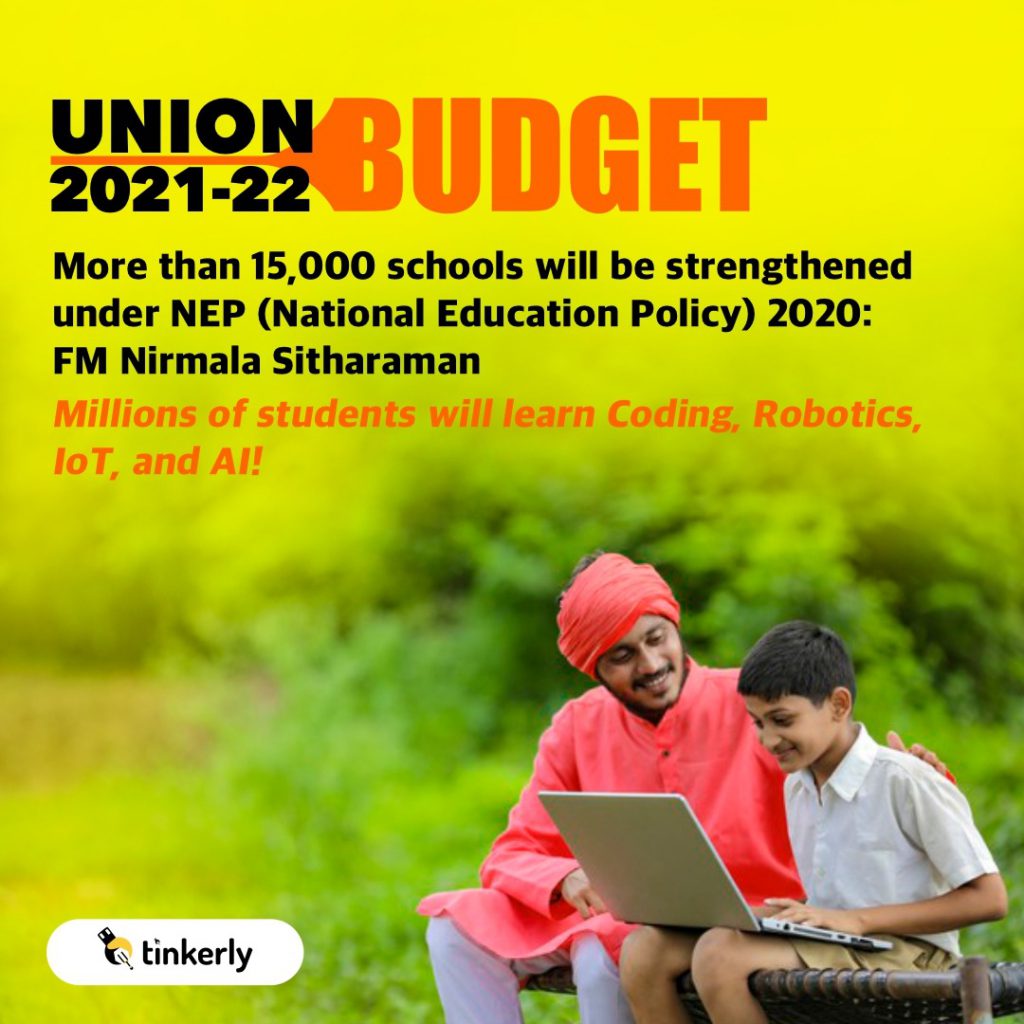 4. National Professional Standards for Teachers( NPST)
In order to enhance & improve the capabilities of all the school teachers, new standards will be developed in the form of National Professional Standards for Teachers( NPST). These new standards will be followed by all the 92 lakh school teachers of public & private schools across the country.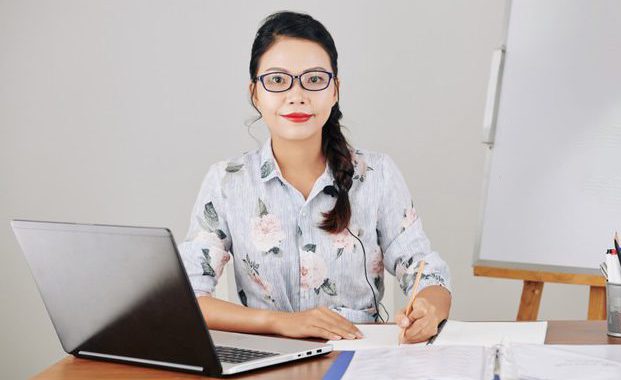 5. Development of Toy-Based Learning Pedagogy For School Education
An interactive toy-based learning pedagogy will be developed for all levels of school education. It will promote hands-on learning among the students. It will add the thrill of experiential learning and completely enhance and transform the classroom learning experience. It lets students switch from mundane rote learning to more interactive toy-based learning.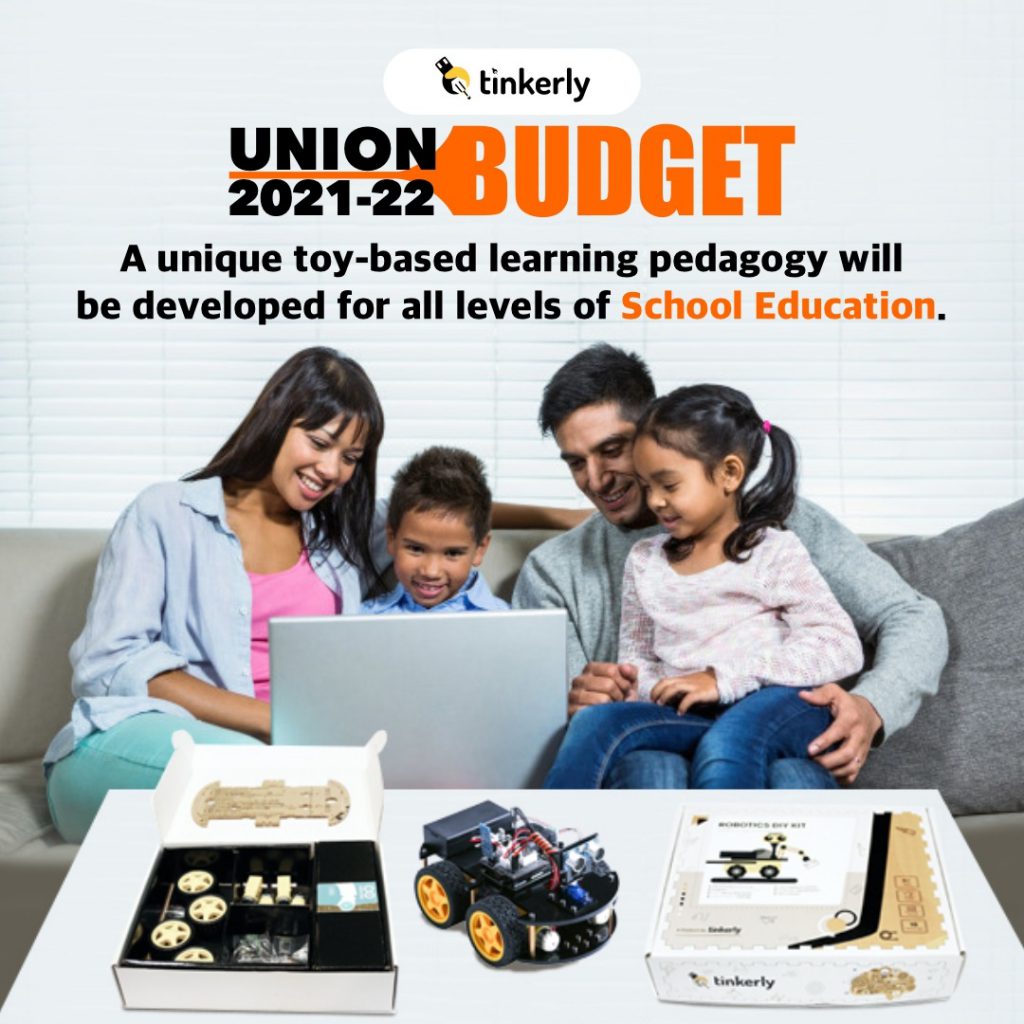 6. CBSE Board Exam Reforms
The CBSE Board exam reforms will be introduced in a phased manner that will go into effect from the 2022-23 academic session. The exams will move away from the traditional role-learning, and the students will be evaluated based on their application of knowledge to real-life situations, analytical skills, and conceptual clarity so that they will get a better understanding of how things work in real-life.
Summing up!
We have discussed the Education sector-related highlights from the budget, and we get to know about various government initiatives that will help underprivileged sections of the society. We also get a glimpse of the interactive toy-based learning that will benefit many students to secure better future opportunities.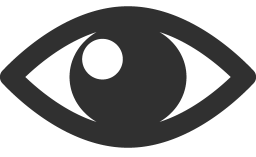 1804