The National Education Policy(NEP) has been approved by the Union Cabinet on 29th July 2020 which proposes revolutionary changes in the school education system like reducing the syllabus and giving more focus on experiential learning and encouraging logical decision making & innovation among children.
What New Educational Reforms are Incorporated into the Academic Structure of the New Education Policy?
This National Education Policy(NEP) is a significant shift from the previous 1986 Education Policy which is based on the 10+2 academic structure. It offers a new and innovative academic structure which is divided into 4 stages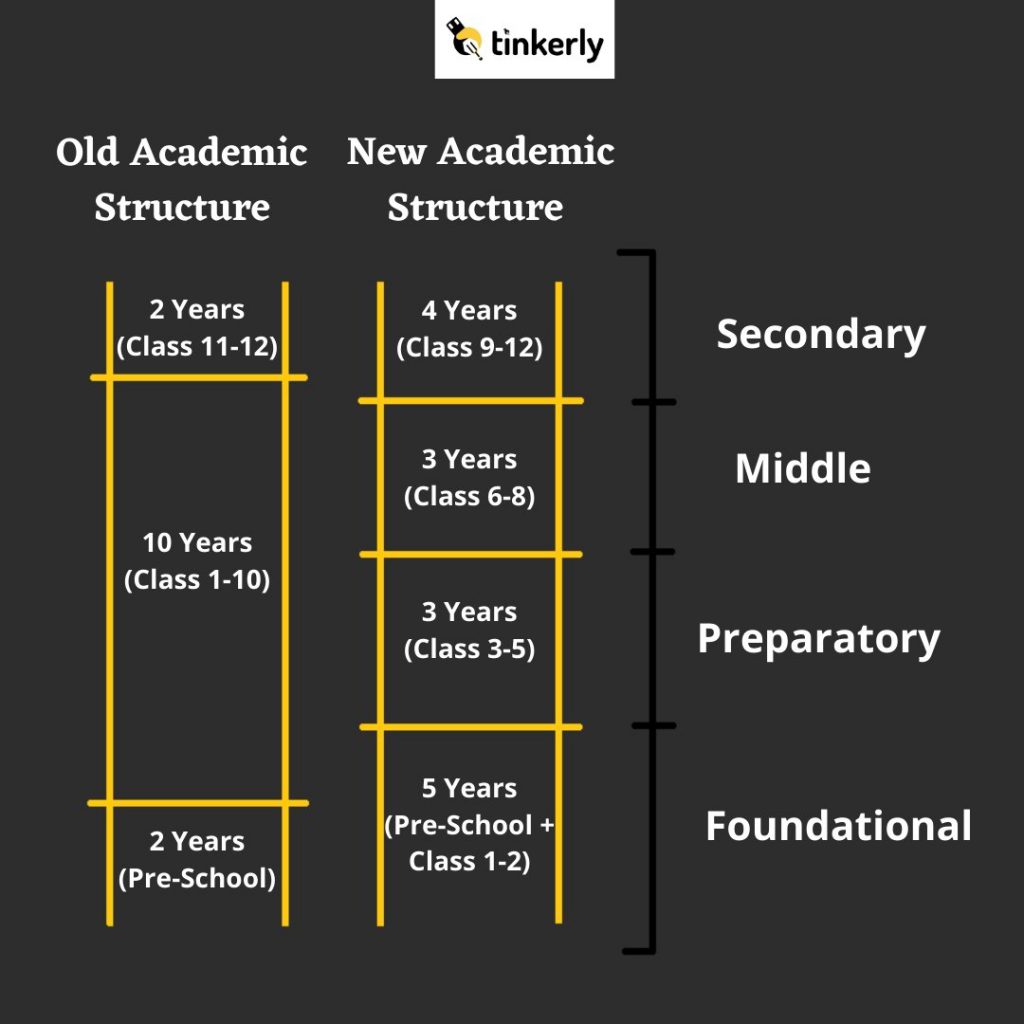 1. Foundational Stage
This is the early childhood stage which consists of two parts. In the first part of 3 years, it includes preschool for kids of age group 3 to 6 and in the second part of 2 years it includes Class 1 to 2 and it includes activity-based learning for kids.
2. Preparatory Stage
This stage is for Classes 3 to 5 and will target the children of age group 8 to 11 years. It consists of a discovery-based, activity-based, and interactive classroom learning approach for kids.
3. Middle Stage
This stage is for classes 6 to 8 and will target the students of the age group 11 to 14 years. This is a revolutionary step to add experiential learning at this stage. It will help students understand the logic behind the concept and utilize the mechanism of learning by doing in subjects like science, maths, arts, social science, etc.
4. Secondary Stage
This is the final stage of this new academic curriculum which is designed for classes 9 to 12 for the age group 14 to 18 years of age. This stage incorporates greater critical thinking and provides the student with a chance to choose his/her choice of subjects.
What are the Changes Incorporated in the Curriculum by the National Education Policy?
There will be a reduction in the curriculum and the following things are included to make it more useful for the young generation of this country.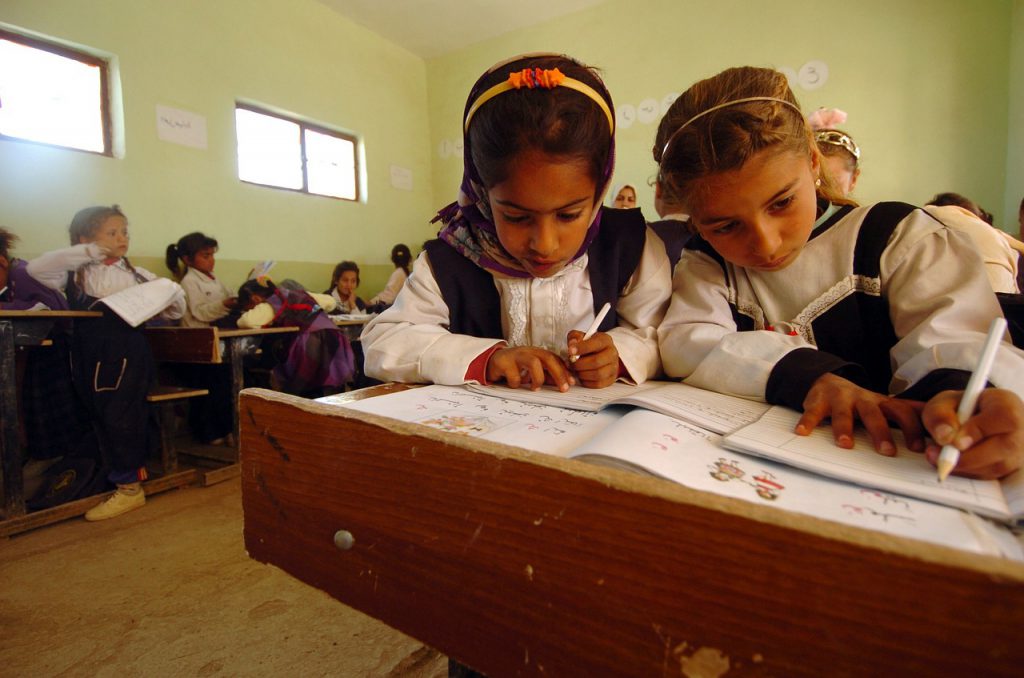 1. Conceptual Understanding
The more focus must be given to conceptual understanding rather than using the traditional method of Rote learning and changing the learning-for-exams mindset to learning-by-doing i.e Experiential learning mindset.
2. Equal Weightage
An equal weightage must be given to curricular, co-curricular, and extra-curricular activities and the students will be provided with the freedom of choosing a variety of subject combinations.
3. Experiential Learning
For the middle stage of the new academic structure, experiential learning will be implemented which comprises fun learning, collaborative and exploratory activities that can be conducted in the classroom so that students will get a deeper understanding of the subject and they learn by doing.
4. Focus on Digital Literacy
With the help of this new policy, more focus must be given to promoting the digital literacy of the students by carrying out activities that involve coding & computational thinking.
5. Peer Tutoring
Peer tutoring is a strategy in which students tutor other students and provide them with academic assistance under the supervision of teachers.
6. Subjects Integration
There will be a possibility of arts, sports and story-telling, and ICT-integrated pedagogy.
7. Development of Scientific Temper
With the help of involving a variety of innovative methods based on the play & activity-based learning and use of puzzles and games to inculcate mathematical thinking among students and growing their creative thinking & problem-solving skills.
8. Use of AI-based software
With the integration of technology for the assessment using the AI-based software that will help track the progress of each student and help them in deciding the most suitable career choices.
9. Vocational Education Integration
For the students of Classes 6-8, there will be a 10 days (Bagless days) internship with local trades/craftsperson so that they can develop a vocational craft.
10. Holistic Progress Card
The Holistic Progress cards will be redesigned by States/UT by making them more multidimensional which involves self-assessment, peer assessment, and teacher assessment. This Holistic Progress card will also involve the progress in project-based learning, quizzes, etc, and also actively involves parents in their kid's education.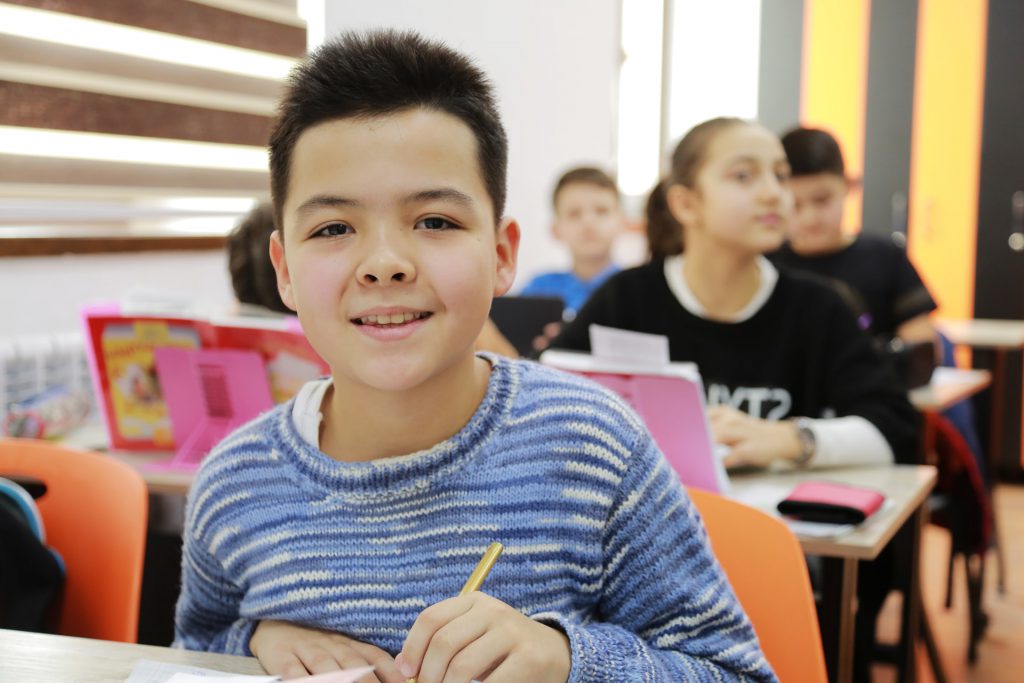 Conclusion
Thus in the following blog, we have talked about various types of key changes that are incorporated in the National Education Policy. It is a revolutionary step that will surely be helpful for the young generation of our country.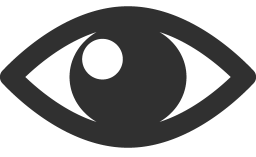 7130