Many parents face a dilemma when it comes to choosing the best online coding classes for kids. It is quite natural as there are many online coding courses for kids available with their diverse offerings and features.
The only way the parents can get out of this dilemma is by doing proper research and choosing the most appropriate online coding course for their child. But doing proper research will consume a lot of time for parents as they have to go through every coding course website to learn about its features, read about the course reviews, and look for a discount and other perks of choosing the course.
To make things simpler for parents, we are going to discuss the points which are the indicators of good & optimal coding courses for kids.
What Are The Key Features Of A Good Online Coding Course For Kids?
We will discuss Tinkerly's STEM & Coding Courses for kids that offers a unique way of Hands-on Learning by infusing the interactive STEM toys in their play-based course curriculum.
Listed below are the features which makes a coding course most useful for your child:
1. Take Learning Beyond the Screens
Most of the online coding courses for kids are based on digital learning only. There is no scope of experiential learning in these courses. With Tinkerly, the story is different. Tinkerly's STEM Learning & Coding course offers digital content of learning through its Let's Tinker App. It also promotes Hands-on Learning with the help of its interactive STEM Learning kits. These STEM kits take the student's journey beyond the screen and reduce their overall screen time by almost 50 percent.
The kids will learn the craft of experiential learning with the help of these STEM kits, and they also get a chance to create their own Next-Gen Real-life projects capable of solving real-world issues. These STEM kits come with an instruction manual that contains the description of all the components inside the kits.
For Example, Have a look at this short interactive video:
2. Flexibility To Learn Anytime, Anywhere
Tinkerly's STEM & Coding courses for kids offers a self-paced learning option for their students. The student who opts for any of the class packages- Learner or Achiever. They will get access to the recorded lessons that are available on the Let's Tinker App. These recorded lessons are curated by a team of IITians and present the scientific concepts in an interactive manner. The students will watch these recorded lessons at their convenience. They can pause, rewatch the topics which they don't understand. They can also ask their queries using the 'Support' section of the Let's Tinker App.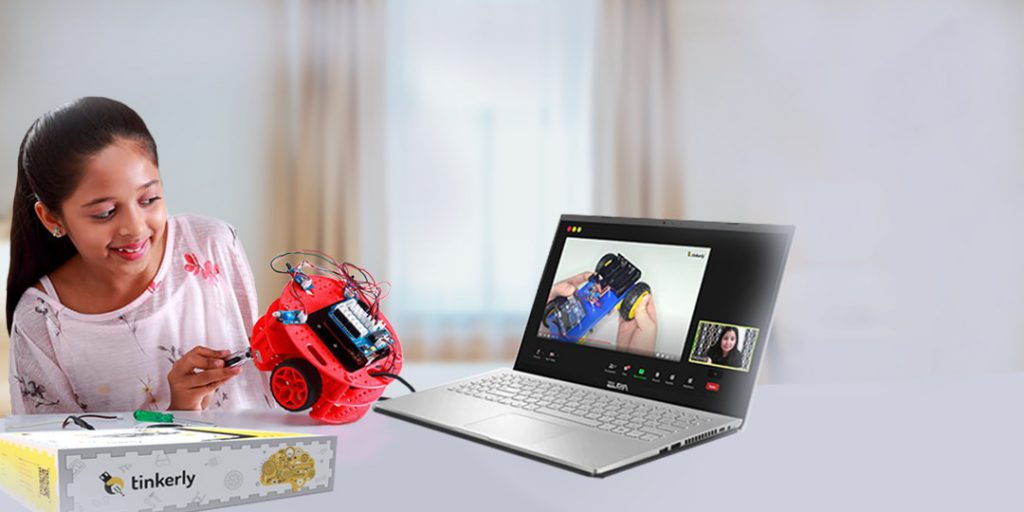 The expert educators will go through that query and provide the required solution to the students. The expert educators can even take dedicated 1:1 live online coding classes for kids to explain the concept in detail.
This type of self-paced arrangement encourages independent learning among the students.
3. It Complements The National Education Policy(NEP 2020)
Tinkerly's online coding classes for kids complements some of the revolutionary changes in the NEP 2020 such as:
Switching from rote learning to learning-by-doing,
Collaborative and exploratory activities to be conducted in the classroom for students,
Focusing on digital literacy like teaching 21st-century skills & coding after 6th Class onwards, etc.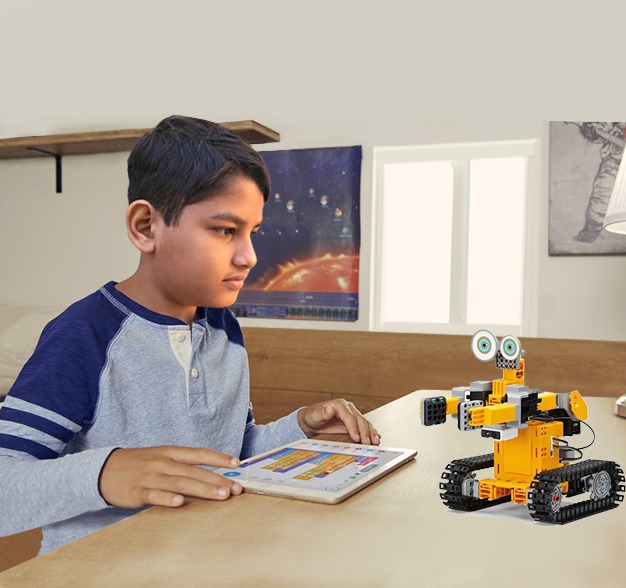 Read this detailed blog on National Education Policy(NEP) 2020 for more details.
This Coding course provides students with early exposure to innovative technologies like AI(Artificial Intelligence), IoT(Internet of Things), robotics, and electronics, etc. By learning these skills from an early age, the students will bring their innovative ideas to life and create real-life projects on their own that possess the power to make the world a better place by solving real-world issues.
4. Offers Parents Freedom to Choose
Tinkerly's coding courses for kids offer many options to the parents such as they can upgrade (Learner to Achiever) or downgrade(Achiever to Learner) class packages within 2 weeks of the course subscription. It also offers parents the right to cancel the course subscription if they don't find it up to the mark within the first 2 weeks. The parents can decide whether they want to subscribe to the course by scheduling a Free Demo right now!
In comparison to other online coding courses for kids, this course is affordable for the parents and gives wings to their child's innovation.
Conclusion
We have discussed various features of Tinkerly's online coding classes for kids and how they have revolutionized the monotonous online coding classes by adding the flavor of interactive STEM toys in their play-based course curriculum.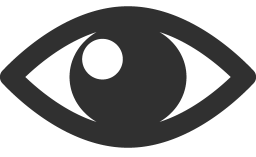 1529