A Tinkering lab or STEM lab is a maker lab in schools that fosters scientific temper and inspires students to become happy tinkerers.
This lab provides students with an opportunity to learn, create, experiment, and innovate. This Tinkering lab promotes the hands-on learning approach and sparks students' interest in STEM from an early age.
The Tinkerly's Tinkering Lab (TTL) or Robotics lab offers grade-wise offerings for Grades 3rd to 5th, Grade 6th to 8th, and Grade 9th to 10th and they also offer a master package for grades 3rd to 10th respectively.

What Is Tinkerly's Tinkering Lab (TTL)?
Tinkerly brings you a specially curated Tinkering Lab that consists of 8 different tech zones in just 1 lab to bring all-around learning. Each zone consists of multiple recreational learning kits and activities along with tinker tools to inculcate skills like computational thinking, adaptive learning,problem-solving, etc. among young minds.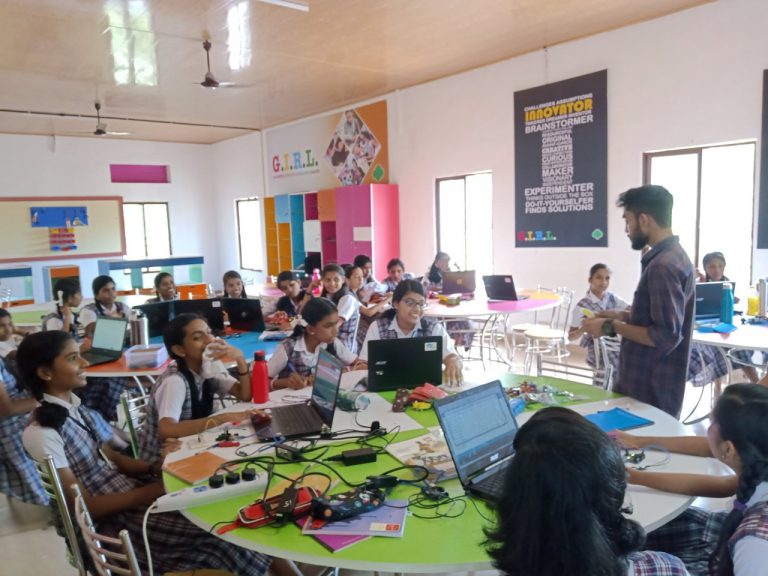 How Many Tech Zones Are Available In Tinkerly's Tinkering Lab?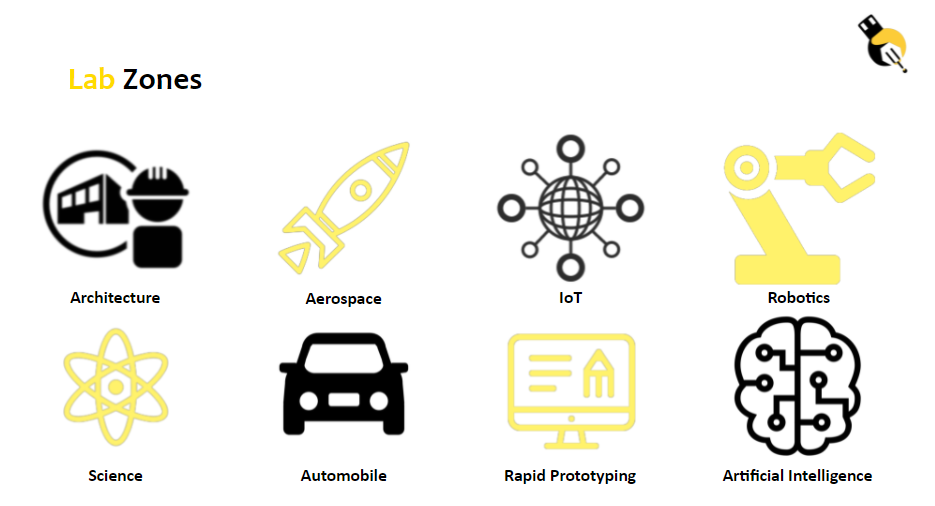 Architecture Zone
In this zone, the students will gain knowledge about structural designs. They will learn about topics such as Basics of the support structure, House building, Concept of force distribution, etc. This zone is specially designed for students of grades 3rd to 10th.
Aerospace Zone
This zone will teach students the concept of Rocket design & Rocket Launching, Design of Aircraft, Basics of flying, etc.
IoT Zone
In this zone, the students will work with sensors and boards, learn the basics of computer coding, Algorithm building along with drag and drop coding.
Robotics Zone
As the name suggests, this zone is all about Robotics. The students will acquire knowledge about the exciting world of robotics. They will learn how to control a robot, Robo-coding, humanoid, and interesting arena-based challenges to prepare the students for competitions.
Science Zone
This zone gives students a chance to tinker with curriculum-based science concepts through easy DIY activities, Mini Junior Science lab along with other special activities.
Automobile Zone
In this zone, the students will work with the automobile system. They will learn how to make gear systems, motions of automobiles, suspension systems, create multiple linear motions, etc.
Rapid Prototyping Zone
This zone will make students aware of the concept of Rapid Prototyping. The students will learn about the functionality and applications, and operations of 3D printers. There will be fun-based creative activities for the junior classes.
Artificial Intelligence Zone
In the Artificial Intelligence zone, the students will gain knowledge about the applications of APIs(given set of codes), Face and Voice recognition via AI, and learn about the Algorithmic process. This zone is specially designed for the students of grades 9th to 10th.
What Are The Special Offerings Of the Tinkering Lab?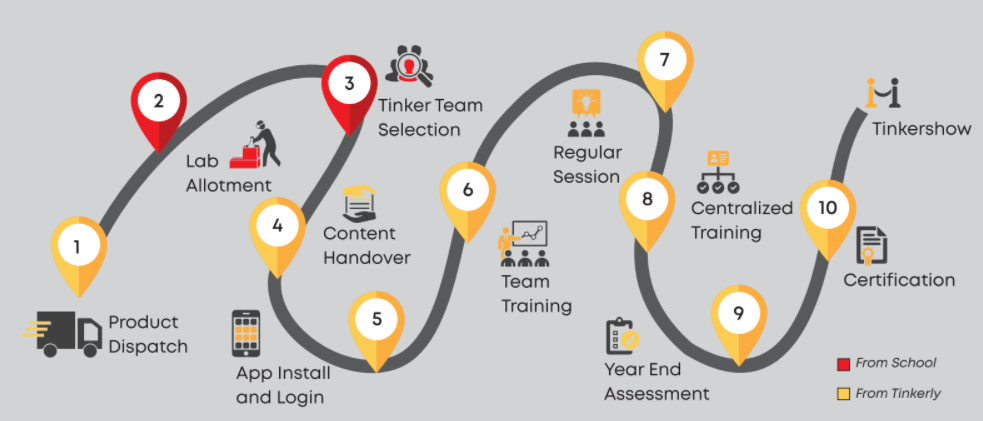 The Offerings Of Tinkerly's Tinkering Lab is listed down below:
National Education Policy(NEP 2020) Mapped Curriculum

It consists of educational kits for 8 different tech zones(43 lab zone kits + 24 Unique kits + 62 tools + 1 3D Printer)
Challenge Cards Driven Projects
Dedicated Let's Tinker mobile app access for the digital content
13×7 Online Support and Troubleshooting
Challenge cards for students that are based on a real-life situation and its solution based on Computational Thinking.
Teacher's Manual for teachers along with 1-year session plan, concepts of activities, and other important information.
2-days On-site training
Provide support for various STEAM competitions.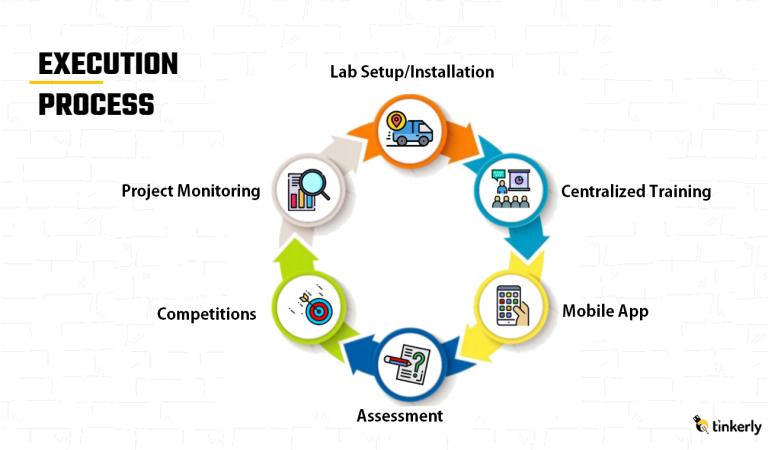 Conclusion
We have discussed the benefits offered by the Tinkering lab in schools. We also get familiar with the 8 tech zones and how they will help students to develop the "Maker Mindset". To know more about how to get a Tinkering lab for your school, please click here.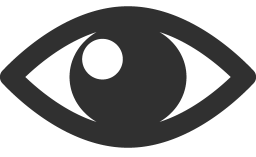 20554