Tinkerly believes in the notion of learning by doing and wants to empower people to learn the futuristic technology in an easy and interactive manner. With the help of Tinkerly's brand new Artificial Intelligence learning kit for kids that will help them in learning the fundamentals of AI in a scenario-based approach. Troot can help your child in creating multiple AI-based systems in the comfort of their home.
There are many questions you all must be having about Troot let's get answers for these questions down below:

What is Troot?
Troot is India's First Artificial Intelligence learning kit for kids. You can build your own Machine Learning systems and deploy them in the projects created with Troot. The product includes Plug & Play Electronics, Android application, and DIY activity Maker Kits for end-to-end experience of creating multiple AI systems outside the classroom. Troot features Do-it-Yourself interactive projects revolving around problems that can be solved with AI.
What is the Inspiration Behind Troot?
Technology is heading faster and is taking very little time to be adopted than ever. It is an extraordinary time, one of the novel changes and possibilities and we believe artificial intelligence is needed more than ever. This mindset and the related skills will become foundations for the growth of society in this era. This future is in AI and now is the time to inspire kids to learn at an early age.
At Tinkerly, we believe in learning by doing. Enabling people to learn futuristic technology in a playful way. With Troot, we have made hands-on AI learning a reality. Troot focuses on learning the fundamentals of AI. It adopts a scenario-based approach with the development of problem-solving skills where we understand the problems which can be solved with AI, build a prototype, Train and integrate an AI model and play with the projects we develop with Troot.
How is Troot Unique?
While there are many STEM toys available in the market that claim to develop Artificial Intelligence skills. We are proud to be a differentiator in this market.
Developing intelligent systems can be bifurcated into programming and machine learning, While there are a lot of products based on programming and using Machine learning, training an AI needs to be focused to create new possibilities. We have made this possible with our very own Android application which features a dashboard where you can train your own AI Model and use it in your projects. It will enable our kids to think beyond a set of applications and models and create their own solutions.
How Can I Know More About Artificial Intelligence While I Wait For Troot to be Delivered?
You can also do our entry-level course AI Kickstarter on the Let's Tinker App. This will help your kids understand Artificial Intelligence and Machine Learning in a playful way.
Who is Troot Designed for?
Though learning never stops, it can come at all ages. We have designed Troot for kids of age 8 and above. This is a technology that needs to be learned by everyone and we recommend the product is appropriate till the age of 12.
What are StoryBoards/Maker Kits?
StoryBoards or Maker Kits are Die-cut corrugated sheets designed by us for you to create prototypes and make solutions easily. The possibilities are endless but we are here there to guide our kids to create prototypes. These Maker Kits can be reused multiple times for your kids to tinker with them.
I Have 2 Kids, Do I Need to Pre-Order 2 Kits for Them to Experience it?
We have made our kit to personalize multiple kids' experiences. The android application features multiple kid's support for their personalized experience and also a parent dashboard to manage all your kids. Though the Plug and Play hardware is limited for one user to use the product at a time, your kids can take turns in creating their projects and have a personalized experience.
We recommend purchasing 2 kits if your kids like to fight quite often, pun intended
How Can I Know What My Kid is Doing with the Product?
Our Android application features a parental dashboard, where you can know about the projects and the skills they are learning from the same. You can also see your kid's progress in real-time. We recommend you to play with the projects and help them in training their models when they create it.
What Do I Need to Set up Troot at Home?
Right now, you need an Android 5.0+ mobile phone with internet connectivity, Troot kit to get started.
Where Do I Find the Android Application?
The android application is right now in beta testing on Google Play. You can sign up here, and we will get back to you. If you pre-order now, you have special access to our app in development.
Are The Projects Entirely Virtual or There Will be Something Made after a Project is Complete?
The product is made to engage your kid in their own environment. It features DIY Maker Kits and Electronic Hardware that helps to create prototypes, they can test it and play with it. While training a model you will be using our application for data creation and testing, which involves real-life examples of the problem being solved. At the end of a project, your kid will have a functional prototype of the solution, with which he/she can play and experience hands-on and share with everyone.
How Does This Product Help My Kid to Learn About Artificial Intelligence?
With Troot, we have made hands-on AI learning a reality. Troot focuses on learning the fundamentals of AI. It adopts a scenario-based approach with the development of problem-solving skills where we understand the problems which can be solved with AI, build a prototype, Train and integrate an AI model and play with the projects we develop with Troot. It will help your kid demystify Artificial Intelligence and understand how it works by actually creating it. They will make Image, Text and Voice-based machine learning models and build solutions using it. We will be introducing more types of AI systems as we develop it Over the Air upgrades.
Can My Child Independently Play with the Troot?
Yes. The Child can independently engage with the Troot which consists of relevant material on the application which has all the steps of the projects in it. If the child needs any type of help, you will be able to help them very easily. If in case there is an issue, you can contact us by generating a support ticket on Let's Tinker App by Tinkerly.
My Kid is 8 Years of Age, Will He/She be Able to Understand this Technology?
Yes, the product is made simple and easy for your kid to understand artificial intelligence technology. For more details on the right age to start to learn artificial intelligence,
please read our blog – https://tinker.ly/what-is-artificial-intelligence-and-the-ideal-age-to-start-learning-it/
What is Inside the Box and How Many Activities Can be Done?
The product includes – Plug and Play Electronic modules – 5, Accessories – Servo Motor, LED strip, Extension Cable, Battery, Charging Cable, and DIY Maker Kits – 6. You can create 8 projects with the kit right now. And it supports over the air upgrades, as we make more projects for your kids to do.
How to Order Now?
You can pre-order Troot Now at Rs 2000* only. We will be delivering our first 100 kits in Q2 2020. We will keep you posted with all the updates.
* Pre-order makes you eligible to claim Troot at a 40% Discount when we start shipping in July. We will be contacting you to purchase at the discounted price on a first-come-first-serve basis.
What is the Maximum Retail Price (MRP)?
Troot is priced at Rs 14,990 /- Only. We are offering pre-order discounts and a chance to book it at Rs 2000 only.
PRE-ORDER PURCHASE
Are There any Discounts?
Yes, by pre-ordering troot at Rs 2000, you are eligible for 40% Discount. We will contact you for the remaining payment (Rs 6990) when we start shipping in July.
Eligibility
By pre-ordering now at Rs 2000. You will get a Troot Invite Card with Priority Order and Time Stamp of your Purchase. You are eligible for 40% Discount. We will contact you to confirm your purchase and complete the remaining payments when we start shipping in July.
Refundable
In case you don't feel like purchasing Troot in the future, the pre-order amount is fully refundable, no questions asked.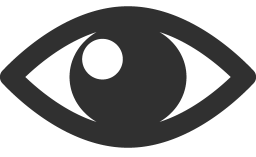 1521