Being Self-Reliant is the need of the hour. As pointed out by our Honorable Prime Minister Narendra Modi, the COVID-19 crisis has made our nation self-reliant. Before the beginning of the crisis, we were dependent on other nations for PPE kits but now we as a nation are capable of producing our own PPE kits locally. It shows our potential to not just self-sustain ourselves but also extend support to others in need.
Keeping this in mind, Tinkerly has come up with an innovative #VocalforLocal Campaign to show its support for all the local brands which are continuously making a difference. Through this initiative, we wish to motivate local brands to come up with solutions so that we can grow as a nation.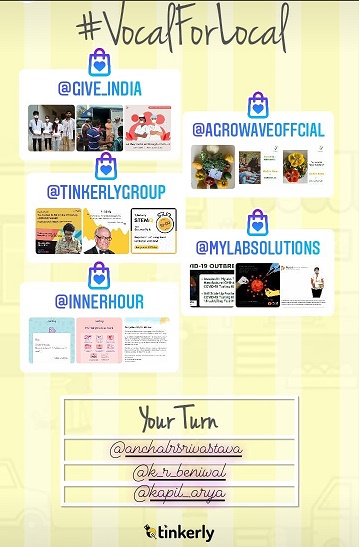 Given below are some of the local brands from different sectors who are working very well and for whom we must be vocal about
It is India's largest and most trusted online donation platform which has joined hands with many organizations to raise funds for the most hit segment of the society of poor underprivileged families due to the COVID-19 crisis. With the help of this non-profit organization's enormous support, these poor families get proper rations and sanitation kits that have helped them to cope up better during this crisis.
We need to make people aware of these types of local brands which are doing so well for our country in tough times.
Agrowave is an innovative Indian local brand based out of Gurugram, Haryana founded by Anu Meena with a vision to transform farmer's life by buying fruits and vegetables directly from the farmers and making its distribution directly to the businesses. It offers good prices to farmers who sell their produce. Its vision is to optimize the agricultural supply chain with the help of doing research and using innovative technologies. It provides On-time home delivery to the customers with the help of using tech-enabled logistics.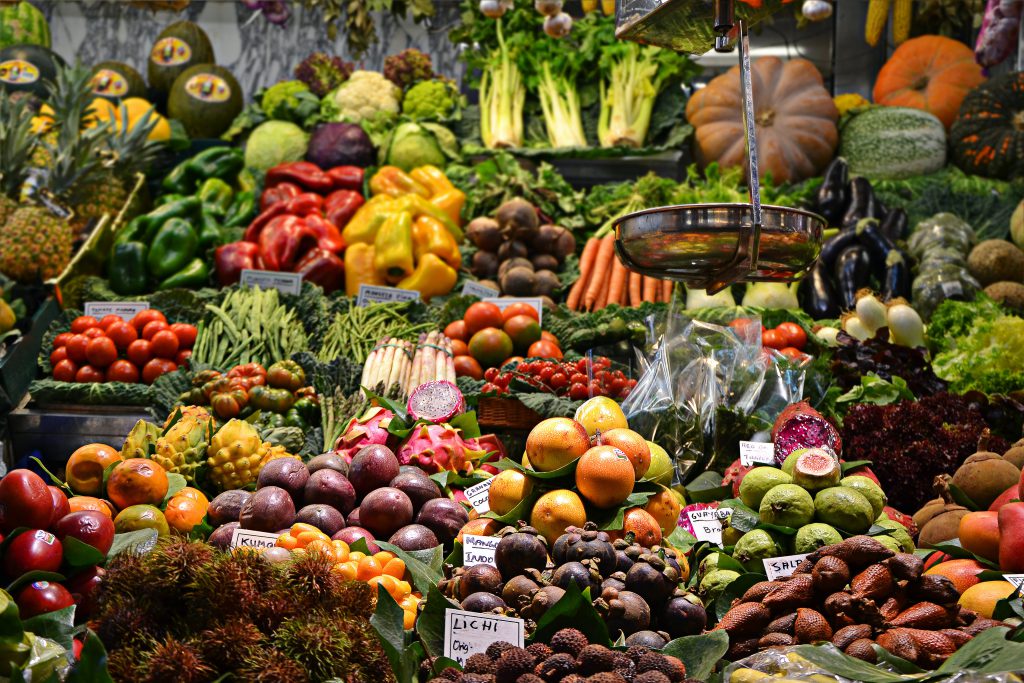 The goal is to empower the farmers by eliminating the middleman between the farmers and businesses and directly connects them to the marketplace.
Thus by buying fruits and vegetables from Agrowave, we are supporting farmers who are struggling in lockdown due to the COVID-19 crisis. This sustainable supply chain model used by Agrowave will be very helpful for making the agricultural markets more robust and resilient for the present crisis as well as post-COVID -19 scenarios.
Tinkerly which was founded in 2015 is an Online-Offline solution provider of STEM Education which makes STEM-based learning easy and interactive and prepares the young innovators of our country by teaching them useful skills that will be useful in the future job opportunities. It helps the school in establishing STEM labs and empowers young minds at home by providing STEM Educational Toys including its special first of its kind AI/ML proprietary Toys.
With the help of Tinkerly's lab solutions, more than 100K+ students have benefited across 200 schools in our country. Also with the help of their STEM learning mobile app "Let's Tinker" which has 10K+ downloads on play store most of the students are maximizing their tinkering experience.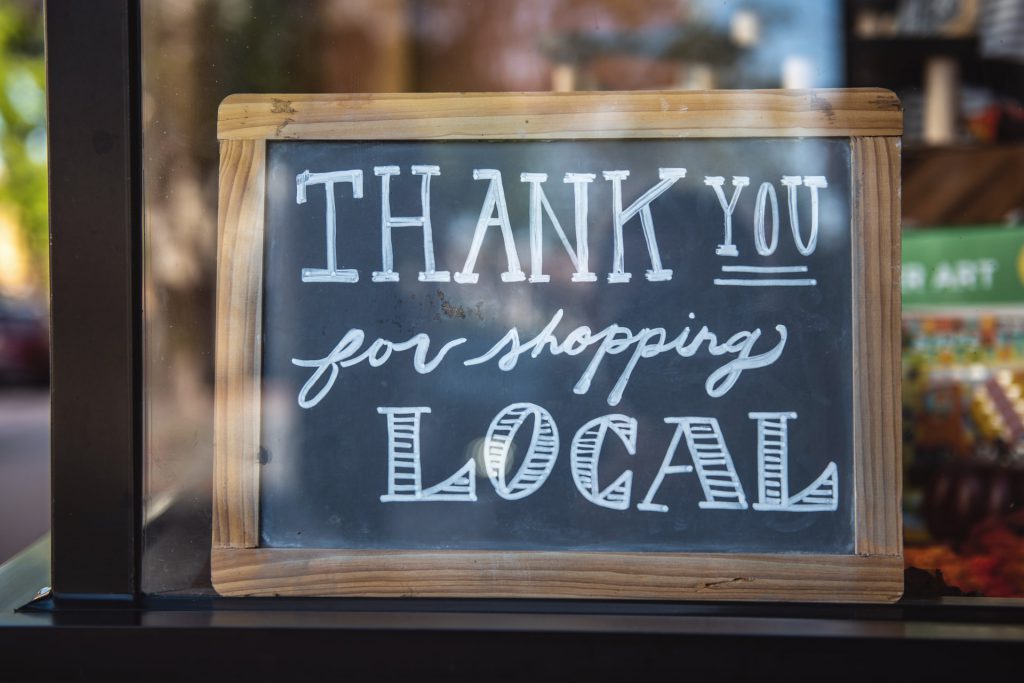 Tinkerly is backed up by some of the most renowned Investors, Industrialists, educationists, and Education Impact Funds like 'Gray Matters Capital', Keiretsu Forum, SucSEED Ventures, and RAIN to create an atmosphere of STEM learning across the world.
In order to ensure that the learning of student does not suffer due to COVID-19 lockdown Tinkerlyhas come up with many innovative online courses on technologies like Artificial intelligence, IoT(Internet of Things), etc and has also conducted webinars on topics such as time management so that not just children but also their parents benefit from it.
It is a Pune-based molecular diagnostics company that has developed the first Made-in India PathoDetect COVID-19 Qualitative PCR kit which is useful in screening and detection of CoVID-19 and provides results in a few hours. This is the first Indian Firm to get approval to start manufacturing testing kits for Covid-19 detection from Indian FDA/ Central Drugs Standard Control Organisation (CDSCO) and you will be surprised to know that this kit is developed within a limited time of six weeks.
India is dependent on other countries for the supply of test kites but with the help of this kit, India has become self-sufficient to test and screen its citizens for COVID-19 and increase its testing at a good pace.
This entire COVID-19 crisis has also taken its toll on our mental well being too. Since the beginning of this pandemic, we are living in constant fear, stress, and anxiety. To help us out during this tough time inner hour which is a psychological health platform has come up with a Self-care guide and will help you in keeping the anxiety & stress away from you and stir a sense of hope and optimism in your attitude so that you can better manage this situation properly.
It also offers many online programs and self-help tools that will help you a lot to cope up with this crisis. With the help of its dedicated mobile application users can avail a chance to have live sessions with a network of 120 therapists across 60 cities in India.
So we have discussed these 5 local brands which everyone must be aware of.
If you know any other local brands which you think are working hard and deserve attention then you can nominate them on social media by using the hashtag #VocalforLocal.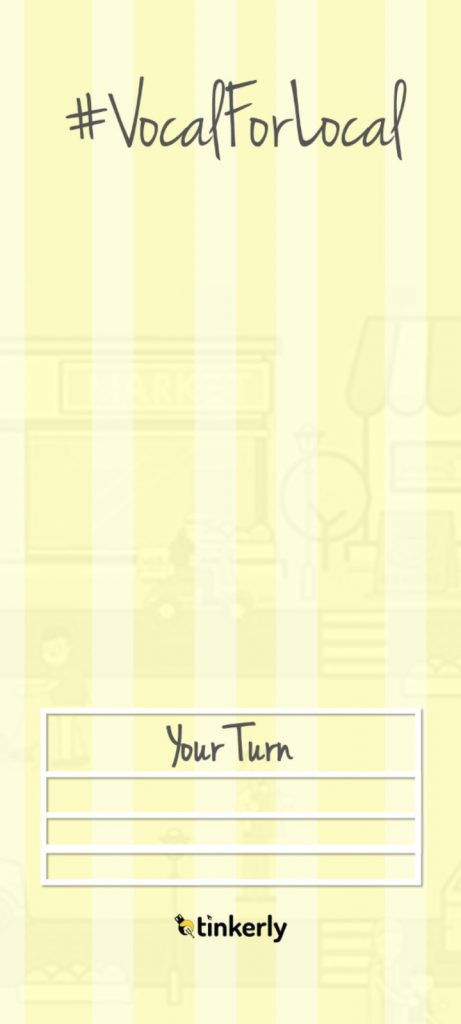 You can also be a part for this #VocalforLocal campaign all you have to do is just tag your friend by using our template in your Instagram story. You can tag 3 friends asking them about which 5 local brands they love t support and consider to be doing outstanding work.
Also these 3 friends will then tag other 3 friends and so on to create a chain. If you like our template design and want to use this template then DM us on Instagram at @tinkerlygroup. This way we will get to know about a lot of undiscovered local brands which are doing outstanding work.
We must all participate in this initiative of discovering and applauding the good works of our Indian brands!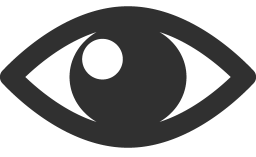 2646