The Quarantine due to the Coronavirus outbreak has brought with it a set of new challenges for everyone. Parents now have two responsibilities- one to do their job and another to parent. With a lot of free time at hand, kids need something innovative that will help them make the full utilization of this time at hand. Parents may not pay much attention due to their work from home scenarios as well. So they are looking for something that will keep their young ones occupied and also at the same time make the productive use of their time.
Don't worry folks! Tinkerly has a wonderful solution to address this dilemma! With Tinkerly's AI Kickstarter course your child will get a chance to be future-ready!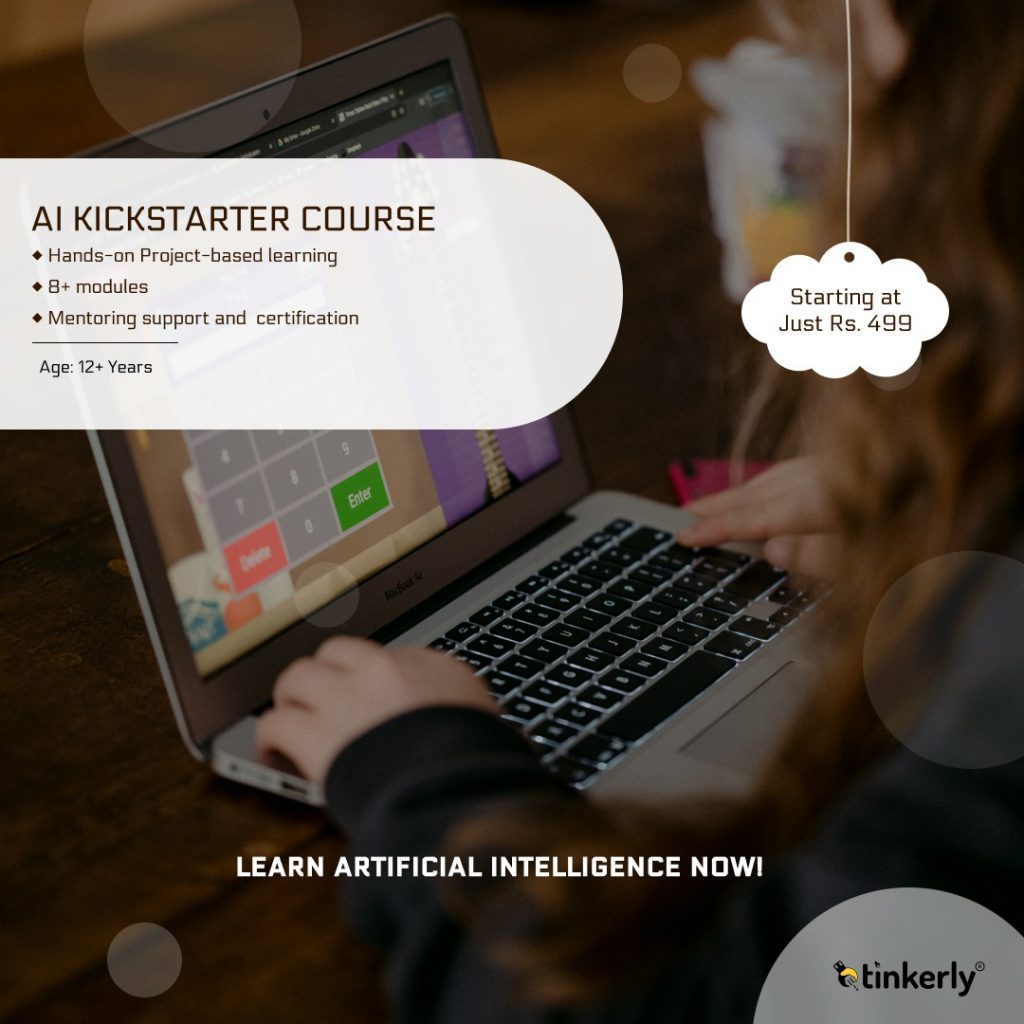 You might be wondering why Choose AI Course for your kids, right? Well, Parents let me show you why this is the best option available right now!
Why learn AI at an Early Age?
Our generation of kids is blessed with the gifts of smartphones, tablets, the internet, etc from an early age. They enjoy using these gadgets and spend quality time with them. The kids are well aware of how the device operates but they have almost no idea about the inner workings of the device. They have a tendency to explore and are always curious to know how things work.
Just imagine if we can utilize this Kid's tendency of exploration and use it in learning concepts like Artificial intelligence then we are making them future-ready. With the help of Tinkerly's AI Kickstarter course, kids will be able to grasp the concept of AI with ease.
Why AI?
Children are growing up with technology that blurs the line between animate and inanimate objects, the dichotomy between machines & living things is narrowing.
Do they know what is behind, Netflix? or Google? or Facebook?, Machines that see, speak, listen and understand are real now. Tomorrow's Technology will lead to new changes in society,
ARE WE READY?
Join this AI Kickstarter Course now and make your kids ready for the world they are growing in.

What is Tinkerly's AI Kickstarter Course all about?
The AI Kickstarter Course will give you a solid foundation about Artificial Intelligence. There are 8+ interactive modules designed specifically for the kids of 12 + years of age that will provide them with a rollercoaster ride of productive AI learning.
Live Sessions will be held on an alternate day basis covering 1 module per session starting.
These Modules are filled with fun- learning activities along with classwork & homework like scenarios in which each participant has to complete the given worksheets & assignments.
Interactive Worksheets & Assignments will multiply the fun and enhance the learning experience. These are created by the instructor to check your knowledge about this course.
Don't worry kids! You have ample amount of time to finish these worksheets and assignments!
As the course will be held on alternative days so you have a whole day to complete the assigned tasks. Structured mentorship will be provided by our experienced and highly qualified faculty members. You can put up doubts related to the module during the course and our expert mentor will provide you with the corresponding answer. Doubt solving is available only for the Paid users of the course.
Tools & Technologies
The Google classroom is used for live classes, assignments, etc and all communications with subscribers of AI course.
Daily assignments and worksheets will be provided to the paid users of the course
The instructor will help students in the creation of above and any other platform to sign-up
On completion of all the assignments & worksheets, a Certificate will be provided that will help you in your future endeavors.
Are you still thinking about it? This is a golden chance don't miss it! Join the AI Course NOW!
What is the Registration Process for the AI Kickstarter Course?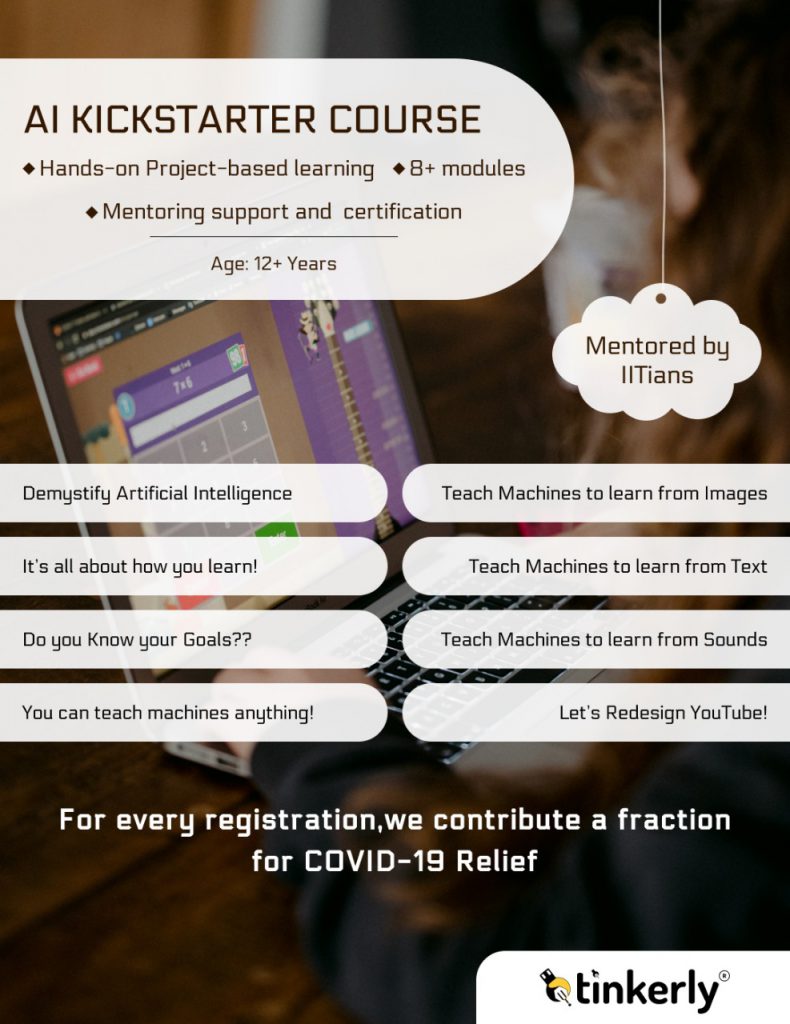 The registration process is quite simple!
If you are interested in joining our AI Kickstarter course then you need to fill out this form
Once we receive your response, then we shall send you a sneak peek video & our detailed course outline along with a quiz. If you perform well in the quiz then you will secure a golden chance to avail scholarship up to 60% on the course fee.
Note: Attending a demo doesn't reserve your seat in the course, you need to pay the course fee to subscribe for this course.

COVID Relief Support – On each subscription, Tinkerly will donate a fraction towards the ration and hygiene kits for those who need it most. Learn more about our COVID Relief initiatives here
What Are the Benefits of Joining Tinkerly's AI Kickstart Course?
AI at its root level is about coding which is the only way machines understand. If kids get a good head start in learning AI then chances are they will secure a bright future with learning AI to an advanced level.
The Kid will develop problem-solving skills and can solve real-life issues by using Artificial Intelligence.
Participants will create a good career option in the field of Robotics.
The method of learning used in this course will always stay in a child's memory and he/she will develop a strong solid foundation of AI -learning.
So be a better parent and enroll your kid Now in this AI Kickstarter course to have a secure and bright future!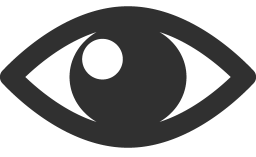 6605