The COVID-19 Coronavirus has created an environment of panic and helplessness worldwide. This coronavirus is killing people physically, psychologically & emotionally. It has disrupted the global economy with unknown fiscal certainties. Coronavirus is growing exponentially and has affected 200+ nations worldwide. The World Health Organization has declared COVID-19 as a pandemic.
What is the Impact of COVID-19 on the World?
This Coronavirus outbreak is more than a war as the enemy is invisible and we have no weapons to fight it. All we have to do is protect ourselves from this ordeal and are still adapting to it. Many scientists are trying their level best to combat this disease, good news is still awaited! & our health warriors are fighting against it. As the saying goes "Prevention is better than Cure" fits aptly to this current outbreak. .

Initiatives by Tinkerly to Fight against COVID-19 Pandemic
We at Tinkerly value the belief of care and empathy towards our fellow citizens. By maintaining the ideology We have come up with 3 key innovative methods to reach and contribute the needy in a modest way
Method 1: Tinkerly's Fundraiser In Association with Give India
Tinkerly has joined hands with GiveIndia— India's largest and most trusted online donation platform which will help raise funds for underprivileged families to support their ration and hygiene requirements.
Tinkerly's family including our employees, investors, partners, customers, and well-wishers will pledge a voluntary donation towards this fundraising effort. The goal is to help 2000 families with modest efforts.
The Non-Profits organisations Goonj (Delhi) and Seva mandir (Rajasthan)will be directly benefitted in their daily work like providing rations and hygiene kits, sanitation kits to daily wage workers items like masks, sanitizers, Dettol, etc.

Method 2: Tinkerly will donate a part of its daily proceeds towards COVID 19 – Relief Work
With already witnessing worldwide disaster due to this pandemic and with the current outbreak in India, there is a dire need for soap, sanitizers, masks and basic ration supplies, to fight against the spread in various vulnerable communities of the country.
Tinkerly supports the Mission of #IndiaAgainstCorona with full enthusiasm by donating the daily proceeds of its revenues towards the COVID relief work through our partner Give India.

Method 3: Creating awareness among young Children
Tinkerly is committed to spreading awareness on Corona Pandemic by developing modules on good hygiene habits, social distancing, sanitising etc. by our own scientific manner. This is done via Lets Tinker app, Tinkerly Social media platforms etc. with a combined reach of over 100,000 Kids across the country.
Tinkerly product innovators are helping parents by engaging the kids into online fun learning activities like Science Boosting Sessions and Boredom Buster Challenges. Via these children as well as parents de-stress themselves and change their mood with the fun-learning environment.
Let's Tinker app has been dedicated To save the kids' crucial time in learning during the outbreak This is a STEM learning app that children can use Free of cost to learn anytime, anywhere even in this Lockdown phase. It will not break the knowledge inducing capability of the child due to this self-imposed quarantine.
Which Group of People will be helped by Tinkerly's Partnership with Give India?
It is the target of Tinkerly to help about 2000 poor underprivileged families with essential rations and hygiene kits so that they could survive these harsh times with ease.
The fund collected will be utilized to help the following groups of people:
– The daily wage workers & underprivileged people who will benefit from this initiative who have lost their livelihood due to lockdown and can't afford to buy the basic food in order to survive. Due to the received funds, these weaker sections will get a chance to support their family's daily food requirements.
– It will benefit the healthcare workers who are fighting like a warrior to curb the coronavirus in these tough times and are provided with all the necessary facilities so that they can focus on their patient's betterment. This will also encourage further participation from health care workers.
Even the stakeholders, investors, employees of Tinkerly understand the value of human life and they all are pledging a certain amount of money towards COVID-19 relief.

What is the Vision Of Tinkerly?
" Quarantine will pass but how we come out of it will remain with us for life"
Tinkerly believes in the Indian culture of helping other people and that it is our responsibility to take care of the most vulnerable sections of society. The privileged people of society must come forward to help the needy With the money that you will donate these people can at least stand a fighting chance against our common enemy- Coronavirus.

How can you join and support the initiatives by Tinkerly?
To support Tinkerly in the fight against the Coronavirus you can do any of the following things:
1. You can directly donate through our fundraiser page at Give India.
2. You can buy Tinkerly's DIY Science Toys and a part of the paid amount goes to the COVID relief.
3. You can subscribe to Tinkerly's Online courses and a portion of the paid amount goes towards COVID relief.
Remember you are contributing towards a noble cause with your support the families affected by the COVID-19 will stand a good chance to fight against Coronavirus.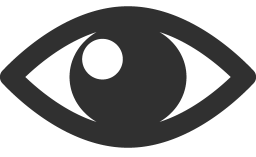 2607