You all are already aware of what is DIY's are. Aren't you? They are made to sort your problems minimally. Those days are gone when people needed a certificate to prove to everyone that they are engineers. Earlier you needed to be professional to fix a bulb or repair cars. Now is the time when everything is changed. The era has completely taken a 360-degree turn, which means that we have entered a new space known as the Information age.
So, are you contemplating what is the deal with DIY? Well, problem-solving has changed its direction. You are now supposed to use extraordinary DIY's to solve your concerns without any nuisance. There is no denying the fact that problem-solving is not restricted to solving it through books and written notes. The time has changed which also specifies that you should now solve problems using the knowledge you gain from the real world.
Here are some mind-blowing benefits of DIY's which will make you go gaga over them. The fruitful benefits of DIY will help you gain powerful insights about DIY and how problem-solving has become easier these days.
The name is a benefit
You might be thinking how name turns into a benefit. But, look closely and observe strictly. The full form of DIY is"Do It Yourself" and DIY meaning is nothing else but do it yourself. The point where you believe that you can do things by yourself is one of the biggest benefits of DIY you could ever achieve. You are undeniably dealing with the problems on your own and learning from scratch. This is a wondrous feeling, and one should appreciate it no matter what. Science and technology have shown a tremendous change from the past 3-4 years. In such an empowering environment, you should apply DIY techniques to make it more challenging.
DIY withholds your knowledge
DIY is an astounding way to restrain your knowledge and keep it within your mind and soul. What can be better than this? Bookish knowledge is something that keeps coming and going. But, the knowledge, that you grab from innovative learning is always within you no matter what. Just make sure to apply it at the right time and right place. When knowledge comes in exercise it always stays in mind.
Take an example where you all went to school for learning how to do addition and subtraction. The wordings of your teacher and the memory might have faded right now. But, the theory and concepts are very clear to you to date. This is because when addition made a practical appearance in your life, it was united with your mind. So, when you discover how to do things on your own, it makes a huge difference in your life.
You learn your mistakes
Do you remember the last time when you studied from your textbooks and, applied the knowledge from the same? Did it work amazingly well? Many answers will poop 'NO' because knowledge from books never makes you learn your mistakes. No textbook will help you discover your potential mistakes, and work on them. It is only when you encounter the situation and deal with it.
For example, motor cars are in our textbooks for years now. The diagram has made a special place in your mind. We all are aware of Faraday's laws and how it works. But, when you see a car mechanism in front of you, it looks distinctive. The diagram is entirely different from reality. How zealous it feels when two same things look different in the schematic diagram and the real world? In the segment of DIY, you can learn from the complex structure that appears in front of you. The innovative learning procedure also makes you aware of your mistakes and learn from them.
No barrier of grades and marks
High school education always focuses on grades and marks. But, DIY learning has no pressure on children, and it exceeds the barrier of marks and grades. The student focuses only on his project, and the knowledge to make it a successful one. There is no unwanted pressure of grades which makes everything easy. If you can do the project under the budget, and it passes then it is termed as the most desirable ones.
Wrap it up together!
Do It Yourself is an astounding way to enhance your knowledge and increase it to the next level. It has revolutionized the way things have been working for years. When you learn new things by doing it for the first time then, it helps you to gain more insights about the same. The barrier of grades has finally stopped because DIY has entered the era. Make sure to grab the wondrous benefits of DIY when you study science and technology. It helps you to make your place in the industry, and the top-notch knowledge is interpolated in your mind.
Read Our Previous Blog: What is game-based learning and how schools can implement gaming into the classroom?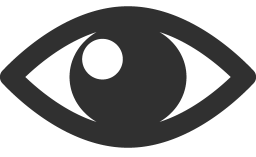 1616