If you are a parent and want to buy cool educational toys for kids then you must have noticed a new type of trending "AI-powered STEM toys" in the market. No, you might be a bit confused about whether to buy a normal Traditional toy for your Kid or to try out the new "AI-powered STEM toy" for your kid.
Well, You are in the right place!
We are going to tell you which one of the educational toys for kids is more useful.
So just keep reading it till the end!
A lot of things have changed in the past few years, with the advancement in technology the kids nowadays love to interact with digital gadgets and spend a great amount of time interacting with these devices. Kids are getting so addicted to these gadgets that they start throwing tantrums if you take the device from them. Gone are the days when kids used to play board games, puzzles, and other traditional games but now they just love browsing through the smartphone or tablets.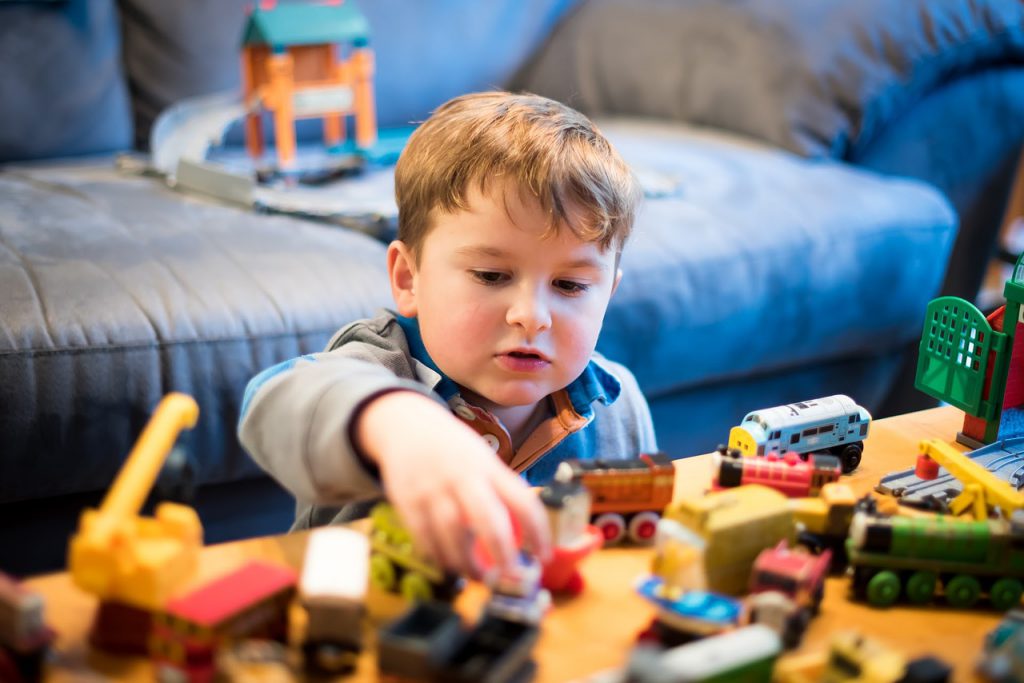 So, if you as a parent want to see your child play with traditional toys instead of wasting time on digital gadgets just like you used to play within your childhood to bring back the nostalgic feeling then think again!
There is a generation gap between you and your children and you need to adapt accordingly. Those traditional toys are so proud of our good but are only limited to entertainment purposes only. After playing with traditional toys you don't learn something new you just enjoy a little and that's it. But the AI-powered STEM toys will teach your kids many meaningful things that will help them a lot in learning valuable skills while enjoying them at the same time.
Let's talk about what AI-powered STEM Toys actually are:
What is an AI-Powered STEM toy?
In simple words, AI-powered toys are the educational toys for kids that have their own intelligence equipped with the help of onboard gadgets. It learns from its surrounding data with the help of sensors which are inserted inside it and make a decision on its own without human intervention. These educational toys for kids come up with instruction manuals on how to assemble these toys properly.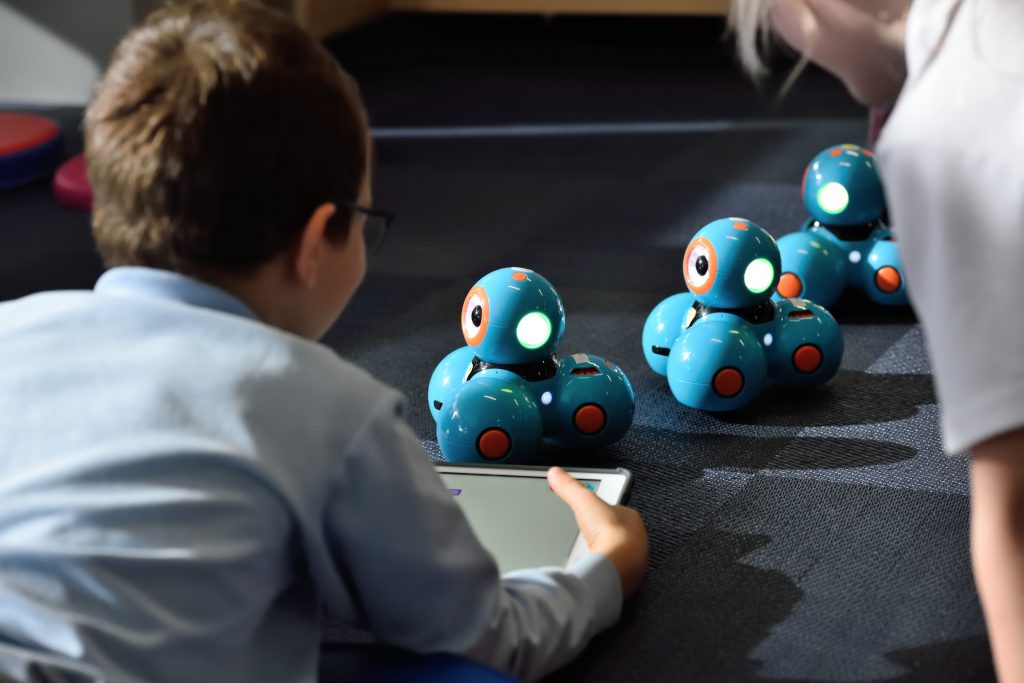 These AI-powered toys make STEM education interesting for Kids and help to nurture problem -solving & creative thinking skills in them that will help them in the long run. The Child develops motor and cognitive skills while interacting with these AI-powered STEM toys.
With the help of using AI-powered STEM Toys, you can engage your kids in learning meaningful skills that can be useful in real life. As we are aware that every child is curious by nature and loves to explore. The AI-powered STEM Toys satisfies both of these requirements.
What are the Benefits Of playing with AI-powered STEM Toys?
The benefits of AI-powered STEM toys are given below:
1.If your child gets access to these AI toys from an early age then chances are he will develop an interest in STEM-related domains.
2. It provides better utilization of your kid's time who will carry out various fun-learning experiments on this AI- Toy and develop a skill of solving a problem in many alternative ways.
3. If an AI toy is based on sensing facial expression and you feed the data right and test the data and the AI toy displays the correct result then it will build confidence in you.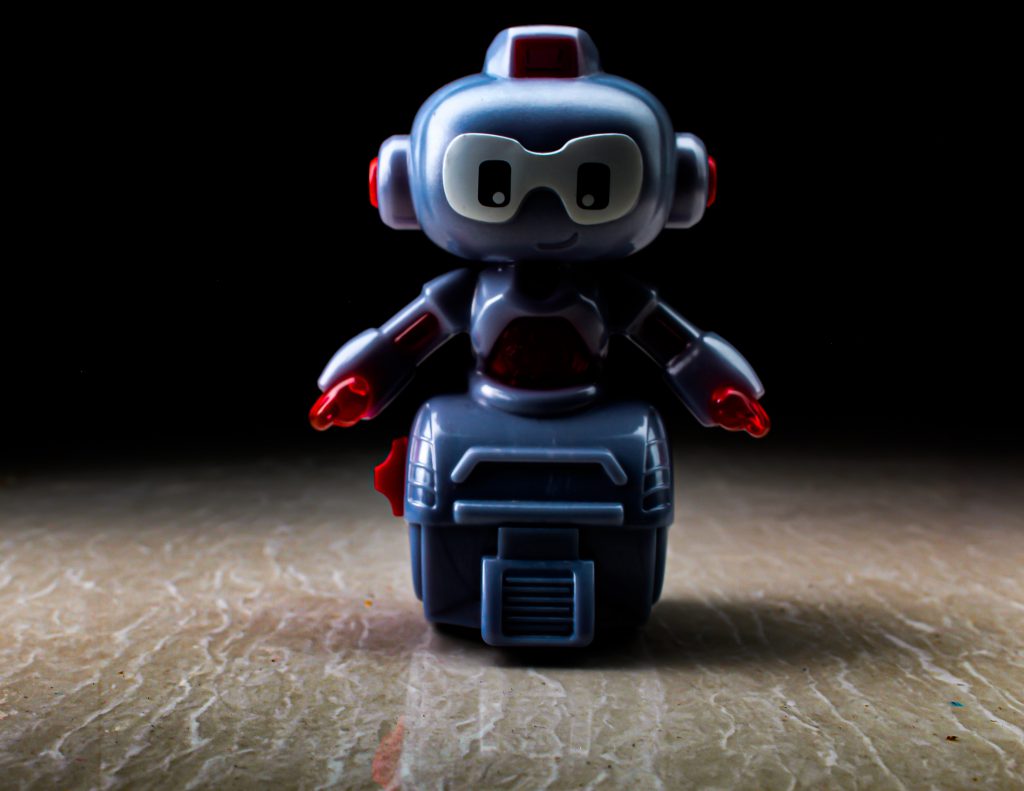 4. There are some humanoid AI-powered toys that use voice recognition technology to interact and chat with children in real-time. So your child will make an "AI Best Friend" that will keep your child occupied in learning skills of interactive conversation.
5. These AI-Powered educational toys for kids will help you learn skills of logic building, strategy planning, knowledge about electronics components like sensors and actuators, and their real-life implementations.
6. Unlike traditional toys that get useless and thrown into the trash, these AI-Powered STEM toys never get useless. It keeps on evolving itself to better serve the purpose based on the data which it observes from the surrounding with the help of sensors which are equipped inside it.
Summing Up!
So, Parents do consider buying your child AI-Powered STEM Toys so that they will learn valuable skills in a fun & interactive manner that will make them future-ready!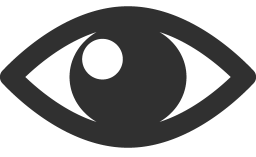 1430