Experiential Learning which is based on the notion of learning by doing is the most innovative and revolutionary step in the field of education. This learning technique goes beyond the textbook and gives students a first-hand experience of the concept learned in an engaging manner. There are many educational science DIY kits available in the market which are based on the concept of Experiential learning that turns knowledge into wisdom for the young innovators.
Let's talk about what these educational science DIY kits actually are:
What are Educational Science DIY Kits?
Science DIY kits are modern-day educational kits that are specially designed in such a way to serve the purpose of teaching kids about the fundamental concepts of science in an easy & interactive manner. These are useful for the kids of all age groups starting from 8+ years. These Science DIY kits consist of all the educational tools, instruction manuals, and equipment that are needed to carry out experimentation in a safe & secure environment. There are many different types of Educational Science DIY kits available in the market which are based on different branches of science such as chemistry, physics, astronomy, biology, etc.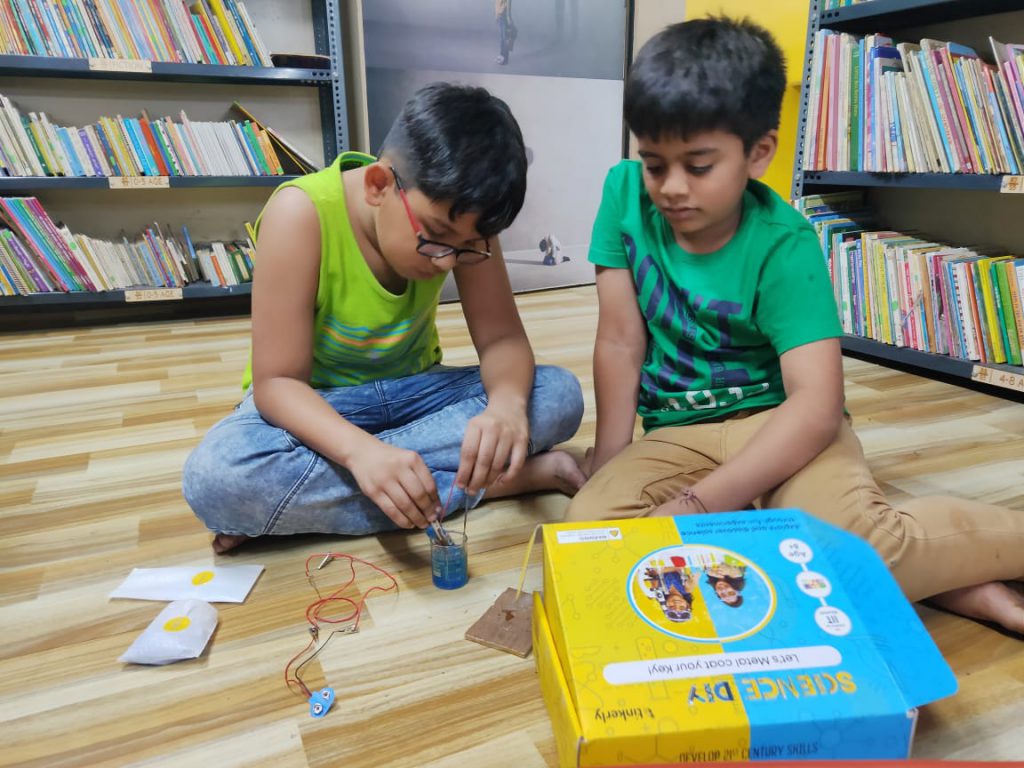 This pack of affordable Science DIY Kits will be a perfect gift for your young innovator who will get familiar with the notion of learning by doing after performing interactive activity available in the Kit.
What Type of Benefits Do Science DIY Kits Offer to Kids?
1. The child will develop an interest in STEM subjects from an early age. They will understand the practical aspects of STEM learning by interacting with these exciting Science DIY kits.
2. After every successful completion of each Science DIY activity, the child will develop a sense of self-confidence that is a very good thing for his overall development.
3. While performing the Science DIY Activities the child will be able to learn some useful skills such as Problem-solving, creative thinking, enhanced reasoning power, and good observation skills that will help them throughout their life.
4. It will provide a fantastic opportunity for the child to learn through play. A sense of curiosity to explore more will develop among the children when they engage with these Science DIY kits.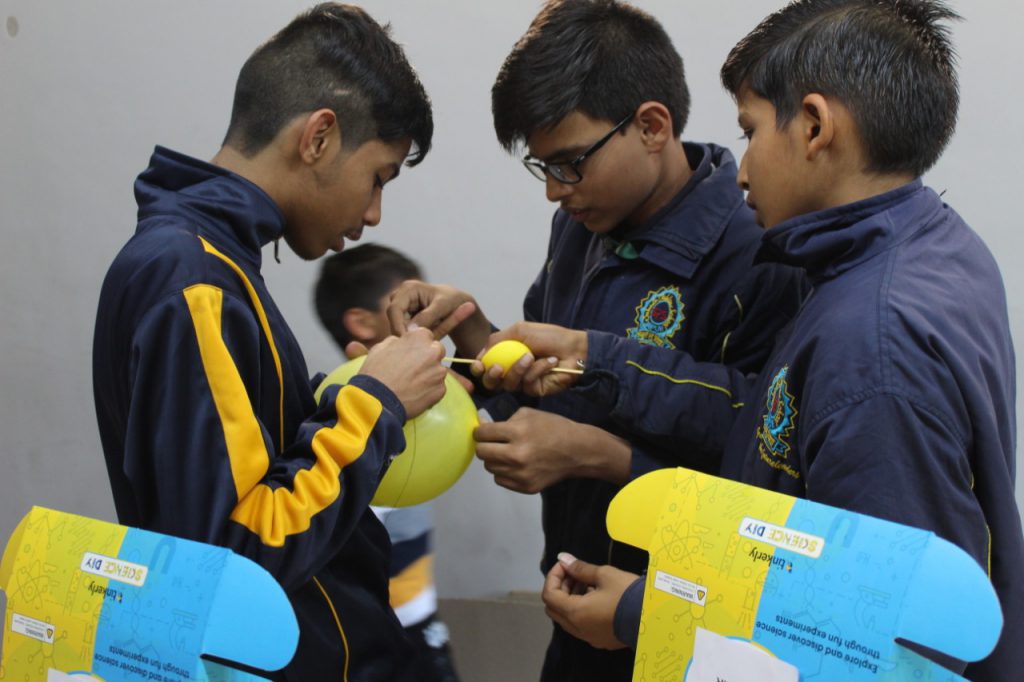 5. These Interactive Science DIY Kits will help kids understand the various Scientific concepts in an easy & interactive manner.
6. With the help of these kits, the child can absorb more knowledge and the concepts learned through this way of experiential learning will stay in mind for a longer period of time.
7. There are many concepts and scientific principles that can only be explained with the help of practical demonstration. Thus, with the help of Science Kits, the child will be able to grasp the concept behind the overall mechanism of the scientific principle.
8. The Child will develop outside the box thinking and will learn about the "How" and "Why" aspect of the scientific concept.
Why is Science DIY Kits necessary?
The Science DIY Kits are the need of the hour. If children get access to the Educational Science DIY kit from an early age then they will have a chance to become a future innovator. These Do-it-yourself kits satisfy the curiosity of children by engaging them in exciting activities. Performance in these activities will discover the hidden potential of the child.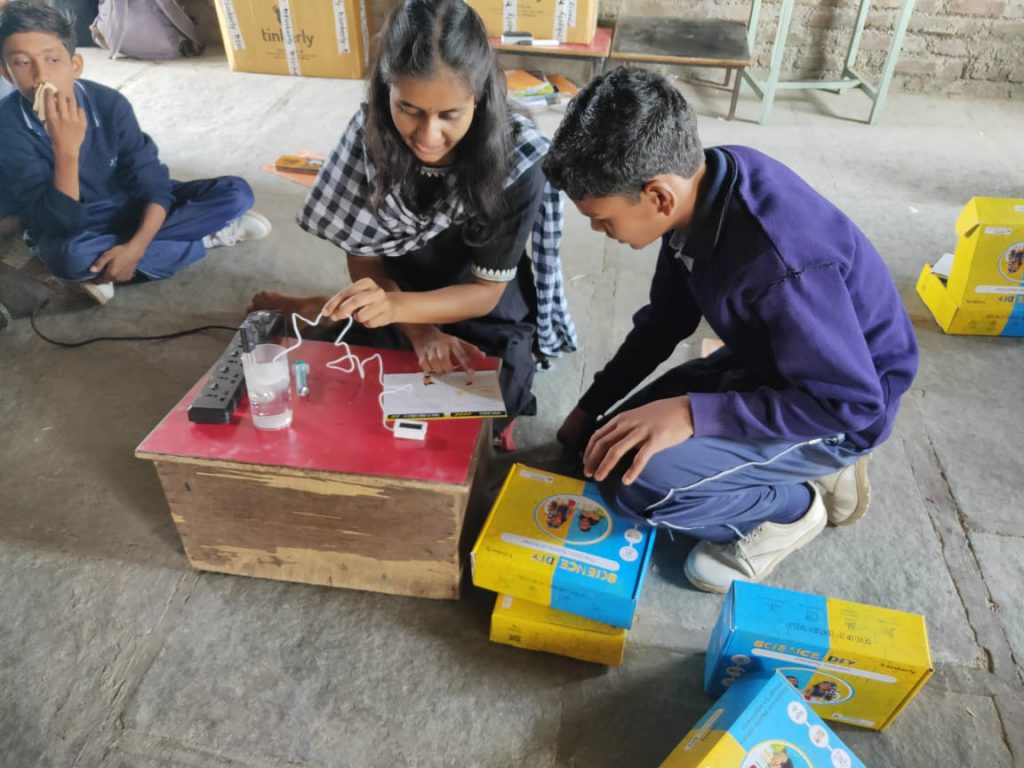 The Science DIY kits are not just useful for the students but also for the teachers as well. These kits help teachers in explaining the difficult science concept to their students in an interactive manner in their classroom. For Parents too, these kits are easy to use and helpful in teaching the kids the in-depth principles of science that will create a solid- foundation of the topic, and the child will understand it, not just memorize it. 
Where Can You Get The Science DIY Kits for your Child?
Science kits are available in many educational online stores. You must always remember to buy these DIY kits from a reputable source. You can buy these science DIY kits based on your child age group. There are plenty of DIY kits in the market covering different age groups. 
So, Give your child a wonderful opportunity to experience science in a friendly manner!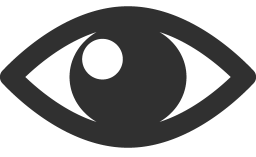 853