The CoronaVirus has brought with it a lot of Challenges! The whole nation is under the Lockdown phase! People are stuck in their homes to save themselves from the viral infection. It has become a dilemma for people to manage multiple responsibilities of parenting as well as the job. The working-class parents are under a lot of strain. They are worried about their children who may waste their entire time watching TV & playing Video games.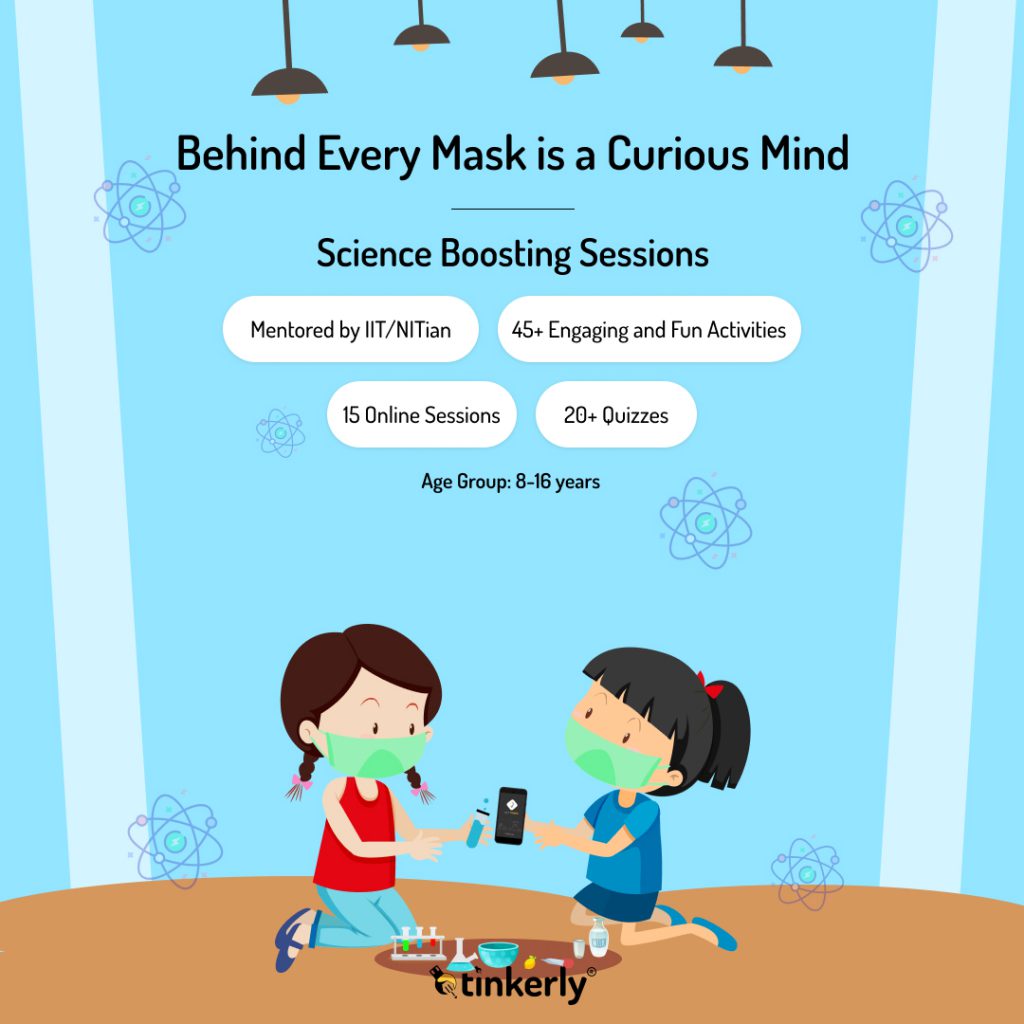 In this tough time, Parents are worried sick about their kid's unproductive use of this valuable time. They are looking for ways using which this Lockdown time can be fully utilized.
If you are a Concerned Parent. We have good news for you! We here at Tinkerly are offering something that will take away all your worries!
Tinkerly has come up with an innovative idea that will make your Child learn some valuable lessons in the form of Tinkerly's Science Boosting Sessions!
Find a sneak peek into our sessions here, and subscribe for the course now,

What Is So Special About these Science Boosting Sessions?
The kids will get a chance to be mentored by IITians & NITians and will learn more than science concepts over live sessions.
Each module has 3 fun learning interactive activities.
They will get a chance to engage in Fun learning activities & Quizzes at the comfort of their home.
After taking part in this Science Boosting Sessions your Child will learn interesting STEM learning concepts in an easy and understandable manner
Who can take part in this Science Boosting Sessions?
The kids of the age group 8- 16 years can take part in these sessions who possess the curiosity & passion to learn more.
Young Innovators! Don't miss this opportunity!
Limited Seats, reserve your place here, Subscribe Course Now!
To find how we inspire little innovators, watch,

What are The Benefits of Opting for these Science Boosting Sessions?
These sessions will help your child in the following ways.
The Kid will get a golden chance to receive mentoring directly from the IITians & NITians.
The kid will understand the true value of learning-by-doing.
They will be able to grasp the tough science concept in an easy manner.
The kid will develop a genuine interest in STEM-learning.
The kid will develop problem – solving capabilities.
It encourages technology usage among the kid.
The Kid can clear his doubts by interacting in the live interacting sessions with mentors on alternate days.
What Type of Tools are Required for the Science Boosting Sessions?
You will be requiring easily accessible tools like Google Hangout Meet for Live Classes & Interaction.
A STEM learning Let's Tinker App which is free for everyone for viewing the recorded sessions in case you missed it.
Your most friendly commonly used App of Whatsapp(Only Paid) for a dedicated faculty-student engagement in case your kid needs to clear his/her doubt on a particular topic.
The Science Boosting Sessions is starting from which date?
The sessions are starting from 21st April 2020 and will continue till 3rd May 2020 and will be held on each alternative day. There is a special offer for students who can join independently for each session. It is totally up to the students whether he wants to join only one session or a pack of 3 or 5 sessions. Learn More.
What are Some Other Features of the Course?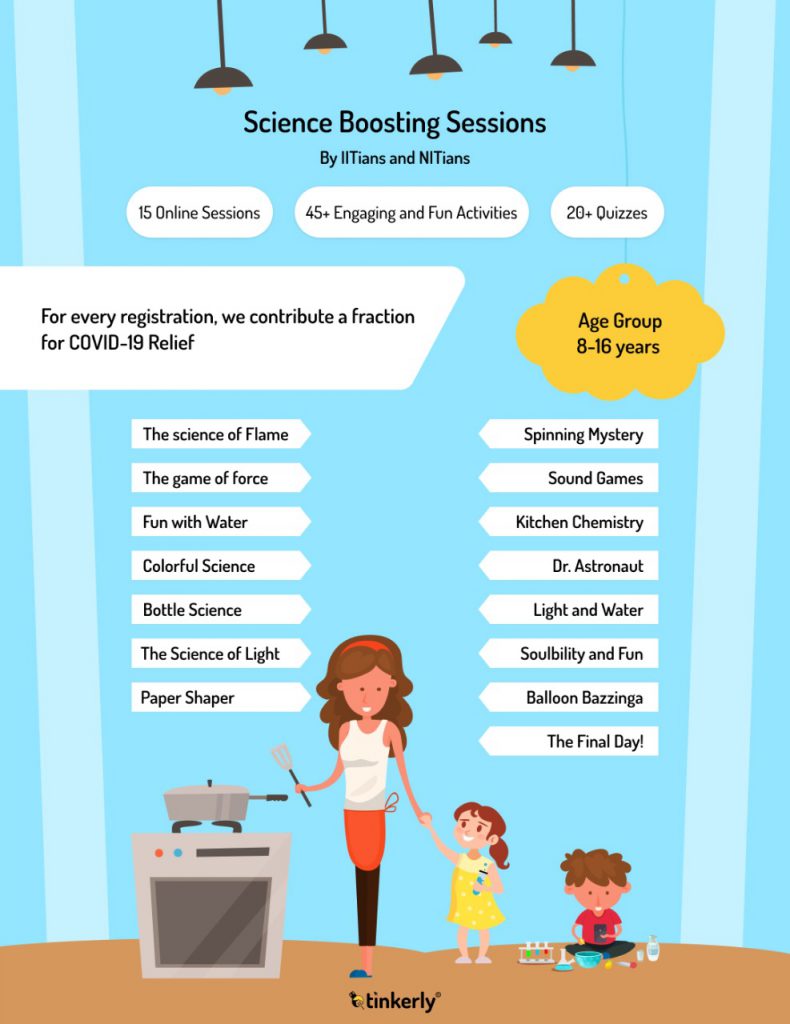 We have a perfect solution for you in the form of an App. You just need to download our Let's Tinker App in which you can access the pre-recorded sessions for free after the completion of 1 day of every session.
For every registration, we will contribute a fraction for COVID-19 Relief.
So join us on a noble cause and make your child's future brighter! If you know someone among your relatives who have kids just like yours that can benefit from these Sessions you can share it as a Gift to Them!
Trust us! For their kid's bright future it will be the best gift that they will ever Recieve!
To register for this wonderful opportunity click here.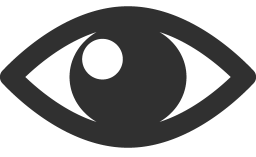 3148