In the world today we seek quicker ways to engage our kids in productive activities. Scientific, Technology, Education and Mathematics (S.T.E.M) learning by doing has proven to be very effective over the years and has gotten the attention of many unaware parents all over the world.
This made manufacturers of science kits for kids plunge into more towards this direction. We'll be going into detail one by one, stating important facts or information. Now there are a lot of DIY kits for children and through meticulous research, we've come up with the best 10.
Here they are…
1. Explorer Scientist Kit
Nowadays kids intrigued by science, and cartoons like Dexter's laboratory or fairly odd parents make it look really interesting and something worth exploring.
This kit has been termed not just innovative but mind-blowing. As the name implies it takes kids on scientific exploration, teaching them basic laws chemistry, and at the same time having the fun of their lives.
The Explorer scientific kit is a 20-component type, it includes pipettes, tubes, chemicals (harmless) and activity guide. If you know a kid who has a thing for science, this kit is for him.
2. Wow and Wonder STEM Service Set
Not all science kits are suitable for kids, especially for little ones, as most parents would want their children to have the very best experience in this line, thus giving them a head start.
May I introduce to you the wow and wonder stem scientific kit; this science set manages to wonderfully simplify the basics of science into fun-filled activities.
The kit consists of activity card and twisty droppers, DIY bubble mix, bubble blower, and magnets.
3. Tinkerly Science DIY Kit – Am I Solid or Liquid?
Another great product by Tinkerly is this kit designed specially to help enable kids to easily understand concepts and at the same time have fun.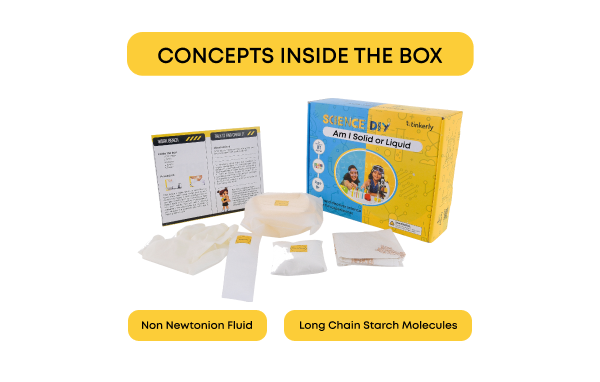 Can a sub­stance be sol­id and liq­uid at the same time? This DIY ex­per­i­ment is to make a non-New­to­ni­an flu­id which doesn't be­have by the rules! (non-New­to­ni­an flu­id is a sub­stance which can be both sol­id and liq­uid, de­pend­ing of the speed of im­pact on it. If we push, knead, throw or hit it quick­ly, it be­haves like a sol­id body, but if we stop, then it turns to a pud­dle in our hands.)
That's not all; this Science DIY kit by Tinkerly is coupled with product activity videos made available on the Let's Tinker mobile app or webapp.
4. Thinking Owl Mini Adventure Exploration Pack
Drawing inspiration from Dora the explorer, if your kids know or love the cartoon, your kids will love it. This pack which seems to look like a backpack with yellow drawstring comes with amazing fun things binoculars, magnifying glass, bug catcher and compass.
5. The Microscope STEM Kit
Having winning many awards, the microscope provides for everything a kid needs to learn more about the unseen world around them. The microscope has a very powerful lens, adjustable focus, a built-in color filter wheel, LED lights and illumination mirrors.
6. The Kaboom Kit
What is more exciting than the 'kaboom' sound of an explosion is making it happen, turning it over into an educational experience.
The kaboom kit allows kids to build rockets, fizz bombs, and other fun explosions. The kit comes with a 32 Page colorful guide book and 25 different experiments.
7. Piper Minecraft PI Kit
This award-winning educational toy kit representing all forms of the present technology is extremely fun and engaging. It successfully bridges the gap between learning by doing and playing.
The Pi Kit is a beautifully crafted box with wooden material, it had an inbuilt LCD screen, which displays images. The Pi Kit introduces the youngsters to coding, and soon your kids will be programming their games.
8. Tinkerly Science DIY Kit – Nuts and Winters
This an amazing science educational toy by Tinkerly. It is designed to meet the educative, interactive and fun-filled activity if every child.
The science project kit is created to ensure basic skills like problem-solving, analytical skills, observation, and creativity are induced in a child. The kit is made of wooden and plastic material, the work materials consist of power clips, wooden stand, and nuts.
Stay busy indoors this cold season with this fun and easy DIY activity.

9. 4M Water Rocket Kit
This is an interesting kit, perfect for space flight practice and advanced physics. This kit bundle of fun makes use of water pressure to launch rockets that are built by the kids, the rockets can shoot up to 90ft into the air.
It also comes with an instruction manual on how to set up.
10. Stepping into Science Kit
This last science educational toy kit is super great for starters with 25 different experiments, this kit teaches kids about nature, air, water, and chemistry.
With the aid of this kit, kids will learn and at the same time have fun as they grow in the knowledge of what makes plants grow and a bunch of other packages the kit has to offer.
We hope this list of top 10 best Science DIY kits will help you to buy a good one for your child.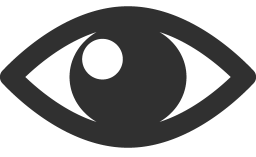 2266