If you have a passion for acting & storytelling then this Acting Bootcamp Workshop will be a perfect fit for you.
No matter which age group you belong to, you can participate in this amazing Acting Bootcamp workshop and put your dreams into reality!
All the classes in this workshop will be mentored by some of the well known & eminent actors/directors/aspiring storytellers who will share their experiences & knowledge and will use interactive learning methods to teach students about the art & craft of acting & storytelling.
What is Acting Bootcamp Workshop All About?
To teach people about the art and craft of acting & storytelling Shwweta Padda has come up with an innovative 16 Days Acting Bootcamp Workshop that is starting from 11th of June 2020 at 5:30 PM to 7 PM (80 minutes classes).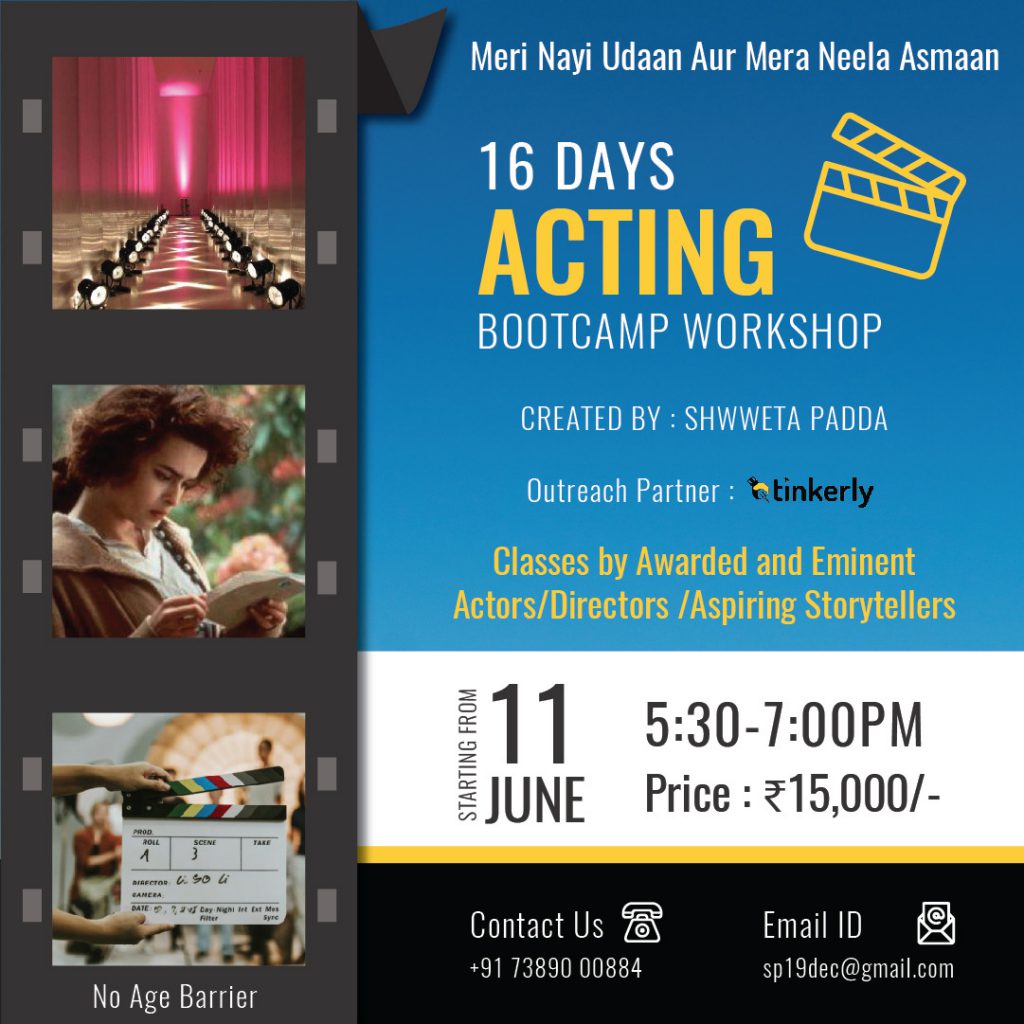 If you are interested in enrolling for this workshop then you have to pay Rs. 15000/- only to attend this workshop. The most wonderful thing about this workshop is that it has no age limit.
Anyone who has a passion for acting can attend this workshop to get a glimpse and practical knowledge about the acting skills from well known eminent actors/directors/aspiring storytellers.
Some Key Features of Acting Bootcamp Workshop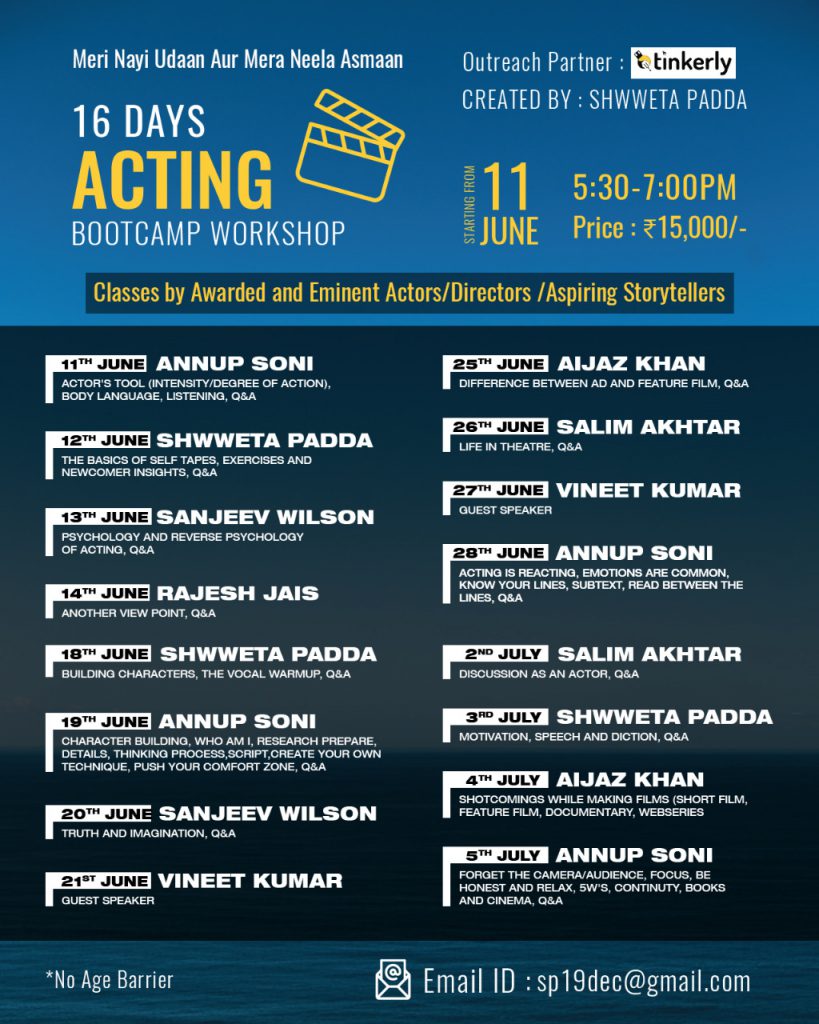 The Participants will be assigned with Project & Assignments as per the schedule.
After every session, there will be a Question/Answer round
The regular contest will be conducted
So, Don't miss this fascinating opportunity! To Participate, Enroll Right Now!
Who are the Faculty Members Of Acting Bootcamp Workshop?
Let's talk about the background of our highly experienced faculty members.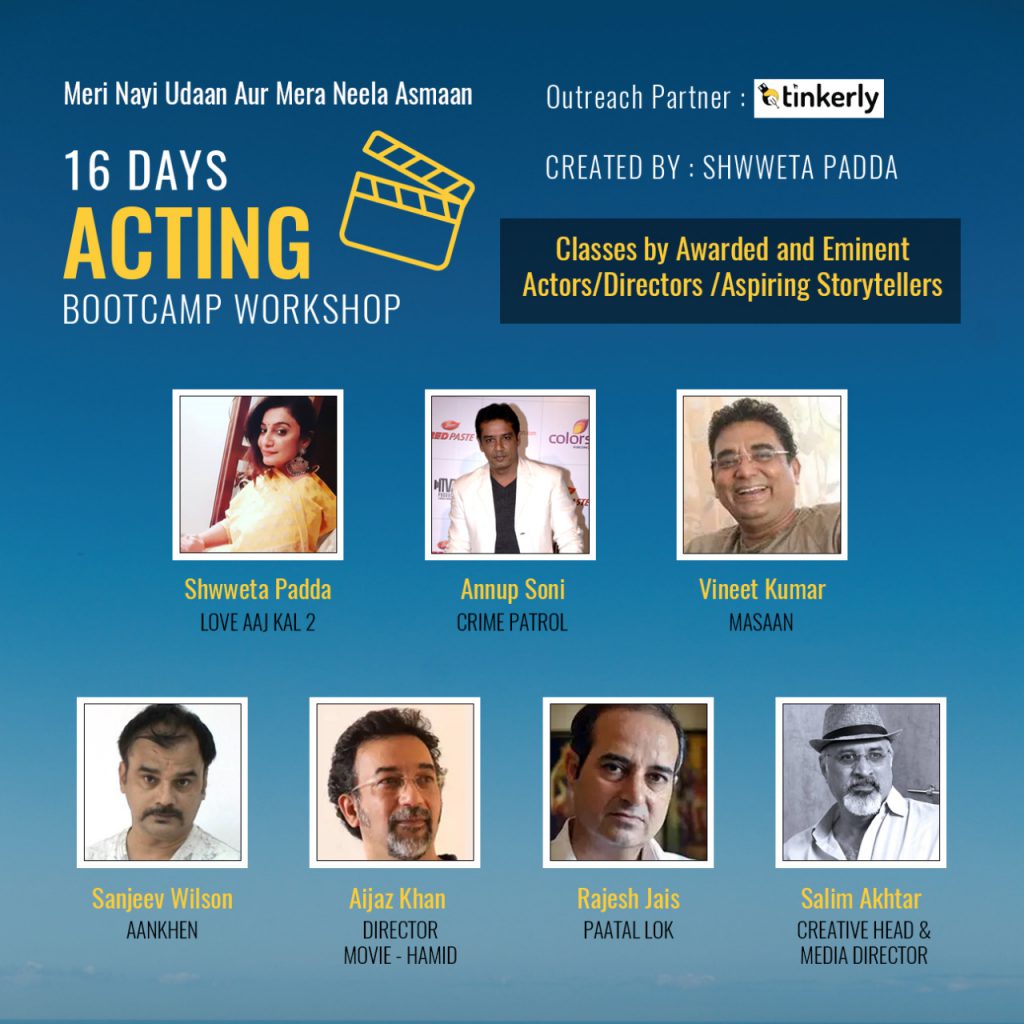 Shwweta Padda
She is an actress & creative producer and is well known for globally popular Indian Musical Theatre play of Mughal-e-Azam & UmraoJaan. She has acted in various short films, web series and feature-length films and has even won a Best Actress award for the film Kaagpanth for her role as Aasma. She played the role of Kartik Aryan's Mother in "Love Aaj Kal 2".
Apart from acting, she has also made appearances as an anchor in many major cricket leagues, digital ads and short films.
Annup Sonii
He is a very talented Indian Actor & anchor who is most popularly known for his role as the host of the hugely popular show " Crime Patrol" which is a real-life based crime show on Sony Channel. He started his acting career with roles in Doordarshan National Metro (DD Metro) show Sea Hawks which is based on the lives of Indian coast guard officers and is quite a popular show in the late 90s. He has also shown his acting talent in famous shows like Balika Vadhu, Saaya, Kahaani Ghar Ghar Ki, etc. Apart from TV shows he has also acted in major roles for feature films such as Gangaajal and Apaharan.
Sanjeevv Wilson
He is an Indian Television actor who has acted in one of the Most popular DD National tv show Aankhen and played the role of "Carlos" in it. He is also famous for his portrayal of the antagonist character of Jaivardhan in a famous Tv show Dharam Veer on NDTV Imagine or Imagine TV. He has also been featured in famous movies like One upon a time in Mumbai, 1971, Shiva & Mangal Pandey: The Rising.
Rajesh Jais
He is an Indian actor and is an alumnus from the National School of Drama. He also holds an honorary doctorate in performing arts. He started his acting career as a theatre actor and has made a noted appearance as the character of "Nanu" in India's first daily soap – Shanti. He also made his appearance in one of the episodes of the most famous 90s show of Doordarshan Byomkesh Bakshi. Apart from tv shows, he has also acted in famous Bollywood movies like "Mathrubhumi: A nation without women", Rocket Singh, Rab Ne Bana Di Jodi, Airlift, and Raazi.
He also acted in the recently released Amazon Prime video web series "Paatal Lok" and has portrayed the character of "Shukla Ji" in the series.
Vineet Kumar
He is a veteran actor from the National School of drama who is well known for his works in Hindi, Telugu, Tamil, Bhojpuri, and English language films and TV shows. He has won the Best Actor in Negative Role (Jury) award for his portrayal of the character Kailash Kashyap in the Star Plus show " Jaana Na Dil Se Door" in the year 2016. He has received critical acclaim for his work in Vikramarkudu which is a Telugu movie starring Ravi Teja & Anushka Shetty. He also made his mark in Hindi movie Masaan where his role as a professional cremator received very positive reviews. Apart from this, he has also acted in Hollywood movies such as Return to Rajapur and Bhopal: A Prayer for Rain.
Aijaz Khan
He is a popular Indian Film Director. He has won the Best Director award for his film Hamid in the RIFF(Rajasthan International Film Festival) and also this movie won the National Film Award for the Best Feature film in Urdu in 2019. He is also well known for directing movies like The White Elephant(2009), Baankey Ki Crazy Baraat(2015). He also directed along with Tigmanshu Dhulia the famous Hotstar Tv Series Out of Love(2019)
Salim Akhtar
He is a creative head and a media director of Films & events. He provides strong branding solutions across various media: TV commercials, Print, and digital media. He has directed & designed various successful campaigns for famous brands like Hindustan Unilever Ltd. (Kissan, Surf Excel & Dove), JW Marriott, Golds Gym(American brand franchise in India), Zee Network, ICICI Bank, etc.
What Will You Learn From this Acting Bootcamp Workshop?
By taking part in this fascinating 16 days Acting Bootcamp workshop you will get a chance to learn about the following things in quite detail in the guidance of highly experienced faculty members.
1. You will learn about the valuable Actor's tool such as how to maintain good body language during acting and about the Intensity /degree of action.
2. Get a chance to know about the basics of self-tapes, the value of doing exercises and newcomer insights
3. You will learn about Psychology & Reverse psychology about the acting and will get better acting tips.
4. You will learn about the interesting ways to build up characters and will learn about vocal warmup and its benefits.
5. You will understand the difference between an Ad film and Feature film.
6. You will get a chance to know about the lifestyle in Theatre.
7. You will learn about the important aspects of acting such as reading between the lines, how to include emotions etc.
8. You will learn about the filmmaking process and also learn about the type of struggles and shortcomings which the directors face while making the film.

Turn your dream into reality and Participate in this fascinating Acting Bootcamp workshop. Hurry Up! & Enroll Right Now!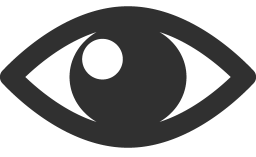 2180