Welcome everyone to our 3rd blog of the robotics for kids series!
In this blog, we are going to talk about the most interesting robotics-based project for kids based on the Smart Irrigation System for free.
So, buckle up & gain knowledge about our fascinating real-life project!
What Is The Main Purpose Of Using A Smart Irrigation System?
This robotics project for kids is useful for people who have a very busy daily schedule, and they did not get time to water their plants. For example, let's consider a situation. There is a young businessman who is very fond of gardening. He has plenty of plants in his office too. He is a very busy man and he usually takes several business trips every week. Thus, he is not able to get time to water his plants.
As a result, his plants are dying due to a lack of water. He is very disturbed that his plants are dying. He is looking for a solution that will help him in saving his plants for good.
The best way to solve this problem is to build a smart irrigation system by using the application of robotics. This smart irrigation system consists of an automatic water supply system that will water the plants on a timely basis. This system can sense the moisture in the soil with the help of a soil moisture sensor and help plants get an adequate amount of water. This robotics-based system can also be used in situations where you are facing a time constraint in watering your plants at home or office.
This robotics project for kids is one of the many amazing real-life projects available on our free STEM Learning App of Let's Tinker App. To enjoy the thrill of robotics with our free STEM learning app, just download the Let's Tinker App right now!
What Is The Procedure Of Creating This Robotics Project For Kids Project?
Now let's talk about the process of building the robotics-based project of the Smart Irrigation System!
First of all, you will require some important equipment to construct this Robotics project for kids. To know more about the complete construction process of building the Smart Irrigation system, equipment required, and the project code, visit our STEM Learning app- Let's Tinker App by clicking on the button down below:
Conclusion
In this blog, we have learned about the process of building a smart irrigation system with the help of Arduino Uno and various electrical components. We have also learned about its real-life usage and benefits. Stay tuned for our next upcoming blog based on yet another cool robotics-based project for kids.
Meanwhile, you can visit the Let's Tinker App's activity section and watch some interactive STEM learning videos for free and enhance your STEM knowledge.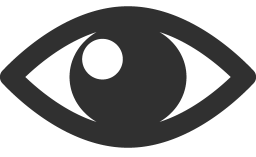 1287