STEM education in India for Kids is the most revolutionary step in the field of education. It not only prepares them for future job opportunities in the STEM field but also teaches them a set of valuable skills such as logical reasoning, teamwork, inquiry-based skills, problem-solving skills and creative thinking skills, etc that can help them in all the other areas of their lives as well.
What is the Best Way to Enhance STEM Learning Experience?
Given below are the few points using which you can enhance the overall STEM learning experience.
1. Students use the Engineering Design Process(EDP) to solve the problem
In STEM learning students follow the mechanism of Engineering Design Process(EDP) which has the following procedure to solve a particular problem.
1. Define and Understand the Problem
2. Do background research on the problem
3. Create multiples innovative ideas to solve the problem
4. Using these ideas create a prototype and test it to know whether it solves the problem or not.
5. If it solves the problem then use it otherwise create a new prototype and repeat the testing process.
The end result of using this process is to develop an effective solution that can solve the problem in the most efficient way possible.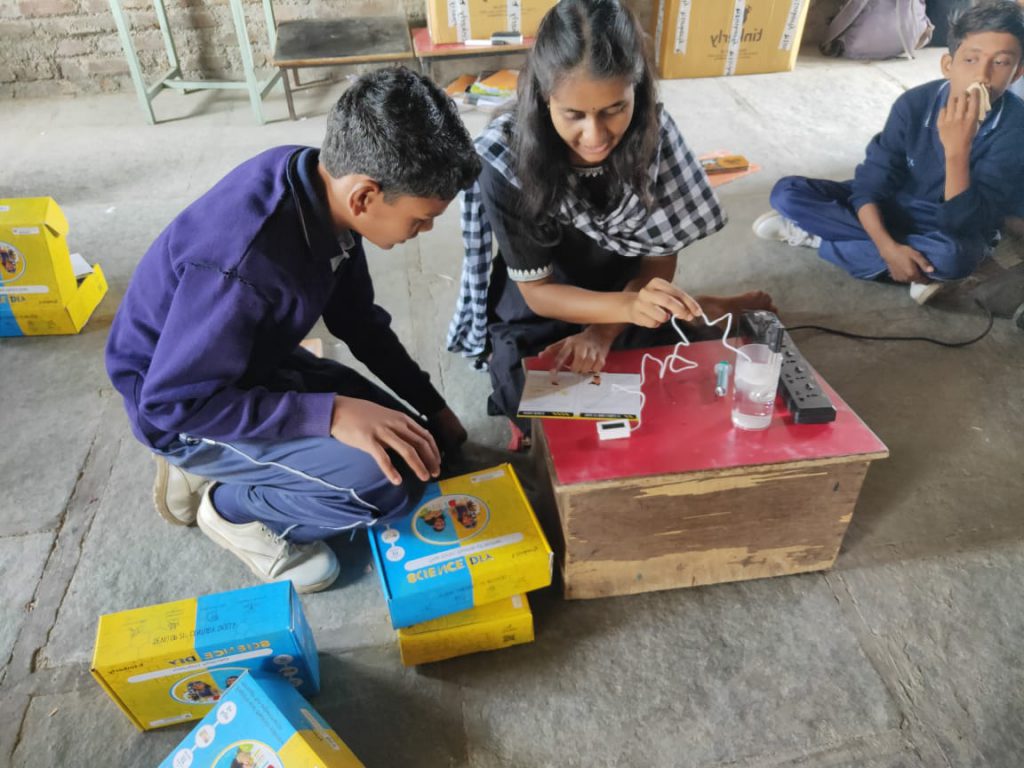 2. STEM learning to solve real-life issues
The most important use of STEM learning is to solve the real-life problems which we face in our everyday life that can be social, economic, and environmental problems.By using the STEM knowledge the students will come up with solutions that will help to eradicate these problems and make our life more comfortable and easy.
For example, Creating a model to prevent the problem of Soil Erosion and also can be used to make a project that will help to tackle the problem of earthquakes by developing earthquake-resistant structures etc.
3. With the help of STEM learning Apps
Our next generation of kids are avid users of electronic gadgets such as laptops, tablets, smartphones, etc and they spend most of their time while engaging with these gadgets. Keeping this in mind, many Edtech companies have developed STEM learning apps for kids so that they will gain STEM knowledge in a playful and interactive environment. Tinkerly is one of those Edtech companies which has designed a STEM learning app named Let's Tinker which is a goldmine of STEM knowledge.
It consists of interactive STEM activities, innovative advanced technology sessions such as AI(Artificial Intelligence), IoT(Internet of Things), etc that the kid can access for free. To test & evaluate the STEM knowledge acquired by the kid using their app the Let's tinker app conducts PAN India STEM-Q quiz competition on a weekly (Every Friday Mini STEM-Q) & Monthly basis that offers amazing prizes to the lucky participants who are able to secure Top 10 rank in the STEM-Q.
To know more features about STEM-Q watch this interactive video.
You can download the Let's Tinker App from the Google play store which is available Free of Cost. To Download click here.
4. Alternative Solutions to solve a problem
With the help of STEM education, the kids will learn that there can be multiple ways of solving a particular problem. STEM learning helps the students to discover their true potential. Using their creativity and out-of-the-box thinking, the students will come up with many alternative solutions that will be able to solve the problem. Even if their solutions are not able to solve the problem they learn from their mistakes and try to determine what went wrong and they try again and again till they get it right.
5. With the Help of STEM Spaces
The STEM learning experience can be enhanced by allocating a dedicated learning area (STEM Space) for students for carrying out various types of STEM activities with a hands-on approach. A STEM Space is a learning area that equipped students with an opportunity to discover their true potential by providing them with a perfect STEM learning environment that offers them all the necessary tools & equipment using which they can turn their innovative ideas into creative STEM projects.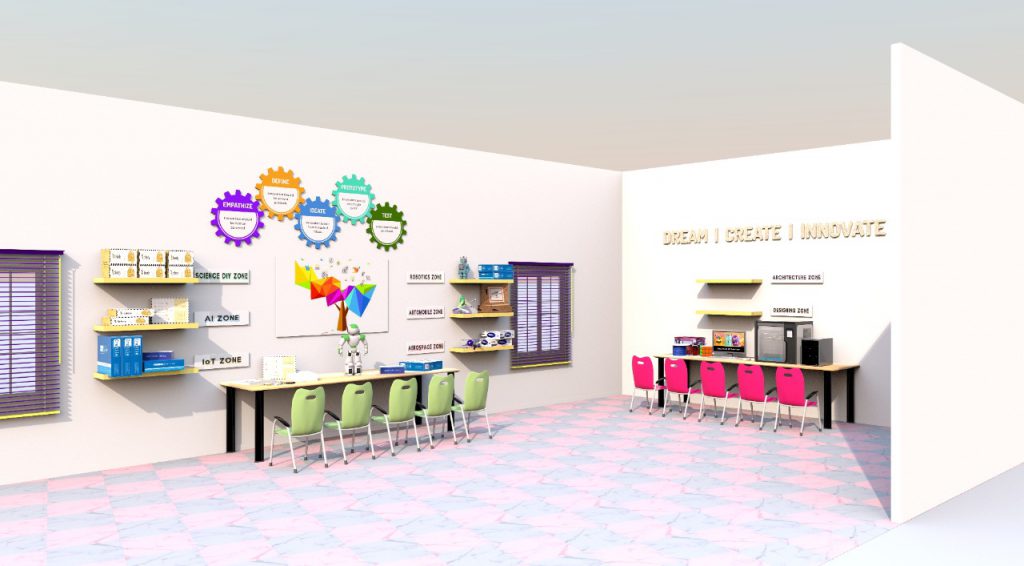 If you want to make a difference in the field of education and want to set-up your own STEM space then you must read this blog which describes the 4 Tinkerly's STEM space variants.
6. Team Collaboration
In order to solve a complex STEM problem, the entire team needs individual ideas from each team member. When you are working in a team it is your responsibility to be a productive part of the team by collaborating with other team members. You will get a chance to learn about multiple ideas from your other team members and will also help you in understanding the STEM concept in a better way. The students who work as a part of the team will get a platform to express their views and suggestions to solve the problem and enhance their communication skills.
7. STEM Educational DIY Kits
With the integration of technology in the field of education, there are multiple ways now to teach kids beyond the classroom learning. One such way which uses the power of experiential learning in the form of STEM Educational DIY kits. These STEM kits blur the line between fun and learning and teach students the STEM concept in a fun & interactive manner. These STEM kits keep the kids hooked and engage them in hands-on learning experiences and improve their cognitive abilities and teach them the fundamentals of STEM in the most efficient way possible.
There are many Edtech companies that offer STEM educational DIY kits. Tinkerly is one of them which conducts different batches of Virtual DIY science camp which gives kids access to the playful Science DIY boxes which consists of mindblowing STEM activities and challenges. Your child can also experience the thrill of experiential learning, To know more, click here.
In order to know more about the Virtual DIY Science Camp watch this interactive video.
8. Using Effective Teaching Strategies
The teachers need to come up with some innovative teaching strategies that will help students to understand the STEM concept in a better way. Based on the feedback received from the students, the teaching procedure must be modified accordingly. The teachers must use familiar objects to teach students about STEM skills. The teacher can incorporate mystery into the STEM concepts for example while teaching about a scientific experiment the teacher can give clues to the students and ask them about what is going to happen. For example,
What will happen if you put a copper rod inside a ferrous sulfate solution? To solve this problem, the students will do research about both of the components and their natural properties, and then based on their deduction and knowledge they uncover this mystery. This type of method keeps things interesting and motivates students to engage in a STEM learning environment.
Conclusion
We have discussed how we can enhance STEM learning among kids and talk about the various innovative ways of doing it. STEM education is the need of the hour and will be very useful in creating young minds into the innovators of tomorrow. The early the students start learning STEM skills the better it is for them to have good future job opportunities.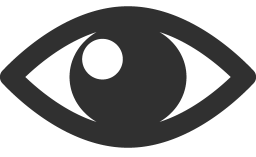 3196