Our brain is filled with diverse ideas. It takes an innovative mindset to figure out how to utilize these ideas for the betterment of society. In every generation, some people are way ahead of their time and possess a passion for technology, unlike others.
These innovators always strike to push the human race forward by making contributions in the field of technology.
In this blog, we will discuss some of the finest world makers who have made this world a better place with their inventions.
Let's talk about the World's Makers who brought a revolution in the field of Science and Technology:
1. Elon Musk
Elon Reeve Musk a.k.a Elon musk is a well-known entrepreneur and one of the richest people in the world. He is the founder & CEO of SpaceX, Tesla, The Boring Company and he is also the co-founder of Neuralink & OpenAI. At the young age of 12, he created a video game that he called "Blastar" which is a shooting-spaceship-themed game. He then sold his game for $500 to a computer magazine.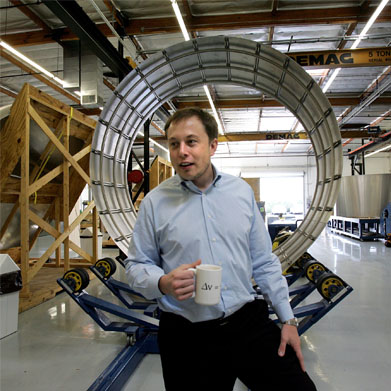 In the year 2002, he founded SpaceX intending to make more affordable rockets. The first two rockets made by the company were Falcon 1 (launched in 2006) and Falcon 9(Launched in 2010) were designed in such a way that they cost lesser than other competing rockets. At SpaceX, he also works as a lead designer and oversees the development of rockets and Spacecraft that are used for carrying out missions to Earth orbit.
As the CEO of Neuralink, he is working on an exciting project of developing ultra-high bandwidth brain-machine interfaces that will serve the purpose of connecting the human brain to computers.
2. Steve Wozniak
Stephen Gary Wozniak a.k.a Steve Wozniak is one of the well-recognized pioneers of the personal-computer revolution. He along with his business partner Steve Jobs has co-founded Apple Inc. In the year 1975, he started designing and developing the computer- Apple I. He made history with his working prototype that displayed characters on a TV screen generated by a home computer.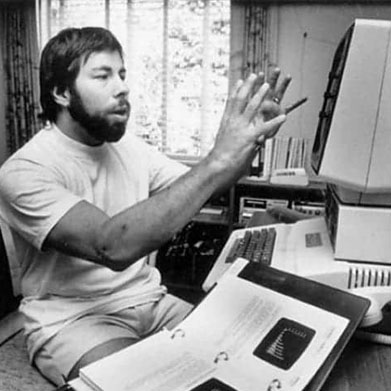 You will be surprised to know that Steve Wozniak alone designed the hardware, circuit board designs, and OS for the Apple I computer. In the mid-1980s he showed his caliber and designed the Apple Desktop Bus-a proprietary bit-serial peripheral bus. This product becomes the basis for all the Macintosh and NeXT computer models. In recent years, he has assisted multiple entrepreneurial efforts with funds that are based on areas such as flash memory, technical education, telecommunications, and others.
3. Raj Reddy
He is an Indian-American computer scientist who is among one of the early pioneers of AI. With his innovation and hard work, he developed a Hearsay I that is capable of continuous speech recognition. You will be surprised to know that he is the first person of Asian origin to win the prestigious Turing Award in 1994 for his excellent work in the field of AI. He is a world-renowned researcher in the field of AI and Robotics.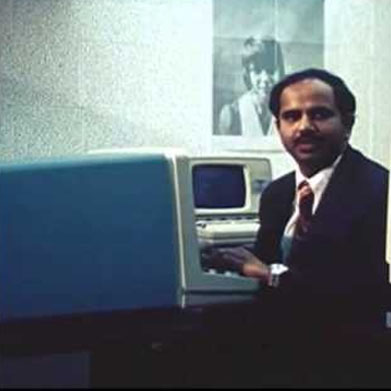 For the past few years, he is working on multiple research projects such as Speech recognition, universal digital libraries and he is also working on making an information appliance for rural environments that can be used by illiterate people. This information appliance will consist of all the creative works of the innovative minds that are available to anyone anywhere. He received the prestigious award of Padma Bhushan in 2001.
4. Matt Denton
He is a British animatronics engineer and robot builder. He worked on some pretty amazing projects. He has been a part of the team that built special effects robots for famous movie franchises like Star Wars (BB-8 roller-ball droid), Harry Potter(6-legged tortoise), and Jurassic World(T-rex). He was one of the engineers that worked on building BB-8(Roller-ball droid) from the new Star Wars film franchise.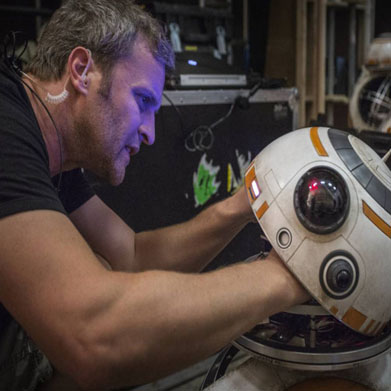 From an early age, Denton was interested in the field of robotics. In an exclusive with Business Insider, he said:
I always loved special effects in films, 'Star Wars', 'Blade Runner' and things, but he never thought he would make a career out of it.
He won the Guinness World Record for creating the world's largest rideable hexapod robot named "Mantis". Mantis is basically a giant spider-like vehicle that can be driven within a pod at the center of its legs. It can cover a distance of 1 Km per hour.
5. James Bruton
He was a former toy designer, electrical & mechanical engineer. He runs a youtube channel-James Bruton in which he posts technology-focused videos for his robotic innovations and 3D printing. He has worked on some mind-blowing projects for Star Wars (such as a GONK Power Droid, R2-D2 R6) also worked on various Marvel projects such as Iron Man and Hulkbuster projects.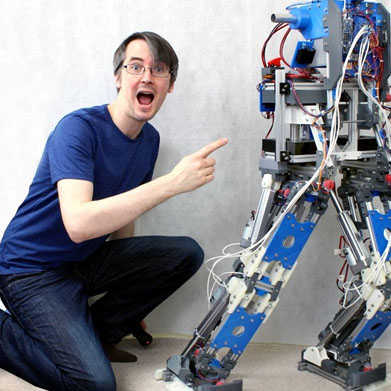 For the last few years, he has been working on the V3 of his 3D-printed robotic dog. He wanted to keep the hardware open and accessible so he wants it to be 3D printable as well as durable.
James Bruton believes in the power of open-source 3D printing. He is very optimistic about the openDog V3 which is still under development. The most amazing thing about this robot is that it can be foldable into a clean and compact form that makes it easier to pack in a flight case for transport.
6. Cynthia Breazeal
She is an American roboticist and entrepreneur. She is the daughter of two scientists, thus from an early age, she gets an early introduction to the field of computer science and engineering. She revealed that her passion for robotics and AI was sparked when she saw a Star Wars movie at the age of 10. She gets fascinated with the designs and robotics that are used in the movie.
She co-developed Leonardo with Stan Winston Studio. This robot has a purpose to investigate social cognition and Theory of Mind abilities on robots with application to human-robot collaboration.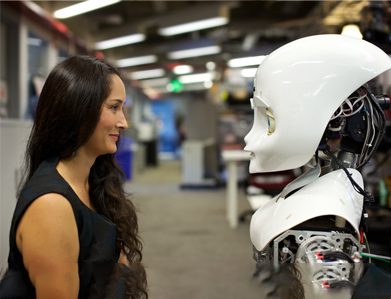 In 2003, she made it to the list of top 100 innovators in the world under the age of 35 by MIT Technology Review TR100. As for her movie credits, she served as a consultant for the movie A.I. Artificial Intelligence(2001).
Last year, she was elected as an AAAI fellow by the Association for the Advancement of AI. You will be surprised to know that during the SARS-CoV2 pandemic, Cynthia and her team launched a website for K-12 students that offers MIT resources to teach artificial intelligence.
7. Hiroshi Ishiguro
He is a Japanese roboticist and the director of the Intelligent Robotics Laboratory, Osaka University. When it comes to robot development, he believes in the idea of developing a robot that shares similarities with a live human being.
He gained popularity when he develop a human-like robot that looks just like him. For its construction purposes, he uses silicone rubber, pneumatic actuators, electronics, and hair from his scalp.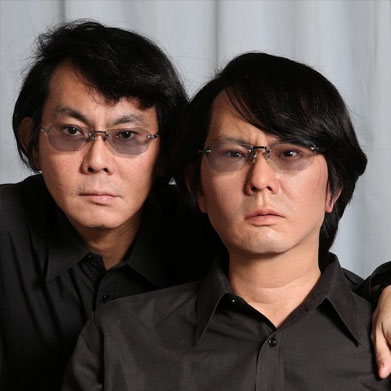 He named this robot Geminoid. Surprisingly, he sometimes uses this look-alike robot to teach his classes at Osaka University. His robot is also capable of making human-like movements like blinking, breathing, and doing fidgeting by using its hands. For his mind-blowing robotics projects, he made it in the list of 15 Asian Scientists to Watch by Asian Scientist Magazine in 2011.
8. Robert Noyce
He was an American physicist and entrepreneur who is nicknamed "the Mayor of Silicon Valley". He co-founded Fairchild semiconductor(1957) and Intel Corporation(1968). He owned the credit of the realization of the first monolithic integrated circuit or microchip that amplify the personal computer revolution in the late 70s to early 80s. His monolithic IC gives competition to Jack Kirby's hybrid IC.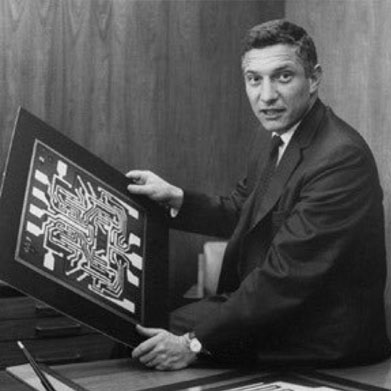 Unlike Jack Kirby's hybrid IC that has external wire connections and couldn't be produced in masses, Monolithic IC put all of its components on a silicon chip that is connected with copper lines.
According to Saswato R. Das of the New York Times,
The integrated circuit (IC) or the semiconductor chip, has unleashed change comparable to the Industrial Revolution by making the computer revolution and the digital age possible.
For his contributions to the silicon integrated circuit, he was awarded the IEEE Medal of Honor in 1978.
So, we hope you have a good time reading this blog and have acquired knowledge about some of the finest minds in the world. If you want your child to become the innovator of tomorrow, then it is a must that you make them familiar with the innovative technology during their early years.
Since the Covid-19 pandemic, a lot of edtech companies shifted to digital learning. There are many online robotics courses for kids available. While choosing the course, parents need to make sure that they choose a course that offers a combination of both practical and hands-on learning. This way they will learn practically and remember it for a longer period of time.
To make your child future-ready, it is crucial to start early and uplift your skills as per the new trends.
Subscribe to our blog and be the first one to receive a notification whenever we publish our brand new blog!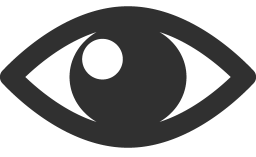 1296