India is a land of innovators. There is no shortage of talented people in India. From Aryabhata, who discovered zero to Ramanujam, who discovered the formula for computing the value of Pi! Our history is rich with some of the finest minds the world has ever known.
In this blog, we will discuss about 6 Indian makers who have made India proud with their contributions in the field of science and technology.
These are the heroes that help our society benefit from the technology around us and improve our way of life.
Let's talk about the 6 Indian Makers who brought a revolution in the field of technology:
1. A.P.J Abdul Kalam- The Missile Man Of India
Mr. A.P.J Abdul Kalam was an Indian Aerospace Scientist & former President of India(2002-2007). He is popularly known as the Missile Man of India for his involvement in the development of ballistic missile & launch vehicle technology. He dedicated four decades of his life working as a scientist & science administrator at the DRDO and ISRO. He is known to play a significant role in India's Pokhran-II nuclear tests in 1998. A.P.J Abdul Kalam at ISRO held the position as a Project Director of India's first Satellite Launch Vehicle(SLV-III).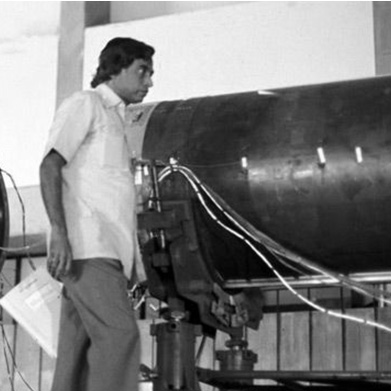 This Satellite Launch Vehicle has played an important role in successfully deploying the Rohini satellite in the near-earth orbit. He is also involved in the development of many Indian missiles including Agni( intermediate-range ballistic missile) and Prithvi ( the tactical surface-to-surface missile). He has received several prestigious awards including India's highest civilian honor of Bharat Ratna.
2. Sam Pitroda- Father of India's Computer and IT Revolution
Satyan "Sam" Pitroda is an Indian Telecom engineer, entrepreneur, inventor who has dedicated 50 years to Information and Communications Technology(ICT) and related Global & National Developments. He is also known as the Father of India's Computer and IT Revolution as he laid the foundation for India's telecom and technology revolution of the 1980s. He is the inventor of the electronic diary in 1975 and is regarded as one of the early pioneers of hand-held computing. He served as an advisor to PM Rajiv Gandhi on technology missions based on telecom, literacy, water, immunization, oilseeds, etc.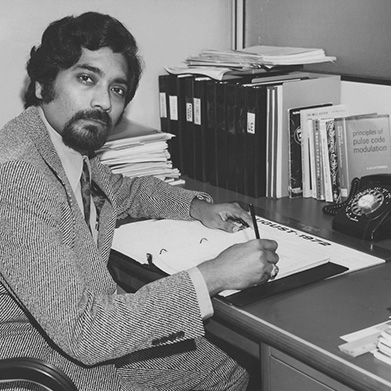 During his tenure as an advisor to the PM, he is responsible for shaping India's Foreign and Domestic telecom policies. He is responsible for the telecom revolution in India. During that time the yellow-signed public call offices(PCO) that enable domestic and international public telephones across the country. Mr. Pitroda holds 100 Technology Patents and has started several businesses as a serial entrepreneur in the US and Europe.
3. E-Sreedharan-The Metroman of India
Elattuvalapil Sreedharan is an Indian Civil Engineer who is popularly known as the Metro Man due to his grand success in executing the completion of the Delhi Metro. He owns the credit for changing the face of public transport in India. He served as the MD of Delhi Metro Rail Corporation(DMRC) between 1995 and 2012. Under his leadership as a Managing Director, all the sections were completed before the deadline or before and within the respective budgets.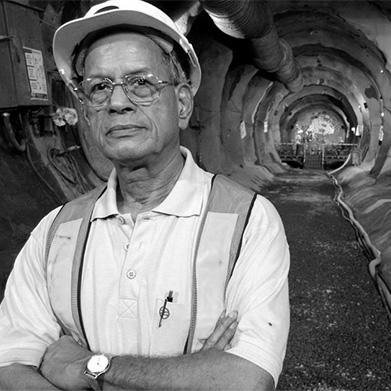 Mr.E-Sreedharan worked as a deputy chief engineer on Calcutta Metro(The First Ever Metro In India) in the 1970s and laid down the foundation of modern infrastructure engineering in India. For his exemplary career, he was awarded numerous awards by the Indian Government like Padma Shri in 2001 and Padma Vibhushan in 2008. He was named Asia's Heroes by Time Magazine in 2003 and the French Government awarded him the title of Chevalier de la Légion d'honneur (Knight of the Legion of Honour).
4. Satish Dhawan– Indian Rocket Scientist
Mr. Satish Dhawan was an Indian Rocket Scientist, Mathematician, and aerospace engineer. In the Indian Scientific Community, he is popularly known as the Father of experimental fluid dynamics research in India. He is leading the indigenous development of the Indian Space program. He owns the credit of setting up India's first supersonic wind tunnel at IISc. He carried out many pioneering experiments in the field of rural education, remote sensing, and satellite communications that helps India to get placed in the Space Faring Nations League.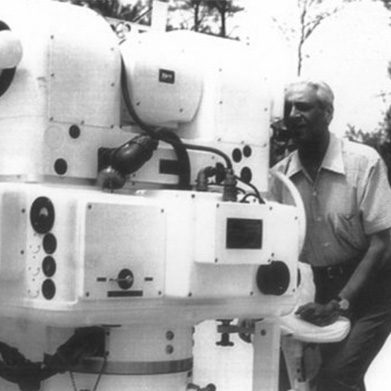 He became the Chairman of ISRO(Indian Space Research Organisation) and secretary to the Indian Government in the Department of Space in the year 1972. To honor his contributions to the Indian Space Programme, a space center at Sriharikota(Andhra Pradesh) was renamed Satish Dhawan Space Centre.
5. K-Sivan- ISRO Director
Kailasavadivoo Sivan is an Indian Space Scientist who is currently working as the Secretary, Department of Space/Chairman of the Indian Space Research Organization(ISRO) since January 15, 2018. Mr. K.Sivan is the chief architect of SITARA(a 6D trajectory simulation software) that turns out to be the backbone of all the real-time and non-real-time trajectory simulations that all the ISRO launch vehicles use. Under his leadership, a world-class simulation facility in ISRO has been commissioned for serving the purpose of mission synthesis and analysis.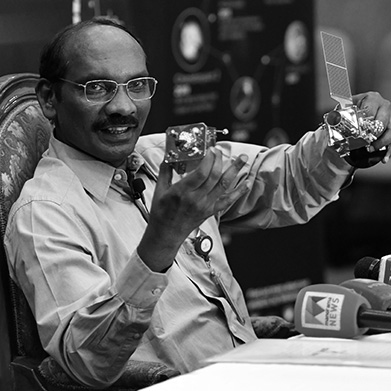 Mr. K. Sivan has received several awards for his contributions and has numerous publications in well-known journals.
6. Ajay Bhatt- Inventor Of USB
Mr. Ajay V. Bhatt is a computer architect who is also known as the co-inventor of the USB(Universal Serial Bus). In 1995, while he was employed with Intel, he come up with the idea of developing the USB. Mr. Ajay Bhatt didn't make any kind of money from his invention. His inventions bring a revolution in the computer hardware industry. In the early 90s, different computer components cannot be used across devices developed by different companies. To resolve this problem from the power of his innovation, Mr. Ajay Bhatt created a standard that can be used across devices irrespective of the company which made those particular devices.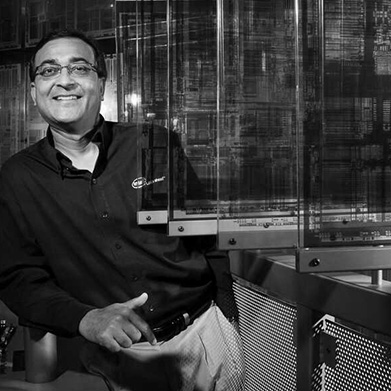 In the July 2010 issue of GQ India, Ajay Bhatt has been named among "The 50 Most Influential Global Indians". He owns the credit for the development of other widely used technologies like AGP(Accelerated Graphics Port), PCI Express, etc. He has 132 US and international patents.
So, we have discussed how makers of our time used their innovation for the betterment of society. Your child can follow the footsteps of these Indian makers by learning about innovative technologies from an early age.
Thanks to the revolution in technology, there are many online courses available online using which students can learn grade-wise concepts of AI, IoT, and Robotics from an early age.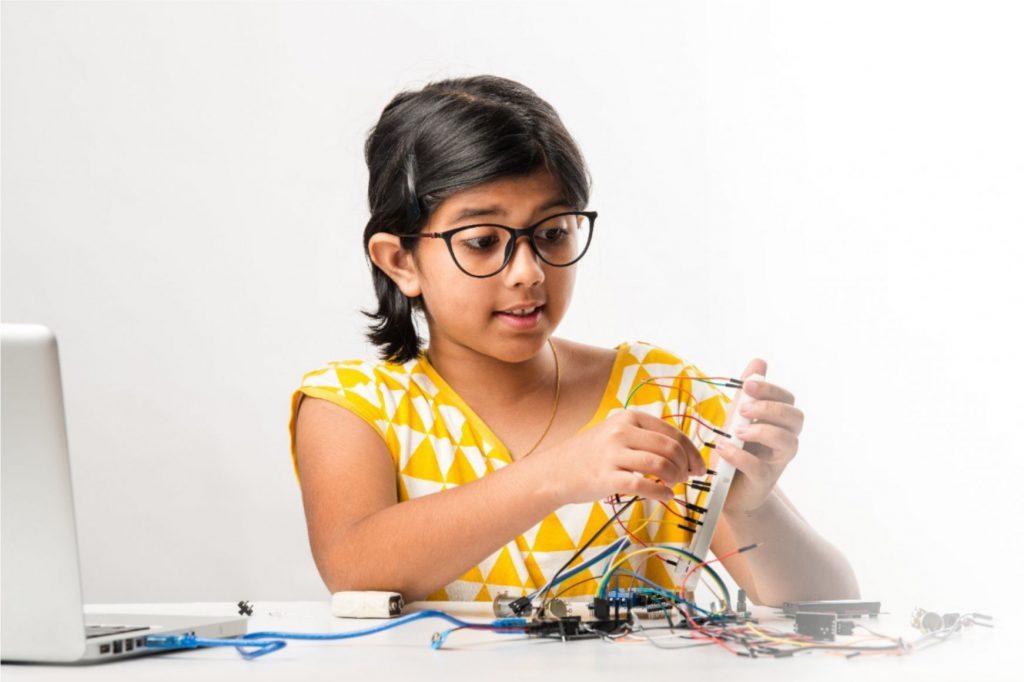 While choosing a coding course for their child, parents need to make sure that it consists of a combination of both practical and hands-on learning so that they will have good memory retention.
For a secure future, it is important to start early and polish your skills as per the new trends.
Subscribe to our blog and be the first one to receive a notification whenever we publish our brand new blog!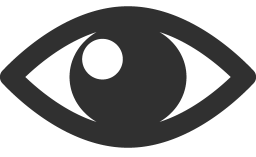 1771