Good news for all the young innovators!
Tinkerly and Rishihood University are organizing a national level competition for National Tinkering Awards 2021. The main objective of this national-level competition is to foster innovation, creativity, and originality of social impact technology start-up & entrepreneurship ideas in young minds.
This competition will provide a perfect platform for young innovators to showcase their creativity and discover their true potential. It is a fantastic opportunity to gather innovative ideas across the country under one roof. This platform will give valuable professional & expert support to young innovators and help them accomplish their goals.
The winners will get tech-mentorship and proper guidance that will help them uplift their entrepreneurial spirit.
What Kind Of Ideas Are Invited In National Tinkering Awards 2021?
We are looking for fresh, unique, and original technology ideas for the students. These innovative ideas must be practical and should possess the potential to solve a real-life problem in your community.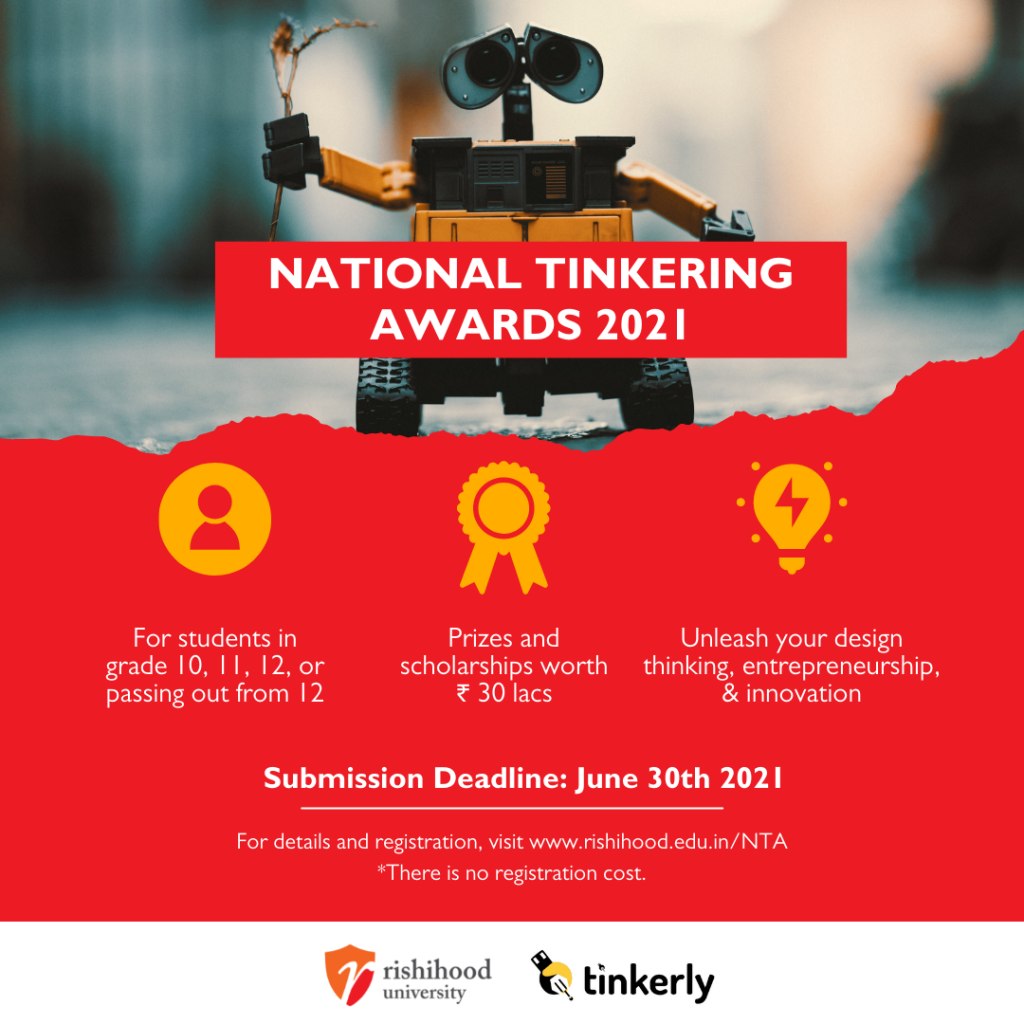 The students of grades 10th, 11th, and 12th and also the students who are passing out from 12th belonging to any education board/council from across India are eligible candidates to participate in the National Tinkering Awards 2021.
We encourage students to submit their entries before 30th June 2021. The best thing about this National Level Competition is that the students can submit even the basic innovative ideas. Our industry experts will help the selected ideas to reach their execution stage.
What Are The 3 Core Themes Of the National Tinkering Awards 2021?
Education– To make education more enjoyable for young minds.
Sustainability– To conserve the resources at our home/or in our community.
Health & Wellbeing– To improve healthcare facilities at home.
What Is The Application Process For National Tinkering Awards 2021?
The entire process is quite simple and consists of 2 major parts. The first part includes the basic registration process whereas the second part requires details about the Idea/ Solution that you are planning to submit.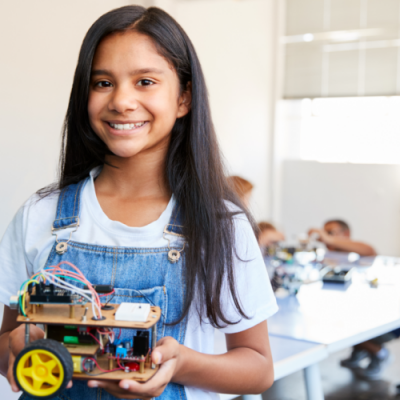 As for the second part of the application, you can log in and submit your innovative idea or solution using the same login credentials. There is no bar or limitations to the number of ideas that an individual participant can submit. We are giving you an amazing platform to share your creativity with the rest of the world. You have the choice to either submit your idea/solution individually or you can choose to form your own team among participants only.
Please download the idea submission template and based on it, plan out and prepare your report/presentation/video offline. After completing this process, login, verify and submit all the questions that are mentioned there.
Be very careful and recheck your Report/presentations/videos as after the submission of these you cannot edit it again. Also please remember that all the entries for National Tinkering Awards 2021 will be accepted till 30th June 2021.
What Will Be The Selection Criteria For The National Tinkering Awards?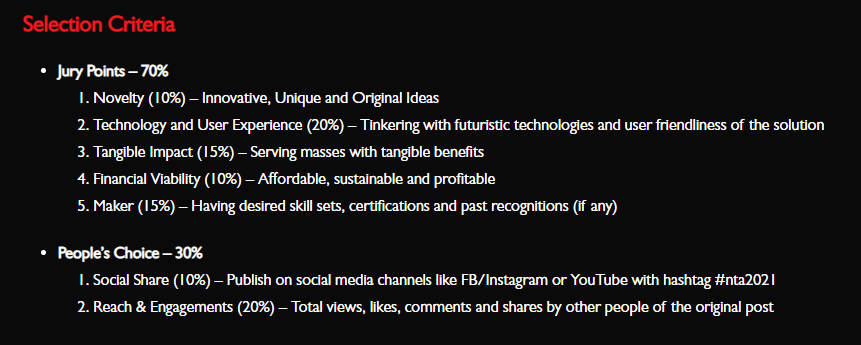 What Will The Prize Of Winning the National Tinkering Awards?
The candidates whose idea will be selected will get the following:
Top 3 Winners will stand a chance to win Scholarships to study at Rishihood University
A cash prize of National Tinkering Award – Gold – Rs 25,000
A cash prize of National Tinkering Award – Silver – Rs 15,000
A cash prize of National Tinkering Award – Bronze – Rs 10,000
An interactive STEM learning DIY Tinkering Kits by Tinkerly
Hurry Up! The last date for applying is till 30th June 2021. To know more click on the button down below:

Stay tuned for our next upcoming blog that will serve as a perfect guide on how you can apply for the National Tinkering Awards!
Subscribe to our blog and be the first one to receive a notification whenever we publish our brand new blog!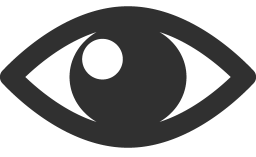 1071