In simple words, Etiquette refers to a set of rules & regulations that control the way a responsible individual must behave in a society. This etiquette transforms a person into a cultured individual. Etiquette when they are subjected to an online environment is called Netiquette. Since our dependency on the internet has increased a lot due to the COVID-19 crisis and the children are also spending most of their time over the internet for various reasons like attending their online classes, using online study resources, etc.
The need to implement these Netiquette helps to ensure a safe and secure online environment especially for children and everyone else who wants to have a productive use of the internet.
What Do you Mean by Netiquette?
The term Netiquette comes from the combination of two words "Network" + "Etiquette" which means following a set of conventional rules for socially acceptable online behavior. These netiquettes make sure that each internet user is using the internet in a socially responsible way and is abiding by the online ethics. It consists of various types of rules and regulations which ensures a safe online environment and gives way for having a meaningful discussion among the online community.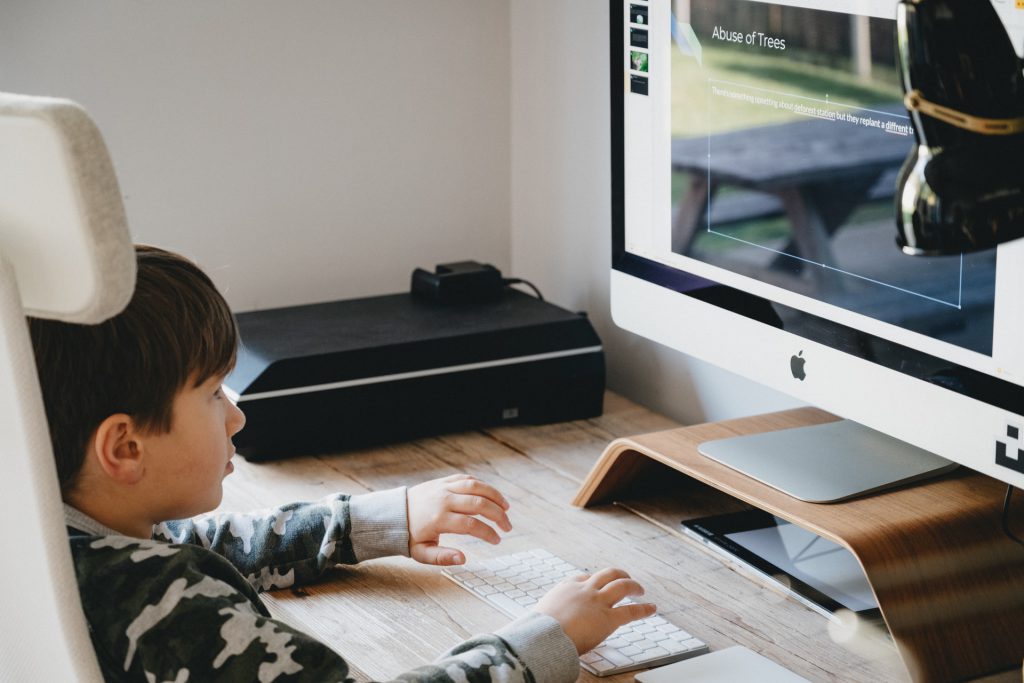 Just like you have a personality & reputation in the real world, If you follow Netiquette properly over the internet then you will establish a good online personality & good online reputation which is a very good thing that will help you in making new friends and connections over the internet.
Some Common Netiquette to Follow over the Internet
Netiquette can be applied to all the things which you can do over the internet like commenting on social media posts, conducting a webinar session, writing an email, etc. Given below is the list of Netiquette which you need to follow to ensure a proper and socially acceptable way of communicating in an online environment.
Use Proper Language
Always use good language while commenting on any social media post. Avoid using derogatory or abusive language while leaving the comment. If you don't like the post then you can give "Constructive Feedback" but don't post inappropriate or rude comments. It gives you a bad reputation.
Maintain Quality of Text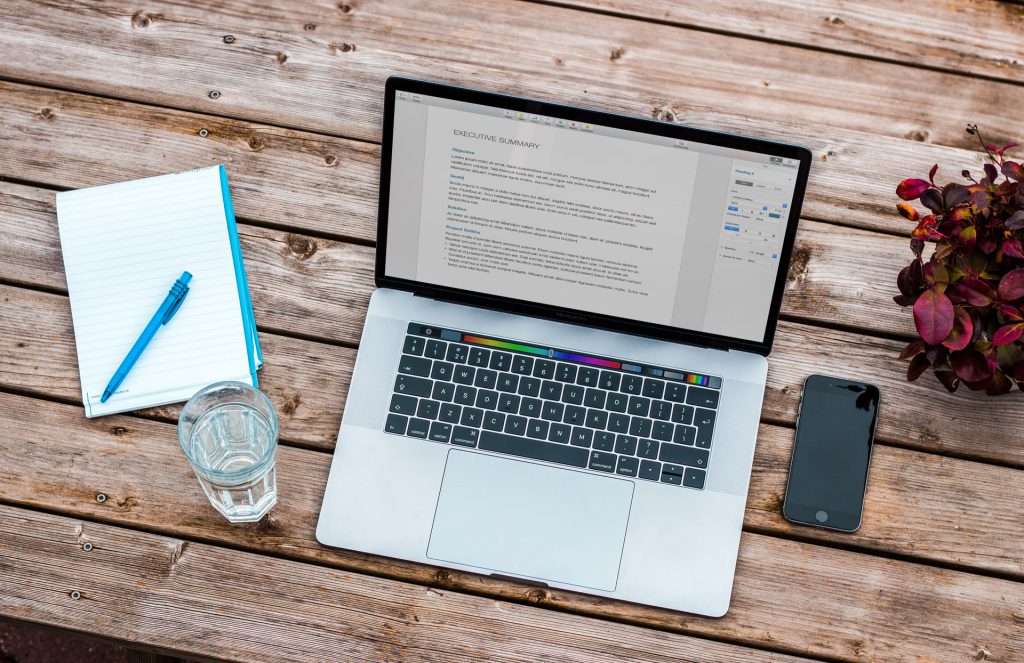 You will be judged by the quality of your writing so make sure to do a proper spell check and proofreading for grammatical errors before you post something on the internet. Also, make sure to avoid using ALL CAPS in your writing as it gives a feeling that you are shouting.
Check From Trusted News Sources
Do not forward the information from unreliable sources that you receive on WhatsApp or on any social media group before double-checking for the facts from the trusted news sources because this could be Fake News which can put you in serious trouble if you share it with other people.
Wear Proper & Professional Attire
While conducting an online webinar you need to wear proper professional attire, choose a distraction-free environment to sit, maintain eye contact with the audience, and keep a smile on your face while interacting with your audience. During the course of the webinar, you need to sit straight and avoid things like playing with your hair, chewing something during the webinar, or yawn during the webinar as it does not present a good picture of your personality to the audience.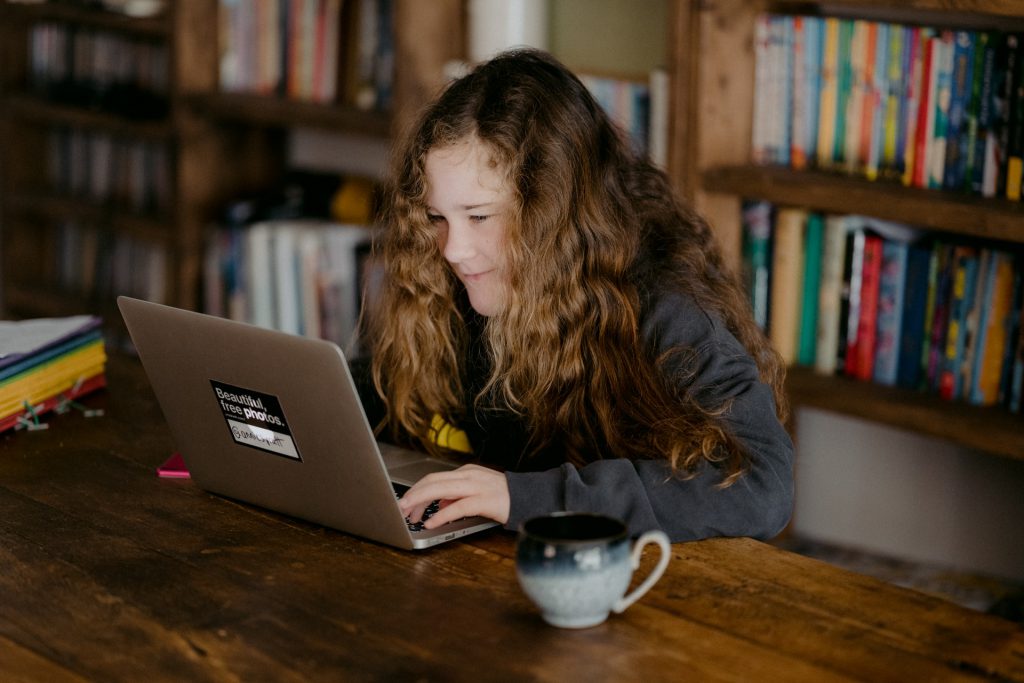 Write Email Properly
While writing an email to your teacher or your employer you need to use formal language. Do not use slang languages and avoid the use of abbreviations and emojis in the mail. Write a clear subject line and use a professional salutation in the email. If you write a good email then you will earn respect from your teachers or employer. Also, avoid sending emails at night to your teachers & employer as it looks very unprofessional.
Create Original Content
Always remember to never post copyrighted material on your website or blog for which you don't own the rights. Always seek permission from the owner by emailing him and if he agrees then only post the material and give proper credit to the original Owner.
All the points which are discussed above are just the tip of the iceberg. There are many netiquette which you need to be aware of.
What is the Best Way to Learn about this Netiquette in a Better Manner?
To ensure a safe online environment it is very necessary to follow the netiquette. To spread awareness about netiquette, Tinkerly has come up with a Webinar On Netiquette with Archana Prashar that will help you understand the real-life implementation of netiquette.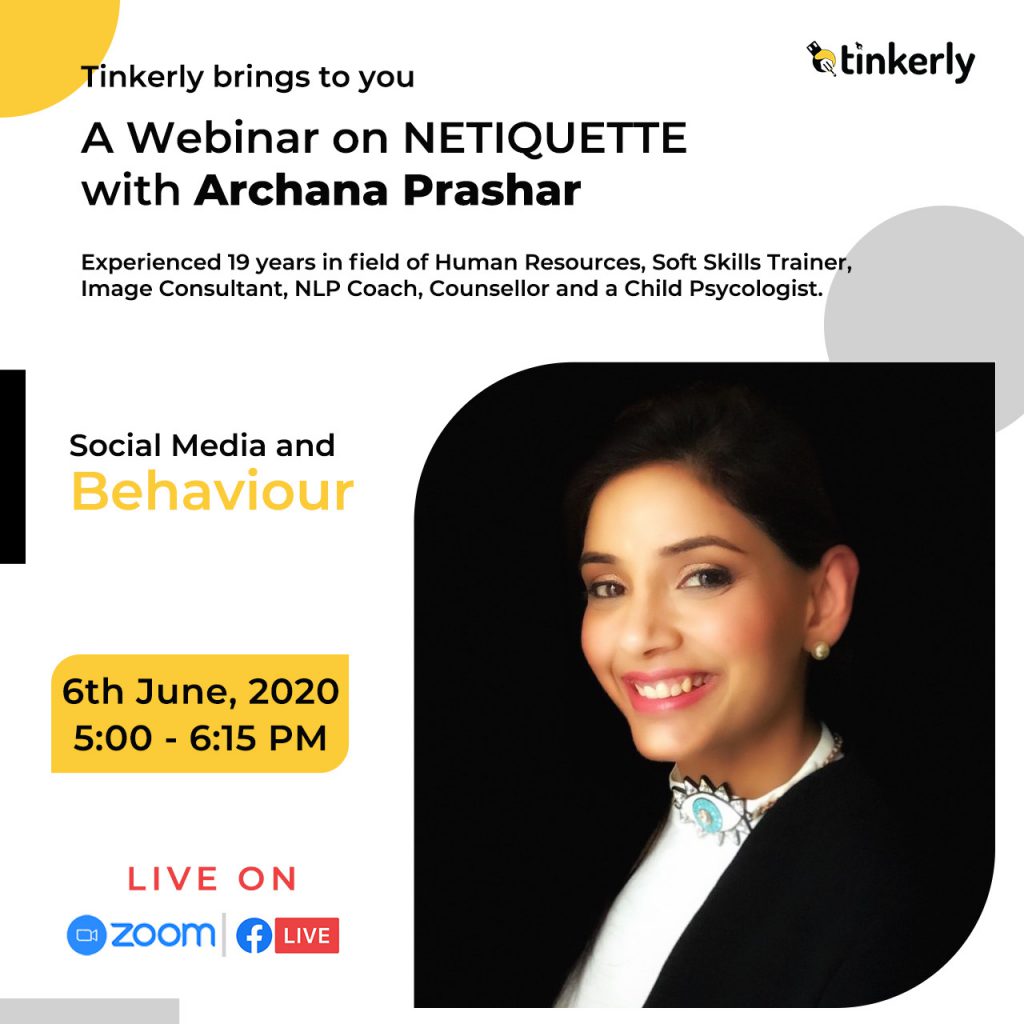 In this webinar, Our speaker, Archana Prashar who is a certified soft skill trainer will talk about Netiquette in a detailed manner and will give useful tips about how to develop a strong online presence and ensure a meaningful conversation online.
This webinar will be conducted this Saturday, 6th June 2020 from 5 PM to 6:15 PM on Zoom and Tinkerly's Official Facebook Page Live.
This webinar is important for all the students, teachers, and parents who are active on social media platforms and are consuming online resources.
What are Some Key Takeaways of this Webinar?

By participating in this webinar you will learn the following things.
1. You will be able to avoid the unnecessary debates that occur on Facebook groups and save a lot of time.
2. You will let go of the anxiety and nervousness which you face while expressing yourself over Zoom or any video conferencing app.
3. You will be able to differentiate between Facts, Opinion, and Fake stories.
4. You will be able to earn a good online reputation and authority.
5. You will learn about internet safety regulations.
6. Measures to stay safe from online predators.
7. Measures to prevent cyber-bullying.
8. Limit the amount of personal information shared on social media platforms.

So What are you waiting for? Just Participate in this amazing Online Webinar to be a cultured netizen! To Participate, Register Right Now!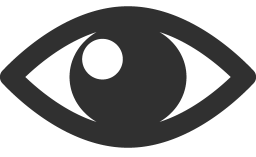 5127