Coding..coding…coding..
Are you the parent who is tired of hearing the term coding?
But, don't know what coding actually is? and from where your child can learn how to code?
Release yourself from this constant fear of missing out on something imperative for your child because we are here to help you out.
In today's world, there are a plethora of coding classes available for kids claiming to be the best.
But have you ever thought, is it really the best for your child?
Are you sure the way they are teaching your child is the best way? And, are you sure your child is really understanding the logic behind the code and not memorizing it?
There is no doubt that Coding skills are in high demand in a wide range of careers. Coding can help your child enhance their problem-solving and logical thinking skills and give them a new perspective to solve a problem. But only when it is taught in the right manner.
So, what is the right way to learn how to code?
To address this situation, Tinkerly is organizing a webinar on the topic "How To Learn Coding & Why Coding Is Important?"
Join our webinar conducted by Mr. Sharad Bansal (Co-founder & CEO of Tinkerly) to discover how Tinkerly can help students learn coding from an early age.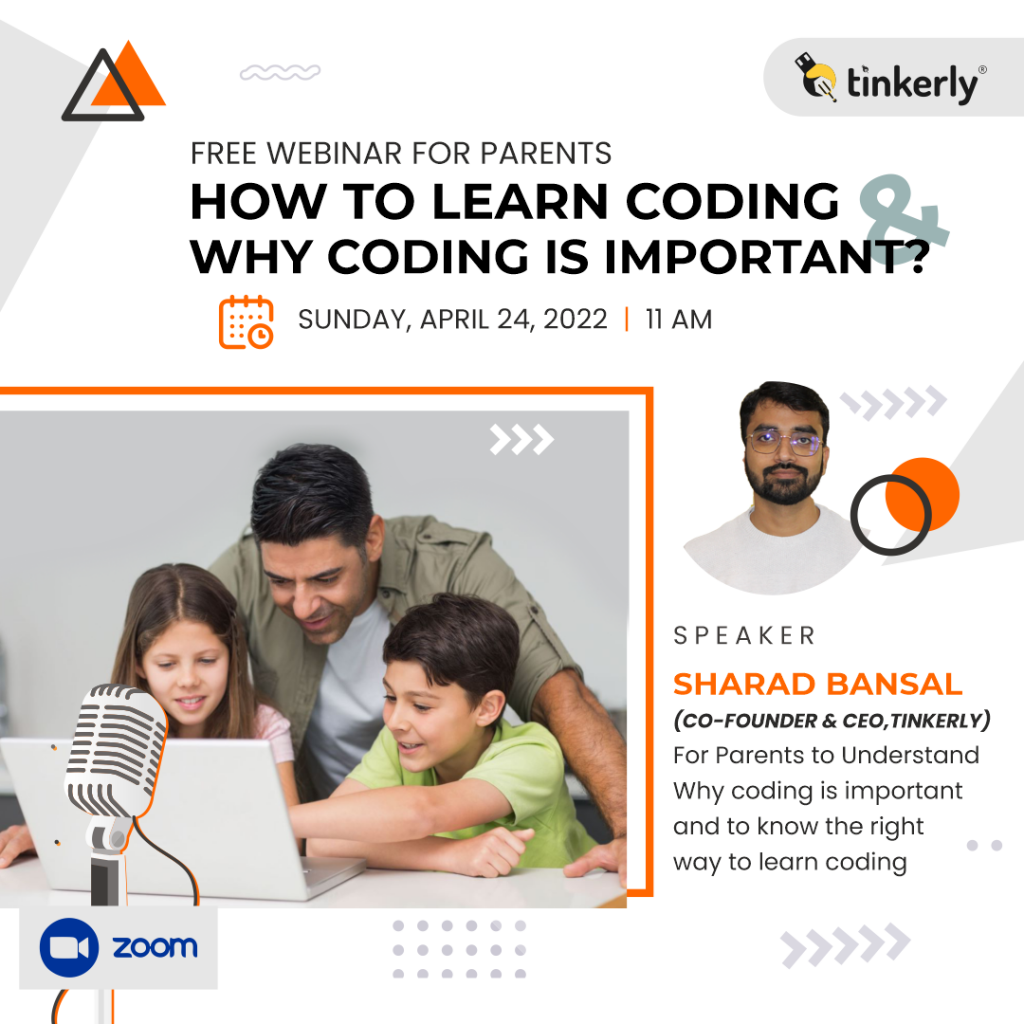 Why Join This Webinar?
Understand the importance of coding from an early age
How does coding help your kids in enhancing their cognitive skills
Know about coding – How and when to start
Know the right way to learn how to code
Join us on April 24th, 2022 at 11 am from your home.
About The Speaker: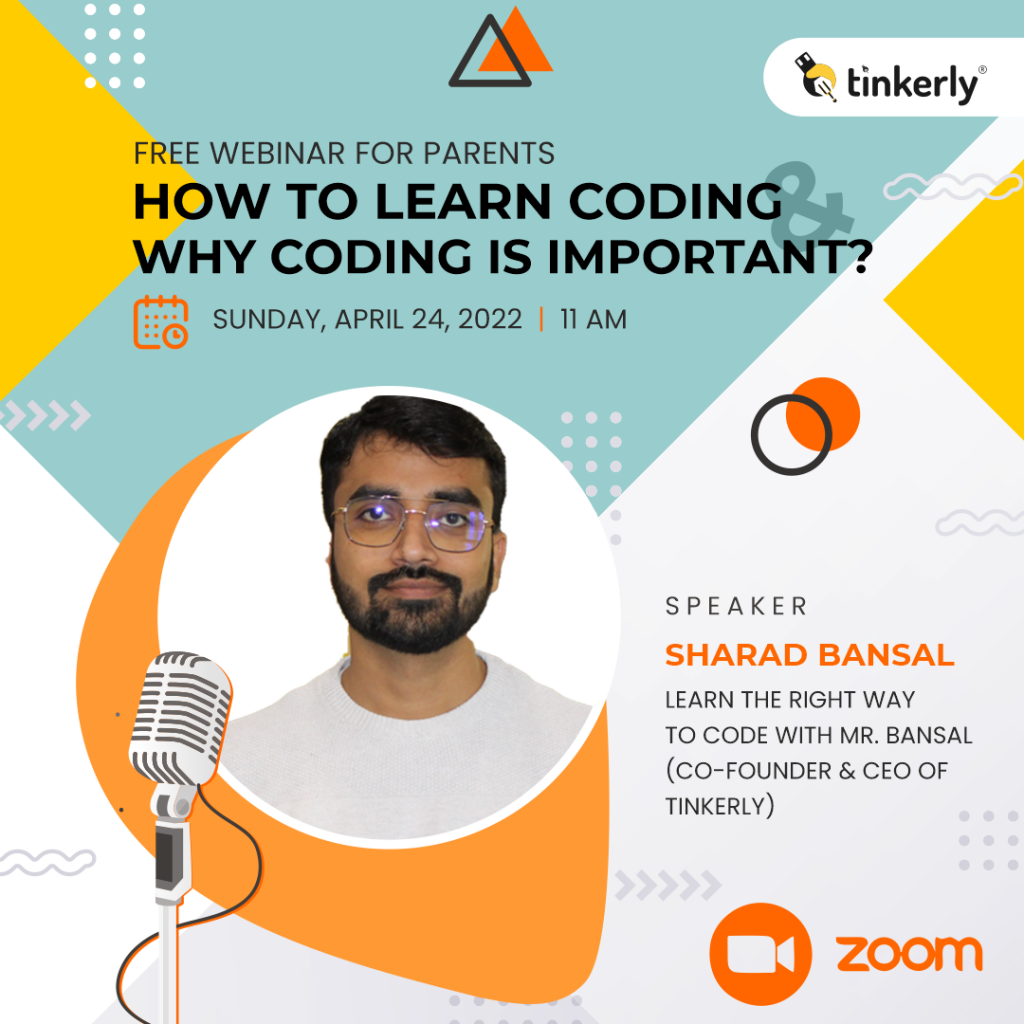 The speaker for the webinar is Mr. Sharad Bansal, Co-founder & CEO, Tinkerly. He is an IIT-D Alumni. He has vast experience and expertise in children's education so that they don't memorize but understand the logic behind everything.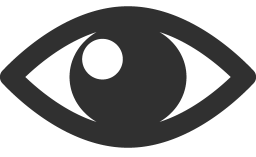 1613