Good News for all the aspiring coding out there!
We are starting a blog series in which we will give you an insight into each of our blogs about how to make a real-life STEM project. The knowledge of robotics for kids at an early age is very useful. In today's blog, we are going to discuss a Line Follower Robot for free.
So, buckle up & let's get started!
What Is A Line Follower Robot?
In simple words, the line follower robot is a special kind of mobile machine that has the ability to detect and follow the line drawn on the floor. The path of the line follower robot is predefined. Usually, the path is visible as a black line(high contrasted color) on a white surface. In some special cases, it can also be invisible like a magnetic field.
How Does Robotics Project For Kids Be Useful In Solving Real-Life Problems?
This robotics project for kids is able to solve many real-life problems. Our Let's Tinker App is full of such real-life activities along with the correct project codes that will help to run these robotics projects for kids using the Arduino. Let's understand this with the help of an example. Suppose there is a student named Jyoti. She wants to prepare an automatic tray with the help of this line-follower robot.
The main purpose of this automatic tray is to reduce the number of waiters serving the food. It can automatically move on to the desired path to serve the public with foods & drinks. Jyoti can make this robotics project for kids happen with the help of using the IR Sensor, and she is thinking about making the lines with the help of using the black tape in the house.
To know more about the complete construction process of Line Follower Robot, equipment required, and the project code, visit our STEM Learning app Let's Tinker App by clicking on the button down below:
Advantages Of This Robotics Project
Jyoti saves a lot of money which she will have to pay to the waiters.
She gets a glimpse into the world of robotics and its real-life applications.
She has made robotics projects and understands the function of its various components.
Conclusion
In this blog, we have learned about the Line-follower robot's construction & working and its real-life applications. Stay tuned for our next upcoming video based on yet another cool robotics for kids project. Meanwhile, you can visit Let's Tinker App activity section and watch interactive STEM learning videos.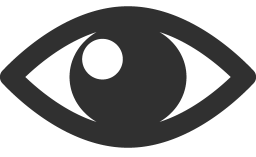 1724