The National Science Foundation has predicted that 80% of the future jobs will require Maths & Science skills therefore it is very necessary to create a solid foundation of STEM Education from an early age. Our next generation of kids is more familiar with the technology than our previous generation thus, it will be an easy option to inculcate STEM skills in them.
As there will be a great demand for STEM skill-based jobs then it will also give rise to the need for various institutions that will provide the best STEM learning opportunities. This is when the STEM education franchise comes into play. They have the full potential to meet the growing demand for STEM learning requirements for kids.
With the advancement in technology, education is not limited to just classrooms but it goes beyond. Many parents have realized the importance of STEM education and its impact on their child's future and they are willing to spend money on improving their kid's skills. Due to this reason, the STEM education Franchise is attracting the attention of parents.
What Do you Mean by STEM Space or Maker Space?
It is defined as an area where kids, parents, and the educator all come together and use a diverse range of materials, tools, and equipment like 3D printers to create various types of STEM-based projects which are tangible, functional, and useful in real-world applications. It is a place where innovative ideas are turned into reality with the collaboration with peers under the guidance of the expert.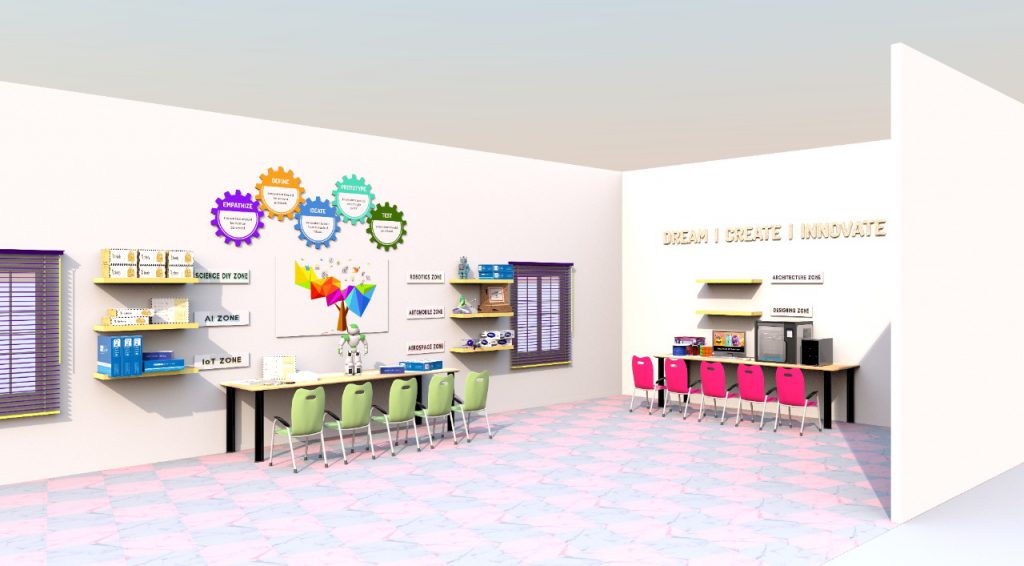 STEM Space provides a good earning opportunity for business innovators, teachers, educated & aspiring homemakers, STEM/Robotics Associates or Engineers, Education Sales Managers or distributors, or aspiring edupreneurs. Etc and is in alignment with Prime Minister Narendra Modi's Aatm Nirbhar Bharat Abhiyan.
How STEM Space or Maker Space is Good for the Children?
STEM Space or Maker Lab is the most suitable place for people to release their creativity. At these STEM Spaces, students work together to practice and learn a new skill that will be very beneficial for them in the coming future.
Given below are some of the advantages of STEM Space which it provides to the student.
1. Get Practical Understanding of How things Work
With the help of STEM Space, the students will be able to learn the practical aspects and understand the information at a deeper level than they learn in the classroom setting. They understand the real-life implementation of concepts easily.
2. It gives them a clear picture
The Hands-on-approach of learning helps students to fully envision the entire concept. The STEM space provides students a clear picture of the entire concept and engages their minds in examining how that concept can be tangible and functional.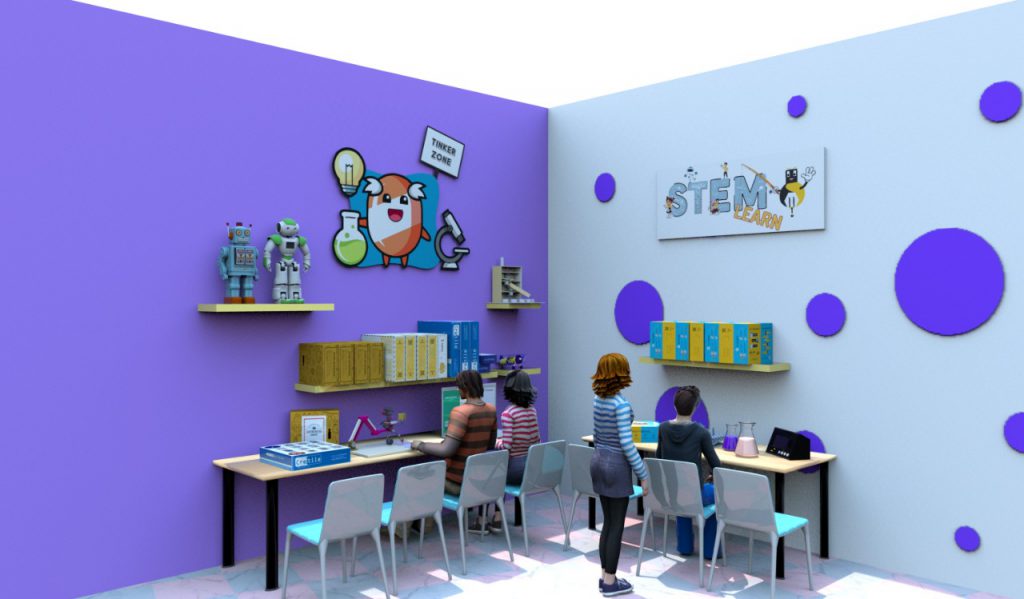 3. Promotes Collaboration
The STEM space promotes the spirit of collaboration among the students who work together as a team to create various types of alternative solutions to solve a particular problem.
4. Inspires curiosity and interest
The STEM space fuels the curiosity of the students and encourages them to explore alternative solutions to how things work. All the materials are within the reach of the student using which the student can investigate the various alternative solutions to solve a problem and can take the help of an educator who is there to guide them.
5. Learn Valuable Skills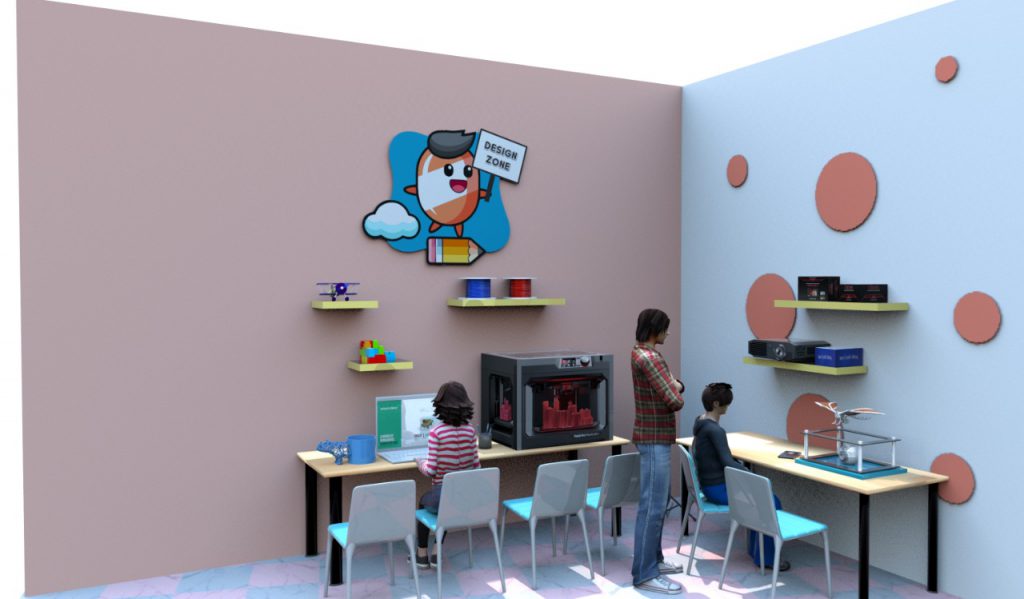 The STEM Space provides the students with the chance to learn many valuable skills such as creative thinking, problem-solving, computational thinking. logical thinking etc. The students will use advanced technologies like 3D printers and learn about innovative technologies of IoT(Internet of Things) and AI(Artificial Intelligence)etc.
Advantages of Associating with the STEM Education franchise
If you are a business innovator or an aspiring edupreneur then you want to get associated with a STEM Space Franchise then you will get the following benefits.
1. Help & Support from the Franchisor
You will get the required support from the Franchisor in important areas such as technical support, marketing support along with training & on-going support. Apart from this, you will also get a chance to learn from a vast network of fellow franchisees. All the educational material which you require will be provided to you by the Franchisor.
2. Established Customer Base
When you associate with an already established franchise brand that has a proven business concept and operating model then you will have a lower statistical risk of failure as the brand is already recognized by customers.
3. Instant Visibility & Promotion
When you associate with a well-known franchise brand then you don't need to worry about things like Market research, ideation, and promotions as these steps are already taken care of by the reputable franchisors. Your products will get instant visibility when you associate with a well-known brand franchise as they provide support for marketing & promotion for your product.
4. No Prior Experience Needed
It is not an issue if you have no prior experience of running any particular business. By associating with a well-known franchise brand the Franchisor will make sure that you will get the required training and knowledge of how to run the franchise effectively.
5. Low Investment with High ROI
There are some STEM Space Franchises such as Tinkerly which offers affordable business opportunities with an initial low investment of just Rs. 10,000 that will transform the aspiring individuals into edupreneurs.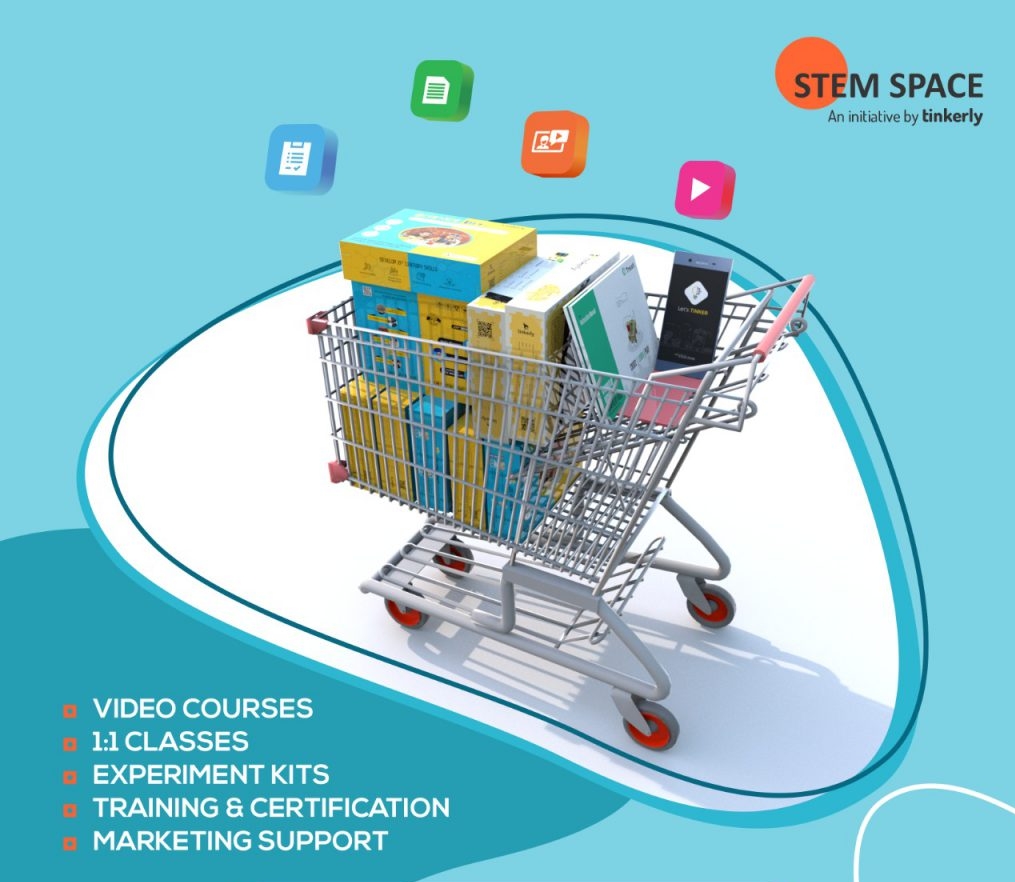 6. Start at Home STEM Space Opportunities
Some innovative STEM Space Franchise such as Tinkerly offers 4 diverse types of STEM Space variations out of which the 2 of the offered STEM Space variations of Micro & Corner Spaces can be started at your home only and requires no additional investment in terms of land.
Conclusion
Thus in this blog, we have talked about the STEM Space Franchise in India and what type of benefits it offers to students and aspiring edupreneurs. If you are interested in associating with a STEM Space Franchise which offers all the benefits then you must consider Tinkerly which is a team of young innovators who believes in the Mantra of Aaj ki Hobby, Kal ki Skill and spreading the STEM learning among young innovators with the help of their STEM-based products and services.
If you are interested in partnership with Tinkerly and want to know more about the STEM Space Franchise Opportunity then attend this Free Webinar which is conducted every Wednesday.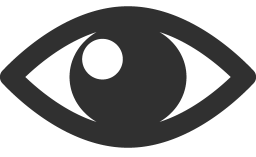 1543