"Failure is a part of innovation…..perhaps the most important part"
–Curt Richardson
Why consider innovative dew as life water for students?
As we know, experience is the best teacher, apart from the basic theoretical aspects and the curriculum offered to the students while they pursue their education. A little dew drop like experience, or a drop may be a call for the fore coming sea of innovations. To motivate students to work and innovate new paradigms according to their suitability and relate them with the best available resources may work as a savior even for the academically drowning sprouts.
Thus, commencing new innovative value addition schemes in the curriculum of CBSE schools are becoming a new and most effective serum for the minds of the students.
Inference from my experiences
As a former CBSE student and an elite back bencher I have my own innovative sharing. I remember the solutions discovered while rotting my brains into some other cliché. What I infer from them is just undone and permanent learning which I am actually feasibly applying in my life.
The base formed was by my own gradual and childish innovations I sipped as juicy inputs. I remember my class 7th science exhibition project, gave me Goosebumps for days until I found a substantial end. The concept of water pollution and its pollutants is still clear in my versatile mind.
How to get substantial stability?
Children learn through experience, encounter many difficulties and obstacles, and they are the very experiences they need to encourage and complete the learning process. This is what determines a productive base of a nourishing future and an emerging blanches for the success of nation.
To gain a pure output from the current scenario we need a flexible curriculum by the board to indulge students in making and shaping new "out of the box" thinking abilities.
Thus, to draw an inaugural conclusion for refreshment of young minds it is a severe necessity for the CBSE curriculum to look for addition of innovative substantial additions.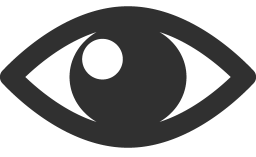 1515