In the ever-evolving landscape of wearable technology, smart glasses have emerged as a game-changer. Combining the functionality of traditional eyeglasses with advanced computing and communication capabilities, smart glasses offer a glimpse into the future.
What are Ray Ban Meta Smart Glasses?
Among the front-runners in this arena are the Ray-Ban Meta Smart Glasses, a product of the innovative partnership between Meta and EssilorLuxottica, the parent company of Ray-Ban.
What sets the Ray-Ban Meta Smart Glasses apart from the competition is their remarkable blend of style, comfort, and cutting-edge features. These glasses are designed to seamlessly integrate into your daily life, making you more connected and productive while enhancing your overall experience.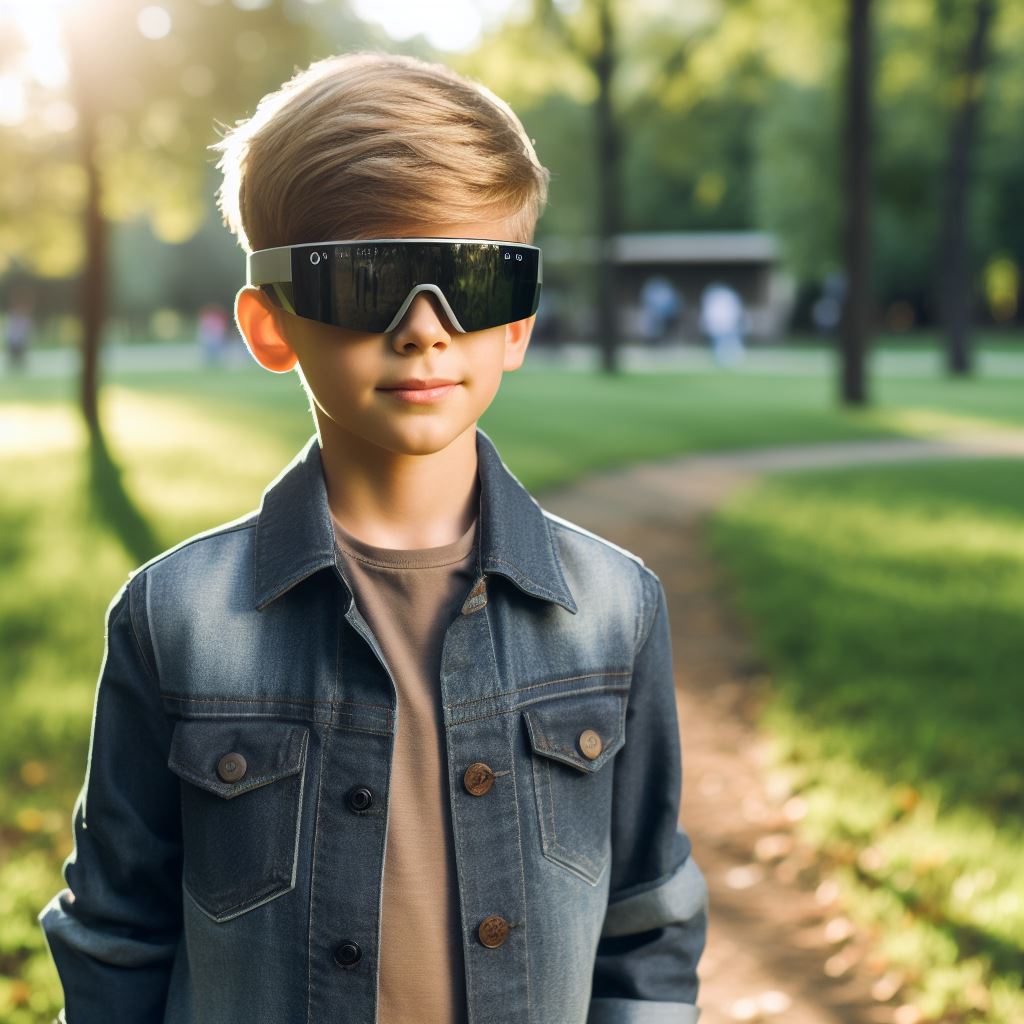 The heart of these smart glasses lies in their impressive hardware. Equipped with dual 12MP cameras, they empower you to capture high-quality photos and videos with ease. But that's not all; these glasses feature open-ear speakers, eliminating the need for headphones. You can listen to your favorite music and make crystal-clear calls without any extra devices. The result? A streamlined, hands-free experience that keeps you engaged in your surroundings.
This intelligent companion is here to make your life easier. It can manage your music, send messages, provide directions, and even perform real-time language translation. Whether you prefer voice commands or touch controls, the AI assistant is ready to respond to your needs, enhancing the user experience.
What truly sets the Ray-Ban Meta Smart Glasses apart is their ability to livestream. Imagine sharing your adventures in real-time on platforms like Facebook and Instagram, all without the fuss of fumbling with your smartphone. This feature opens up a world of possibilities, allowing you to interact with your audience instantly and authentically.
Performance that Shines: Qualcomm Snapdragon AR1 Gen1 Platform
Under the hood, these smart glasses are powered by the all-new Qualcomm Snapdragon AR1 Gen1 Platform. This technological powerhouse ensures that you experience high-quality photo and video processing and seamless performance, even when tackling demanding tasks. It's the driving force behind the glasses' capabilities, making them a dependable companion for various activities.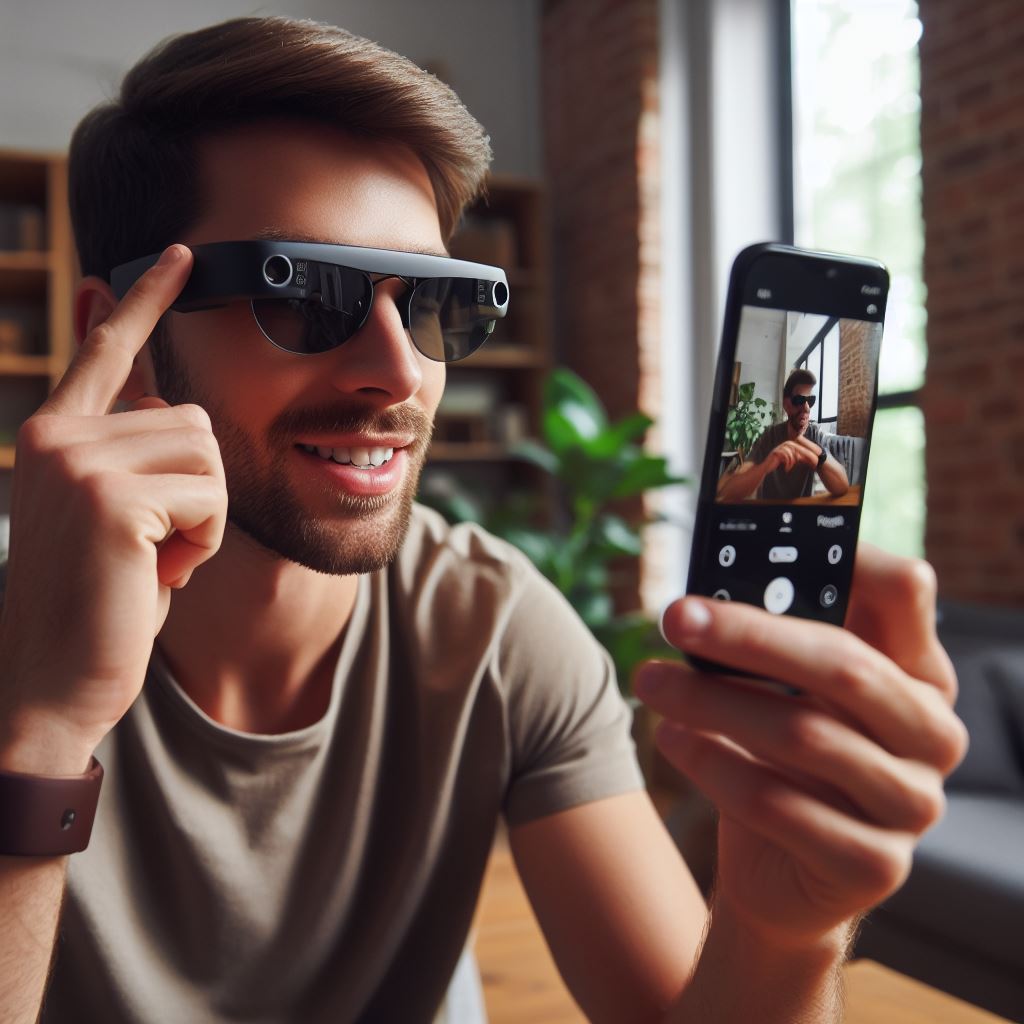 Key features of Ray-Ban Meta Smart Glasses
Stylish and comfortable design.
Dual 12MP cameras for photos and videos.
Open-ear speakers for an immersive audio experience.
Built-in AI assistant for a seamless user experience.
Live Streaming capabilities for instant sharing.
Powered by the Qualcomm Snapdragon AR1 Gen1 Platform for robust performance.
Harnessing the Power of AI with Ray-Ban Meta Smart Glasses
Ray-Ban Meta Smart Glasses leverage the capabilities of artificial intelligence (AI) in various ways. Beyond the convenience of handling tasks like music control, message sending, and navigation, the AI assistant brings personalization to a whole new level. Over time, it learns your preferences and habits, tailoring its responses to provide you with more relevant and timely information.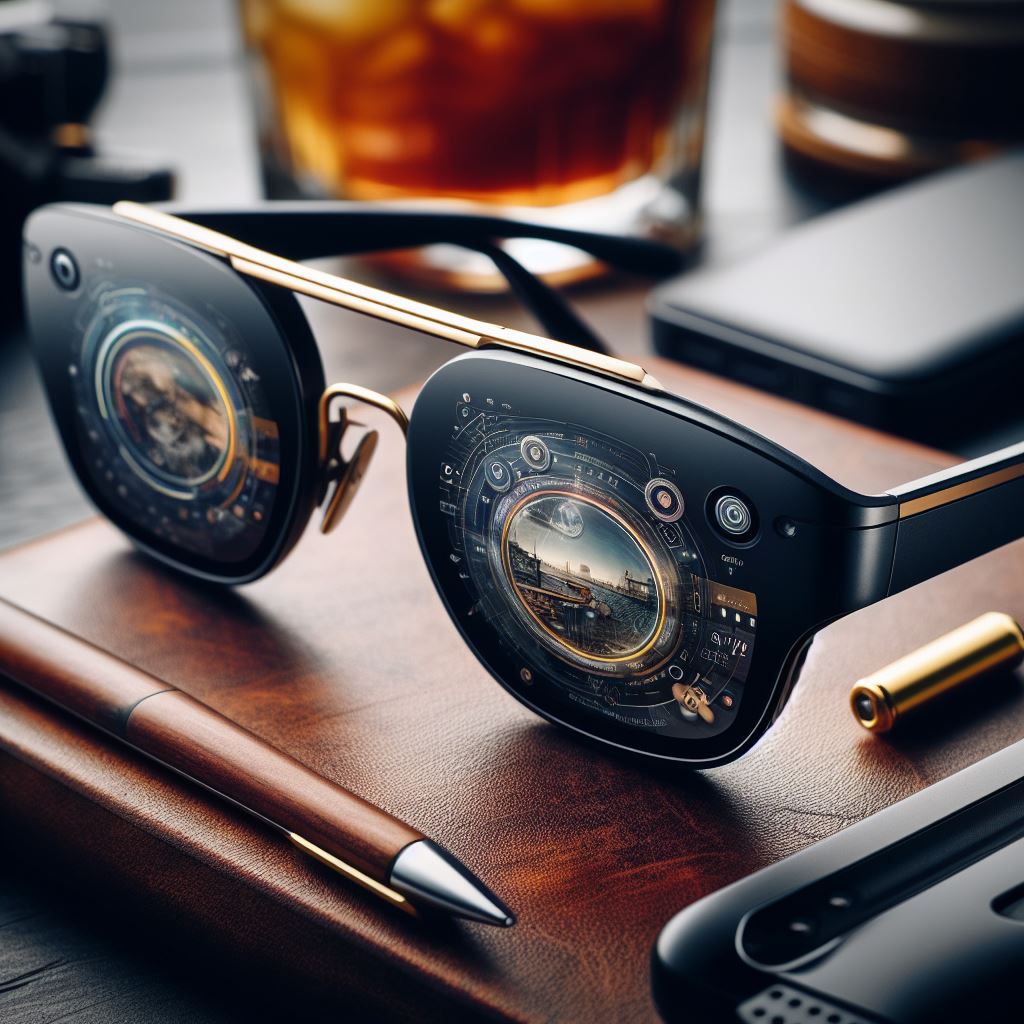 For instance, if you're an avid music listener, the AI assistant can become your personal DJ. It learns your musical tastes and suggests new tracks you might enjoy, ensuring that your listening experience is always fresh and exciting. On your daily commute or errands, the AI assistant can learn your preferred routes and provide you with real-time traffic updates and directions.
Unlocking the Benefits of Ray-Ban Meta Smart Glasses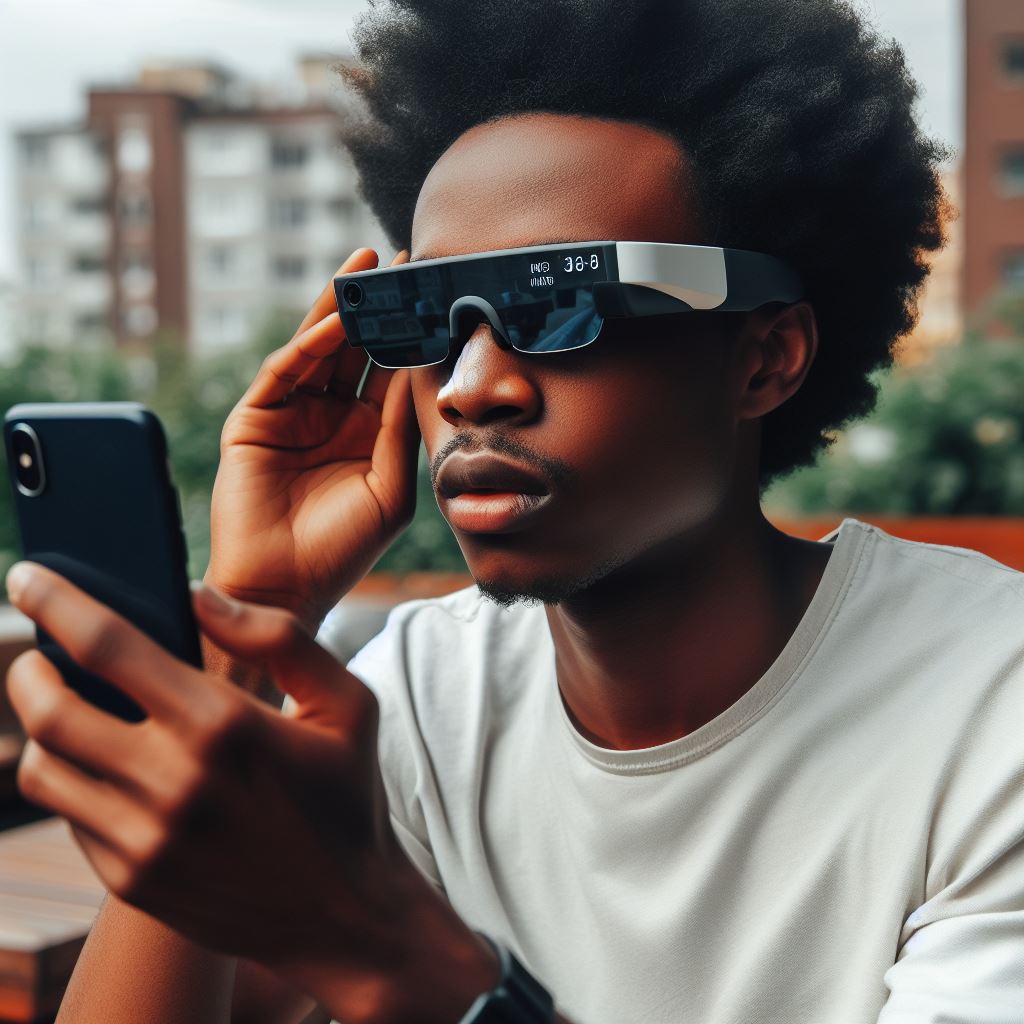 These glasses aren't just a piece of technology; they're a lifestyle enhancer. Here are some key benefits:
1. Stay connected and productive: With Ray-Ban Meta Smart Glasses, you can seamlessly check messages, make calls, and enjoy your favorite music without disrupting your activities. The days of reaching for your smartphone are over.
2. Capture unforgettable moments: The dual 12MP cameras empower you to capture photos and videos that document your experiences. Share these memories instantly with your friends and family, creating a more immersive and memorable connection.
3. Express your style: Ray-Ban Meta Smart Glasses offer a variety of frame styles and colors, enabling you to express your unique personality and fashion preferences while staying connected.
4. Hands-free convenience: Multitasking is made effortless with these smart glasses. Whether you're driving, exercising, or simply going about your day, you can perform numerous tasks without ever lifting a finger.
In conclusion, Ray-Ban Meta Smart Glasses represent a powerful and stylish evolution of smart eyewear, providing an array of benefits to users. They are not just functional; they're comfortable to wear and use.
These glasses keep you connected, productive, and entertained while also serving as a tool for capturing and sharing life's memorable moments. They are designed to enhance your style, offer hands-free convenience, and make your daily routines more efficient and enjoyable.
The Future is Clear with Ray-Ban Meta Smart Glasses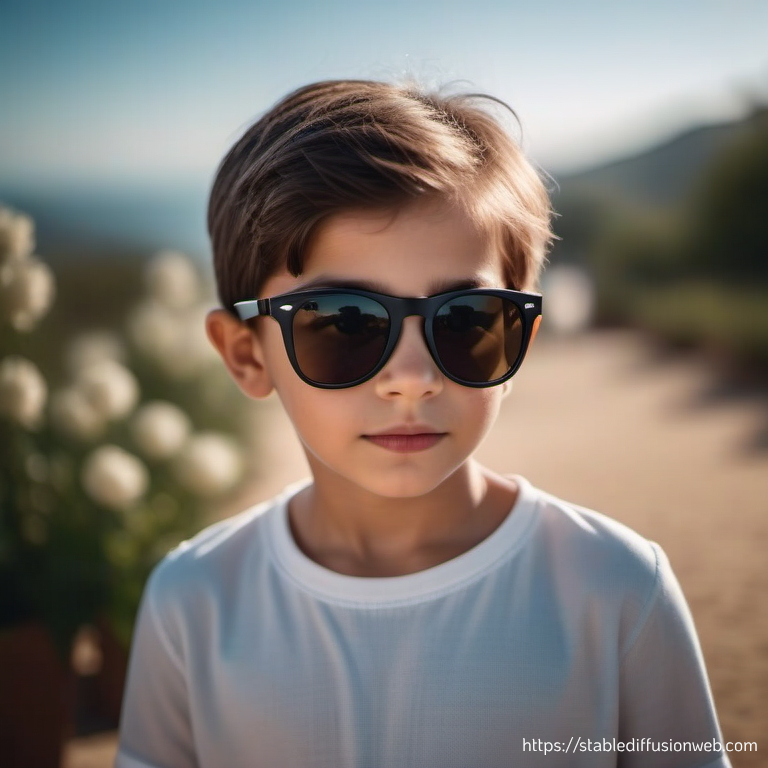 Ray-Ban Meta Smart Glasses offer a glimpse into the future of wearable technology. With their stylish design, advanced AI capabilities, and live streaming functionality, they bring an unprecedented level of connectivity and convenience to your daily life.
Whether you're a tech enthusiast or simply looking to make your day-to-day activities more streamlined and enjoyable, these smart glasses have something to offer. They are more than just eyewear; they are a gateway to a smarter, more connected future.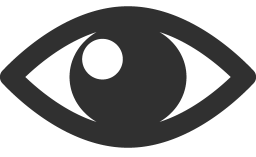 478