IoT in a way has helped society and governments as a whole to expedite the process of reducing costs related to healthcare, improving the overall quality of life & reducing carbon footprints. With wearable devices, smart home devices & smart cars we are seeing the evolution of completely new categories of interface mechanisms that bring certain changes in how we interact with technology.
Given below are some of the examples of IoT-based smart devices:
Tesla IoT Smart Cars:
Tesla's Self-driving cars use a special software system named "Autopilot" that analyzes the environment. This system uses high-tech cameras to view and gather data from the surroundings. It is also an advanced driver assistance system that ensures the safety and provides convenience behind the wheels. This autopilot system is designed to reduce the workload of the driver. Each new model of Tesla consists of 8 external cameras, 12 ultrasonic sensors that are capable of detecting both soft and hard objects, and a very powerful onboard computer system that interprets and analyses this collected data in order to make the best decisions based on it.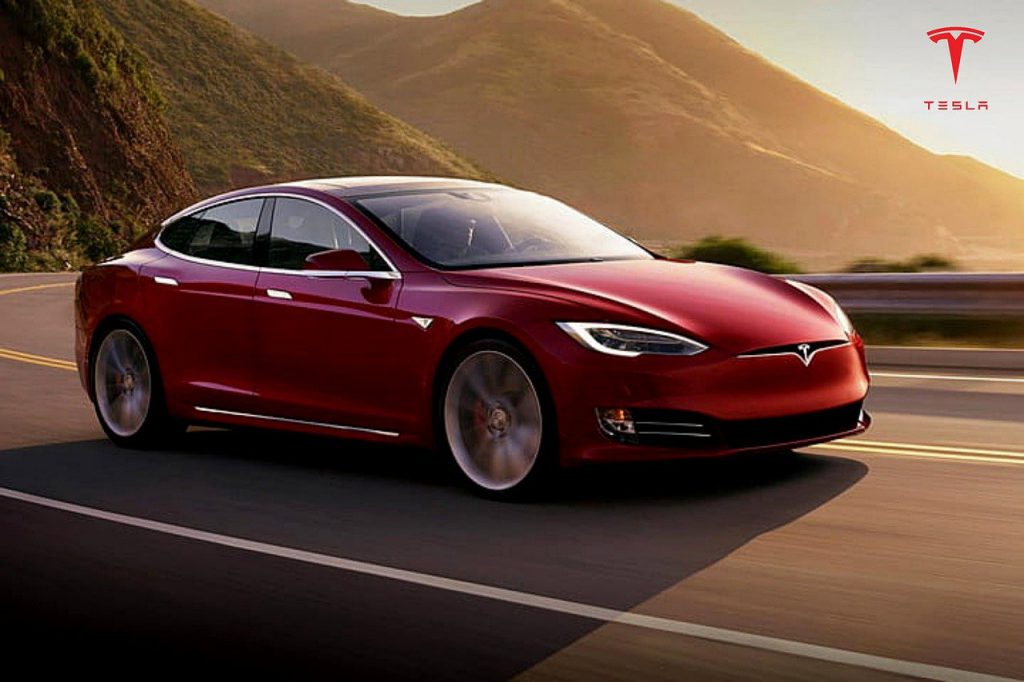 As the car is an Electric car, therefore it requires charging and to this effect, the car also has a built-in smart charger. The overall functionality of the car is several notches above others. And the whole host of features mentioned are in place in tesla cars since around 2014 and in the same year, all the Tesla cars came installed with sensors to enable autopilot.
In 2016 it was further upgraded with ultrasonic sensors, front-facing radar. In the following years, the cars were upgraded with a whole host of new features like a driver-facing camera, Traffic aware cruise control, autosteer, Navigation on autopilot, auto lane change features. The latest to be added to the host smart features was a software upgrade by which one can automatically stop at stop signs and traffic lights.
The features form a part of the company's various plans to bring in more IoT-enabled features to their already enhanced smart cars. The full self-driving cars which are already in place and are at various phases of testing for further up-gradation coupled with a ride-hailing service using AVs speaks volumes of the company's impetus towards IoT to be used as an enabler in transportation and personal use.
Smart Home IoT Devices:
IoT also finds its application in home automation in the way of smart home IoT devices. IoT Smart home devices are a part of the larger concept of Home Automation which can include lighting, heating, media & security systems. A smart home uses internet-connected devices to facilitate remote monitoring of appliances & systems. IoT-enabled smart home devices consequently enable us to use domestic appliances by way of these internet-connected devices. They make use of wireless sensors, software, and actuators.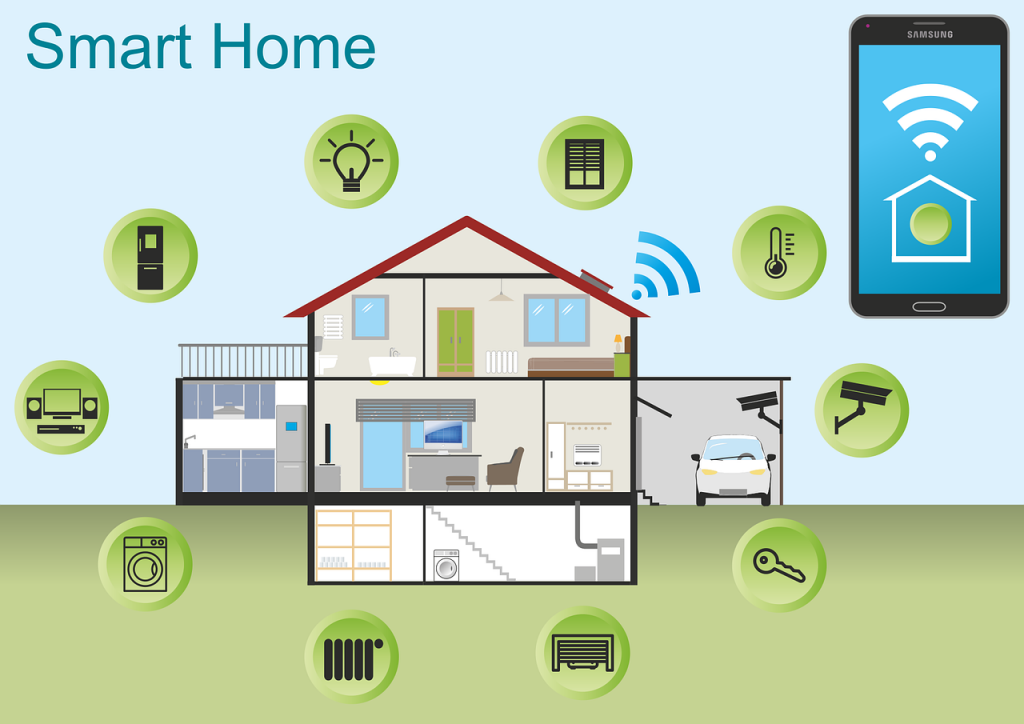 These smart home systems and devices generally work together and share consumer data amongst themselves and consequently automate actions based on the preferences of a particular homeowner.
Some of the best-known IoT Smart Home Devices that have found their way closer to us are Google Home, Amazon Echo, etc.
How Does Smart Home Technologies Work?
Smart homes work on a chain of devices that is further connected to the internet via multiple communication protocols such as Wi-Fi, Bluetooth, Zigbee & others. These IoT devices that are prevalent in the market today have multiple sensors at their disposal through which they observe variations in motion, overall temperature. Further, the concept of remote management of devices is very important here in which the devices through different controllers can be managed remotely. These electronic controllers can either be a voice assistant or an app. If a user wants to make certain physical changes to the device, the user can put to use mechanisms like smart light watches, motorized valves that help devices to be controlled remotely.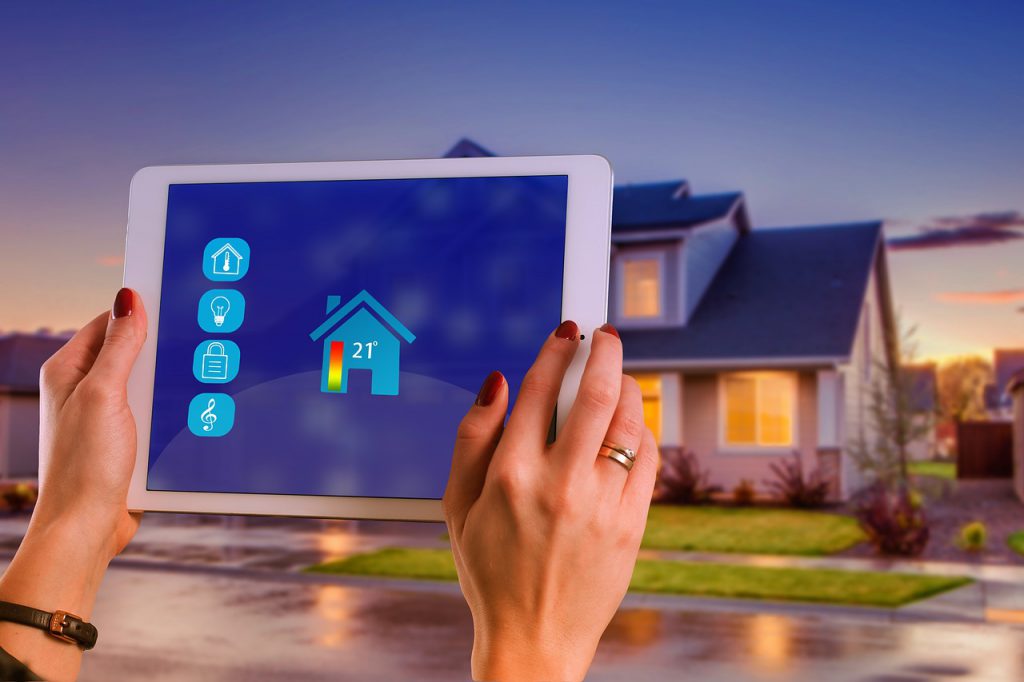 The various functions of home automation require hubs or a central control while in other cases it can be done through a mobile application that connects to a router which further directly connects to any IoT device. The hallmark of home automation is that one can remotely control it which can be done through a mobile app or a voice assistant like Alexa, Google Assistant & Siri.
Cloud computing as a technology is also leveraged in most cases here because it is more affordable and easier to use, so in certain app-based smart homes, the home network is used to communicate with the cloud. Most of the app-based devices work by connecting devices to a home network through Wi-Fi and these devices connect to a server which can be further assessed through apps on a smart device.
Wearable IoT Devices
Wearable IoT devices are now at the heart of literally everything related to IoT.
These are electronic devices that many people wear in order to track, analyze and transmit personal data. These smart IoT devices have the capability to track biometric data from heart rate to sleep patterns. These devices help collect and analyze personal data and make smart decisions and provide a response to the user. Wearable IoT devices can connect to the internet in order to collect, send data & receive information that can be used for smart decision making.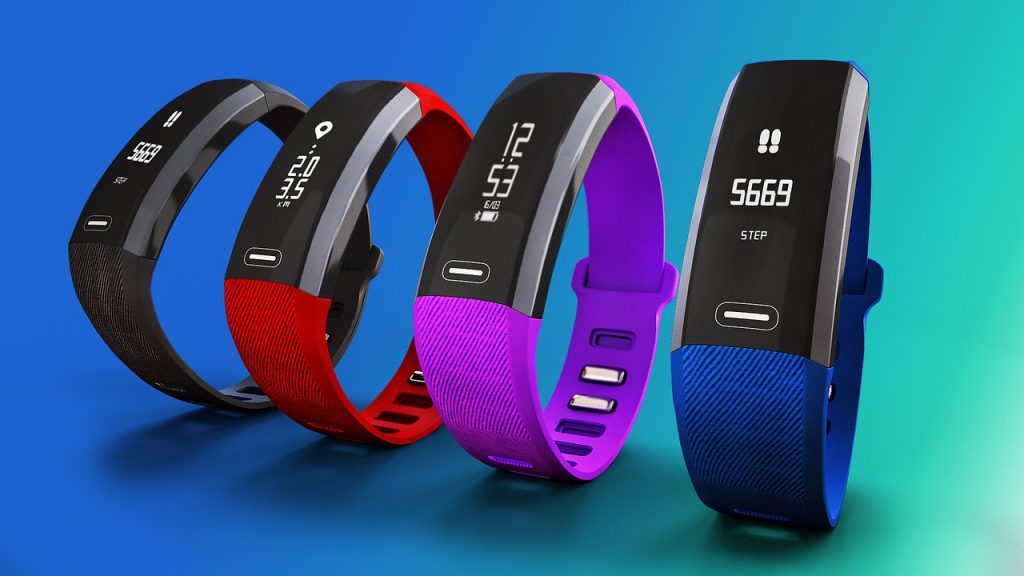 Wearable IoT devices that find their application in day-to-day life are far too many in every field but we are going to learn about the architecture of a fitness tracker in the upcoming paragraph.
How Does Fitness Tracker Devices Actually Work?
Fitness trackers are a collection of sensors that are mounted on a chip. Sensors like Gyroscope, Altimeter, Accelerometer, Temperature, Sweat sensor, Optical sensor, Optical heart rate monitor, Bioimpedance sensors, Pedometer. In all of these sensors, the 3-axis accelerometer is used to track movement in every direction and a gyroscope is used to measure orientation. Then there is the Altimeter that can measure altitude.
The data collected from various sensors is then converted into steps & activities. So, in this way, it monitors the acceleration, frequency, and patterns of our movement.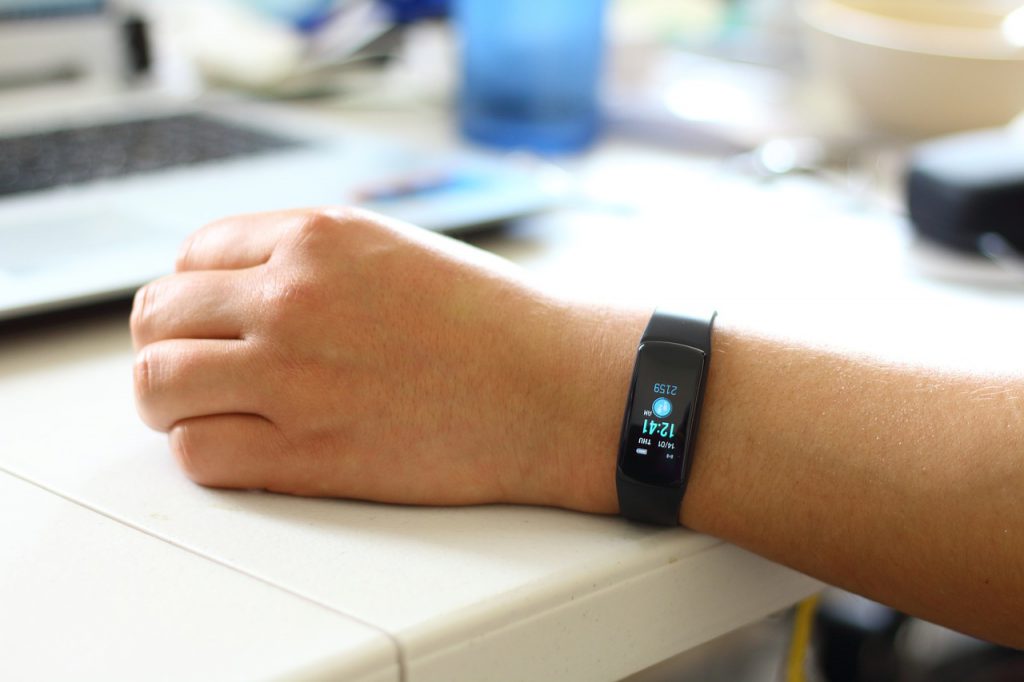 A Fitness tracker consists of a 5 layered architecture :
Sensing Layer: This layer consists of sensors that are embedded into the device. These sensors then collect data & the data collected by these sensors are sent to servers.
MAC Layer: The MAC layer helps in the monitoring of devices and overall control and in power management.
Network Layer: This layer is responsible for transmission, routing, and addressing using IPV6.
Processing & storage layer: The processing & storage layer receives data from the sensing layer which is analyzed and further stored in databases.
Service layer: In this layer, the data which was analyzed and processed is further provided to other services.
The sensing layer can differ from one fitness band to another. But when it comes to sensors it doesn't matter whether it is a Fitbit Blaze or an Apple watch.
Why It Is Essential For Kids To Learn IoT At An Early Age?
Internet of Things(IoT) is a revolutionary technology that is the best choice for young innovators to learn from an early age. Using the IoT technology the kids will be able to construct a system that can solve real-world problems. At an initial stage, the kids need to learn about various sensors and actuators and how they get interconnected with the help of a network. There are many types of coding courses for kids that teach them innovative technologies like AI, IoT, and Robotics.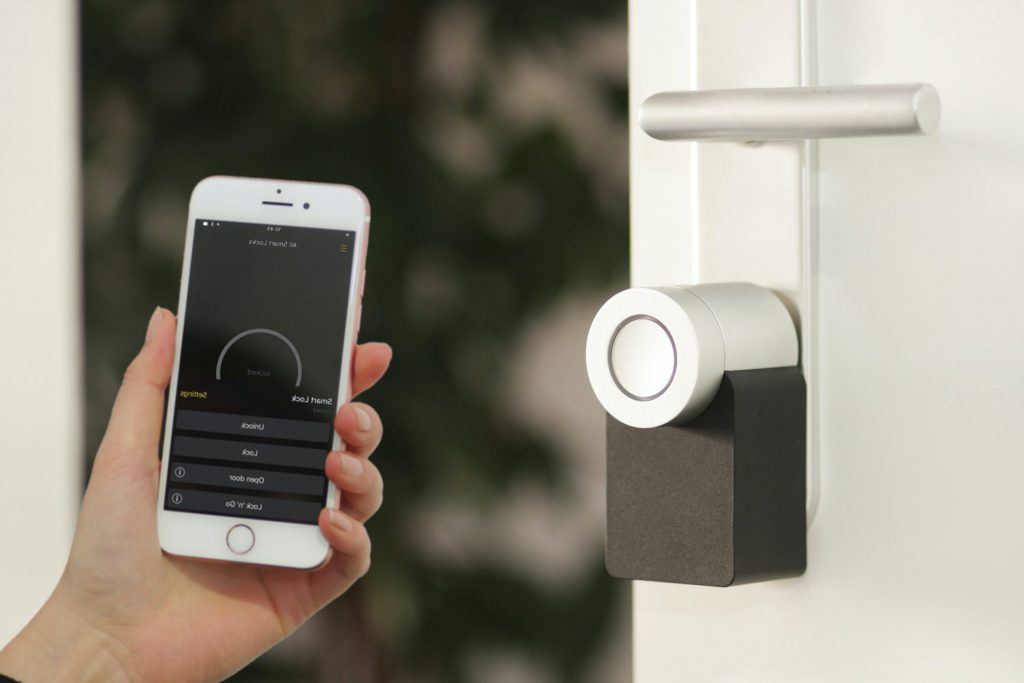 Tinkerly's STEM learning & coding courses are among one these courses. The thing that makes Tinkerly's courses better than other courses is that it offers more practical exposure to kids with its interactive STEM Learning kits. These STEM learning kits will reduce the overall screen time of the child by 50 percent.
By enrolling in Tinkerly's course the child will learn to make a next-generation project that is capable of solving real-world problems. For example, your child will be able to build an IoT system that detects the motion of the person entering the room by using a sensor and turns on the light of the room. Likewise, it will turn OFF the light when it detects that there is no one in the room. This is just one example of an IoT project. Your child will be able to build a lot more exciting things once he gets a good grip on the concept of IoT.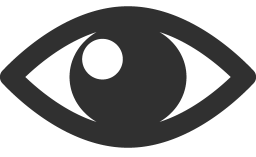 676