In a traditional Brick & Mortar school setting, the teacher teaches on the blackboard or does dictations in front of the class using which the students prepare notes that will help them in the learning process. Although this process of teaching is widely used for decades, this type of teaching method has its drawbacks.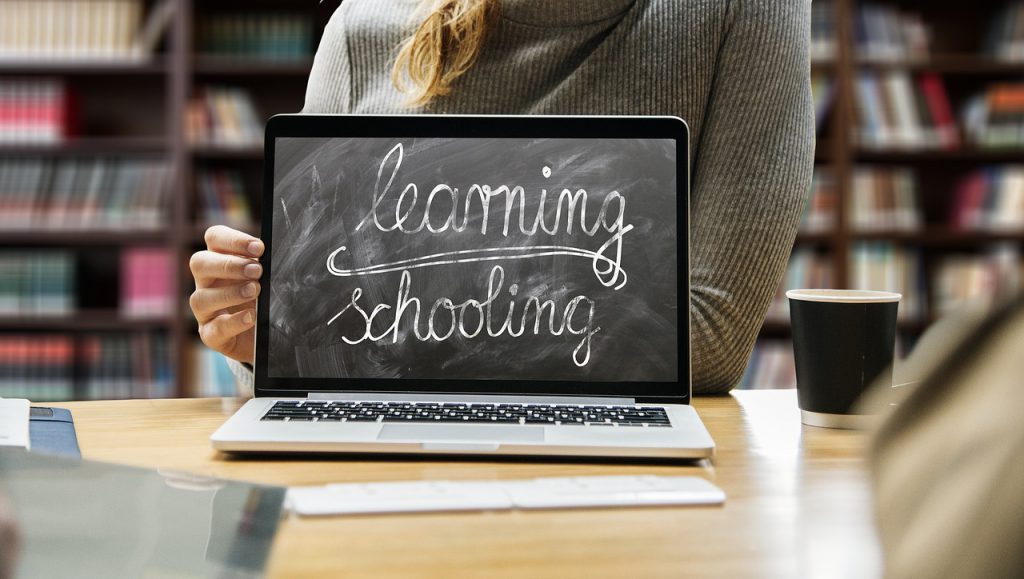 What are the Drawbacks of Traditional Classroom Teaching methods?
1. Memorization without Understanding
In the brick & Mortar schools, the main goal of the student is scoring good marks in tests so he/she memorizes the concept without understanding its implementation in the real world.
2. Dependency on Teachers
The students are totally dependent upon their teachers for providing the study material in the form of notes. The student doesn't make any effort to learn something new on their own.
3. Different Pace of learning
Every student has a different pace of learning some of them learn instantly while others take some time to grasp the concept. Thus students with a slow learning pace will get left behind.
4. Trouble Approaching the Teacher
There are some students who are of shy & introverted nature they find it difficult to express themselves in front of the rest of the class. Thus they did not understand the concept properly as they didn't resolve their doubts.
5. High Cost
The fees of traditional schools are very high which poses a problem for families who are suffering from financial problems.
What will be the Best Alternative to Brick & Mortar Schools?
With the advancement in technology, education is not only confined to a 4 -walled classroom but it can be done virtually at the comfort of the home with the help of Online Schools.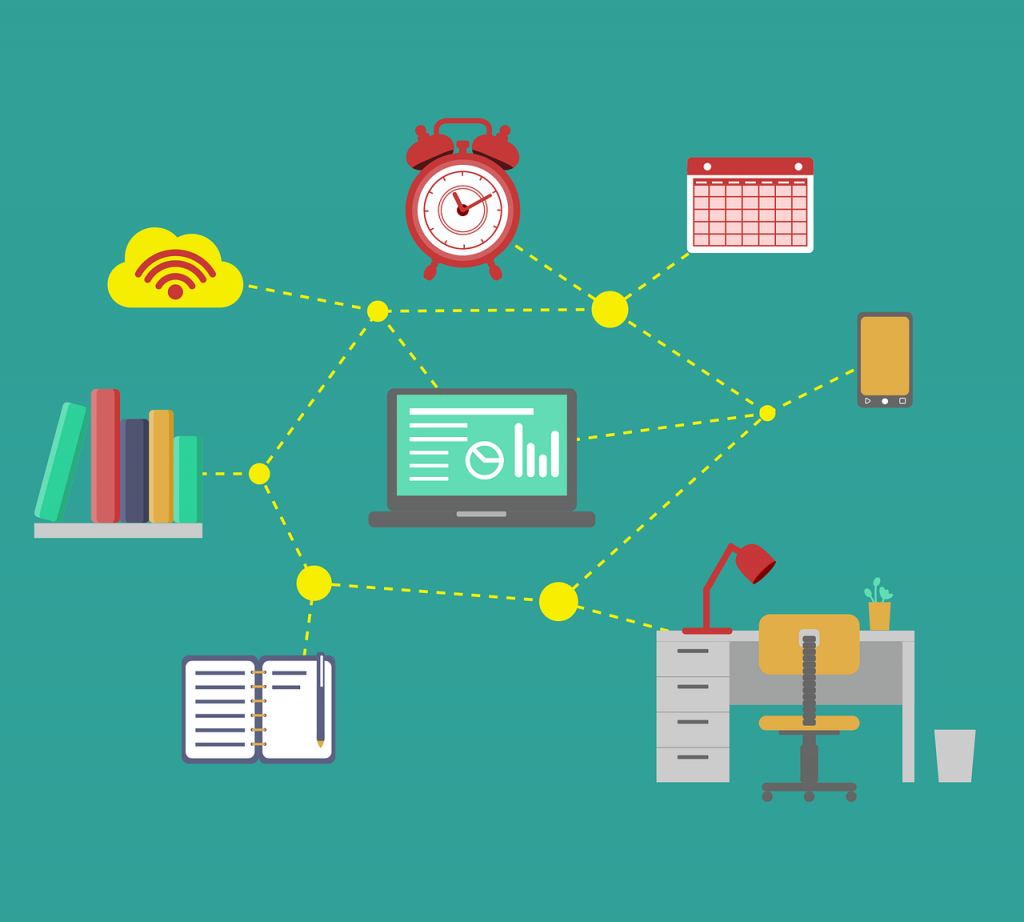 Online schools are the best alternative to brick & Mortar schools as they provide us with the following advantages
1. Easy to Afford
The enrollment fees of online schools are quite cheap in comparison to the traditional brick and mortar schools. So even the parents who have financial problems can afford it.
2. Personalized Learning Experience
Unlike in traditional schools where the teacher teaches the entire class with the same teaching style on Online schools the teacher offers personalized methods of teaching to cater to the needs of each individual student so that every student can learn equally.
3. No Commute Cost
Since the online school can be accessed at the comfort of the home so there will be no cost of travel. Online school can save a lot of time and money which gets wasted in traveling from one place to another.
4. Parental Involvement
Parents will get involved in the learning process of the kids and also get a chance to collaborate with the teacher in improving the overall learning environment of the kid.
5. Learning Flexibility
The students can learn at its own pace and if he/she misses an online lecture then have an option to review the recorded session as well to make sure no student can stay behind the learning curve.
How to Decide Which Works Better Brick & Mortar School Vs Online Schools?
Every parent desires that their children will receive the best high-quality education so that their kids will have a better future. They need something that will ensure the overall development of their kids. For example, the schooling is not just limited to teaching the textbook curriculum but also will focus on extra-curricular activities so that the kids will find their hidden potential.
When it comes to online schooling parents are not fully aware of the number of benefits that online schools can offer to students in comparison to brick & mortar schools. The Covid-19 scenario has shown Parents how online learning can also be used as an alternative to traditional schooling.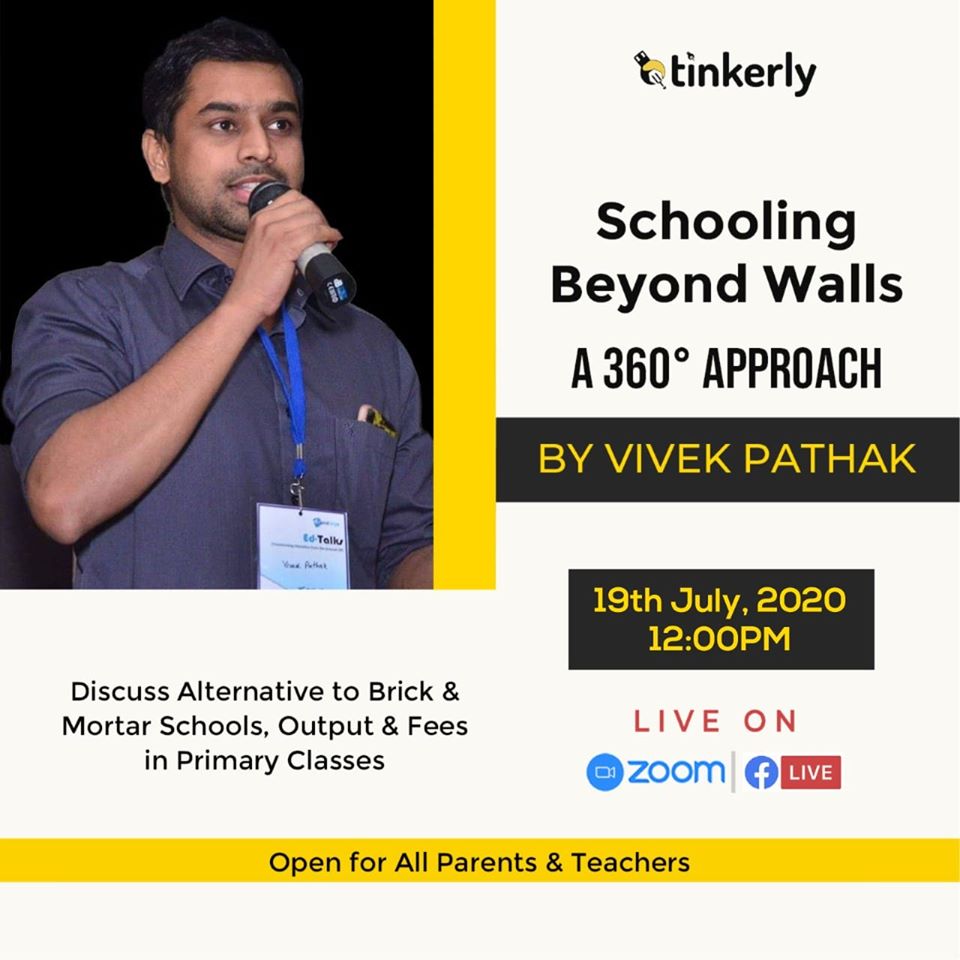 To make you aware of the best alternative to Brick & Mortar Schools, Get ready for a special Webinar on "Schooling Beyond Walls A 360 Degree Approach" by Vivek Pathak, MD & Co-founder of Tinkerly on 19th July 2020 at 12 PM this Sunday exclusively on Zoom & Facebook Live.
What Topics will be Covered in this Special Webinar?
1. Best alternatives to Brick & Mortar Schooling
2. Newer Modes of learning and schooling.
3. ROI vs School Fees
4. Positive Environment & Safety measures at Schools.
Who will be the Targeted Audience for this Webinar?
Although this special webinar is for everyone it is very important especially for the parents whose children are in Class 1st-5th and also for others who want to explore new and better alternatives to traditional schooling.
So, What are you waiting for? Register for this amazing webinar session and get a clear picture of the schooling beyond walls!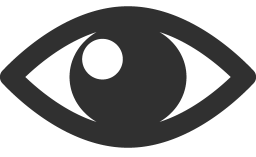 1431