Why Tinkerly?
TINKERLY means building improved and innovative solutions through experiments. The word Tinker is being used in Tinkering Labs so has become a synonym of STEM. Tinker.ly (Tinker+ly) together represents the habit of improvisation by continuous attempts.

Experienced IIT and XLRI alumnus gave birth to this Jaipur based EdTech that emphasizes practical learning in STEM subjects. Tinkerly understands that the deployment of the solution might demand to empower teachers & students with the content, method, and technology. Learning by doing methodology enables students to showcase and develop creativity and imagination. Tinkerly is providing end-to-end STEM solutions through its wide range of products touching every aspect of educational growth.
The Future Vision
Our mission is to plant the culture of experiential learning where students can learn from practical examples and DIY techniques. We are striving to transform the conventional educational system of theory-based learning to the system where advanced analysis and application of the knowledge is focused on.
Tinkerly plans to develop an effective & healthy educational system in India to allow the youth of the nation to thrive and grow innovative and analytical skills by understanding the theories and applying them in a lab-controlled or real-life environment.

Benefits of being a channel partner with Tinkerly
Many smart organizations are contributing to the EdTech sector in order to exploit the untapped market and take the educational growth in India a notch up. However, before partnering with any EdTech organization, you have to check a few eligibility criteria.
Here are some of them.
1. Inclination towards Education and Technology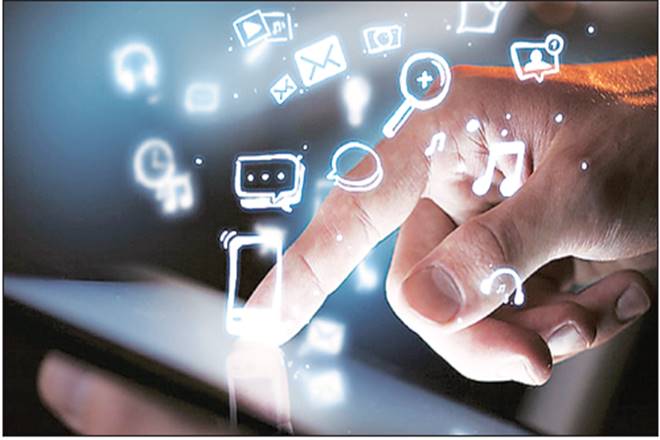 If you wish to partner with a dedicated EdTech organization, you need to hold an in-depth knowledge of the concerned market and understand what and how much you can contribute to it. The know-how of the technological advancements and its real-life applications in the education sector is a critical yet exciting task. As a partner, lacking the knowledge of the market might land you in trouble. So, analyzing the market, willingness to inject value-based market elements in the products and approach is important before partnering with an EdTech partner.
2. Scope of the business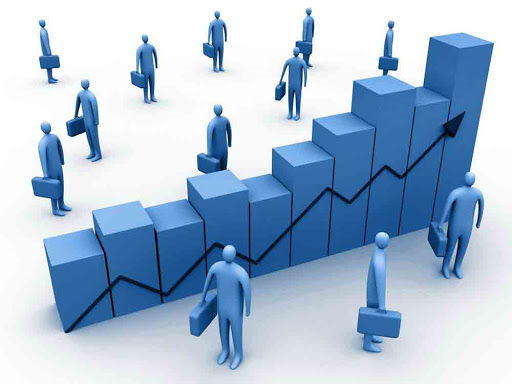 Any business idea can succeed only if it has the potential to serve either of the two factors – peoples' unresolved issues (where enough attention is not given) or peoples' needs. As a channel partner, you have to define what the parent company is focusing on – catering to the needs or resolving the main points.
As a channel partner, you can implement your strategies in EdTech, benefiting both you and the parent company. Extending the business reach, introducing products to the untapped areas and engaging the existing client base.
3. Value of the parent company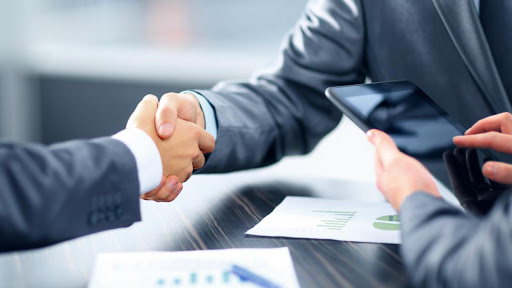 The company you are partnering with has to have a market value and goodwill. As a channel partner, you have to shoulder the company's reputation and shape it in the required way. Considering the industry the company serves, offerings, target customers and expected market image, you will have to brand the company and its offerings.
Most of the time, the reputation of the channel partner plays an important role in the company's image building.
4. Product knowledge and evolution
It is the channel partner's duty to come up with a plan to build a market identity of the product. In the highly competitive market of today's world, you will have to come up with innovative strategies to help companies survive. For this, the channel partner has to have in-depth knowledge of the industry and the products.
A partner will deploy the respective talent for the company branding and create awareness about the products. Product sellability should be a partner's concern and it would become possible only when the market segment is well defined and studied.
As a channel partner, if you are all this and more, Tinkerly is ready to meet you.

Benefits of associating with us:
Market Credibility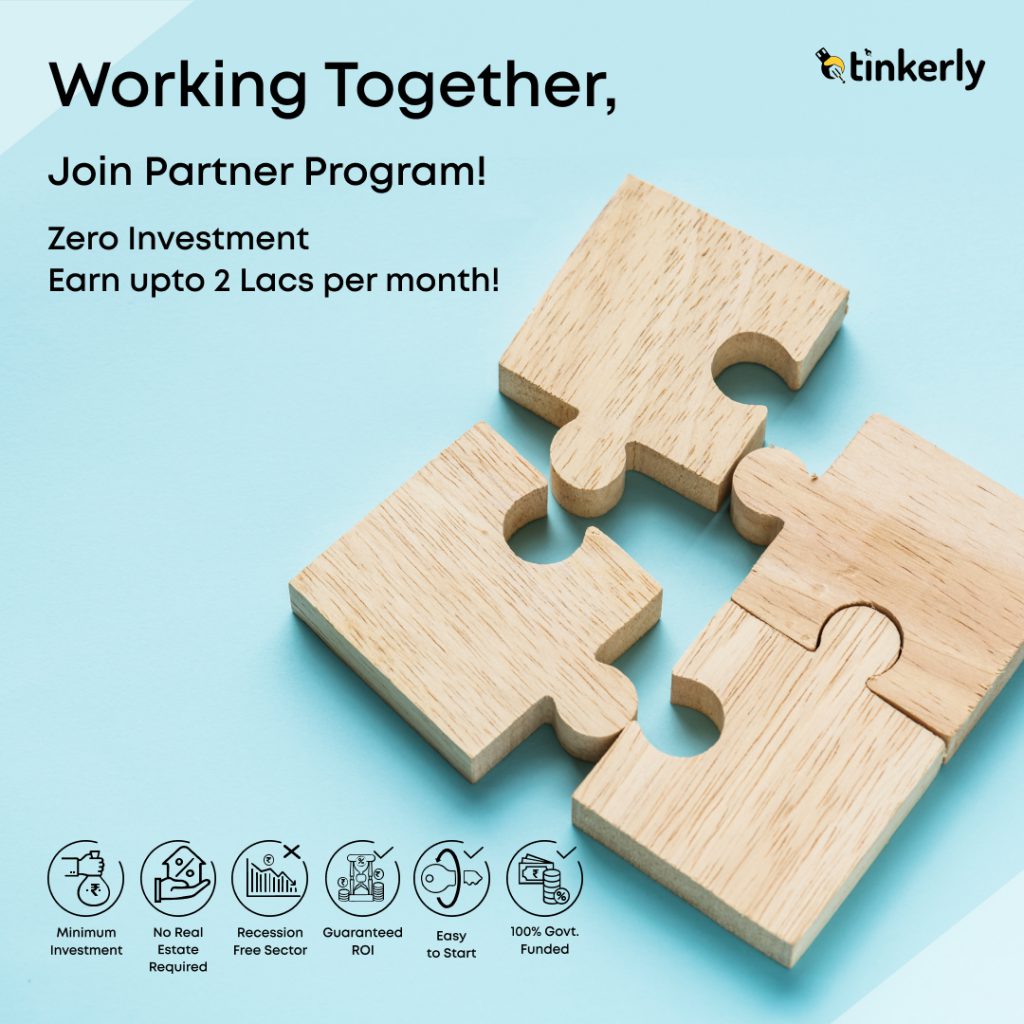 Supported by the Indian government, Tinkerly is the valued name in the market and has been awarded by the state government for its efforts of modernizing the conventional educational system in India. Partnering with Tinkerly will surely be a milestone for you and the exposure your professionals will get is unmatchable. We always believe in a win-win outline and you will experience it with us.
Increased Margin
Our channel partners get a considerable margin in the business. As we informed already, Tinkelry is a government-supported organization, where each transaction is performed with utmost transparency and honesty. We are more than happy to let you earn your business profit. All we expect from a channel partner is to create awareness around our optimized educational framework across the country and help Indian children get ready for the future. Tinkerly supports lead Generation through sales support and account management assistance.
Maximum ROI
We assure maximum returns on minimum investment. Channel partners have lower business risk as Tinkerly and its offerings are already respected and looked up to in the market. Being a government-supported organization, we have the required market credibility too. So you are promised low risk and low monthly overheads. Even schools are free of burden.
Easy to Start
Being Govt. funded, Tinkerly's wide range portfolio for STEM (End to end solution) is easy to deploy for the schools. School teachers do not have to have in-depth technical knowledge to teach students about STEM material. This is an advantage for our channel partners as schools from every corner of the country can deploy the solution. There is a broad scope here.
Minimum Investment and Maximum Demand
Indian educational market has an increasing demand for trending technologies such as VR/AI based on learning, Robotics, IoT, and other experiential learning. The base is built, our product has market value and identity, and the company has goodwill. As a channel partner, you can deploy minimum quality sources and talent and get higher returns. Tinkerly has taken care of your robust know-how in terms of advanced expertise and resources. We are there to help you with the technical training and sales training.

Conclusion:
Every smart channel partner seeks exciting business opportunities that hold mutual benefits and growth. Tinkerly assures you both things and more.
Join us to do extraordinary work, earn maximum ROI, and all this through shaping the future of the nation.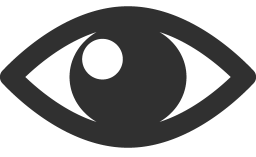 2741