We are looking for young energetic teachers who are well versed in the field of STEM & Coding and possess good experience of teaching students. We are offering a wonderful freelance opportunity to all the aspiring teachers to earn a side income by doing the noble cause of enlightening young minds about STEM & coding concepts.
The best quality content which is curated by a team of IITians will be provided to the teachers and they need to go through it and deliver the online sessions of the STEM & Coding courses to school students on behalf of Tinkerly.
Why Choose Tinkerly?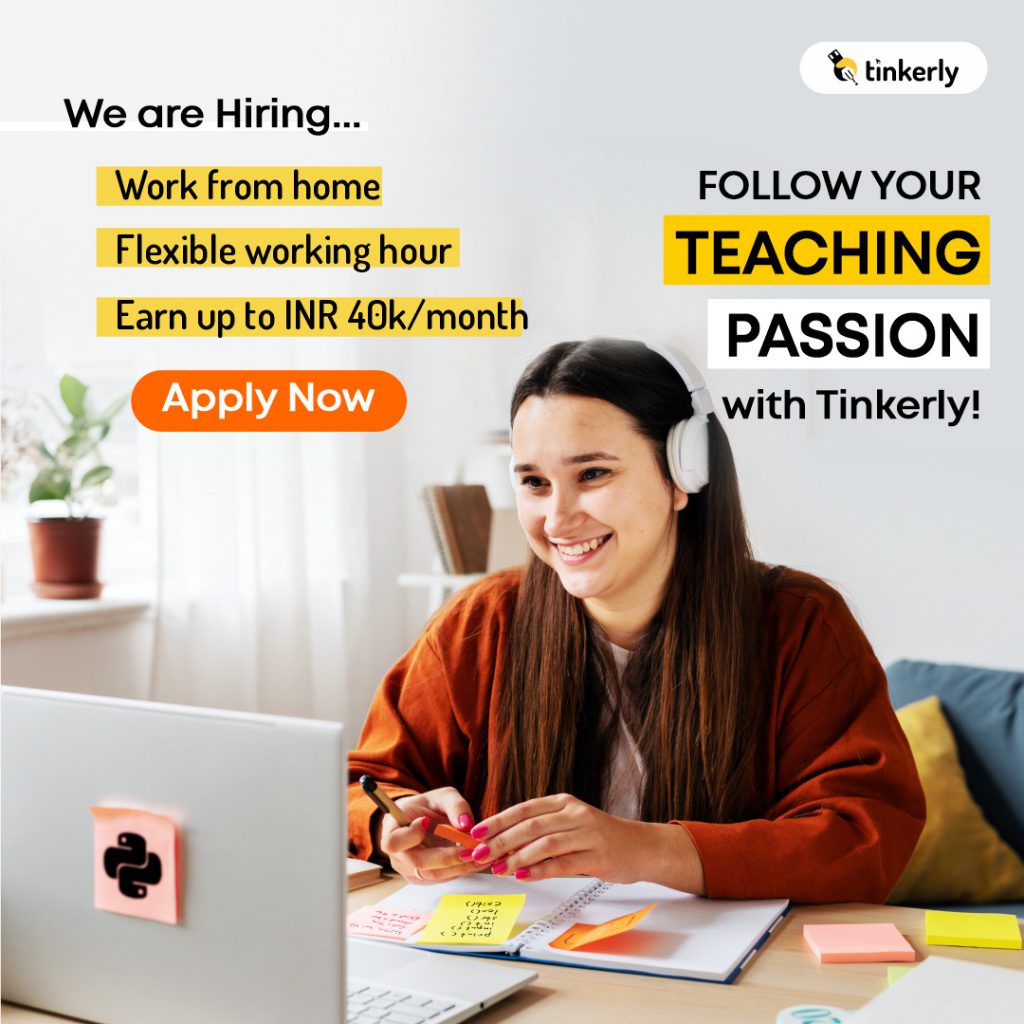 1. Leading EdTech Startup
Tinkerly is a leading Edtech startup company that has developed 300+ projects based on coding, robotics, AI, and other STEM-related subjects that are benefitting 150K+ students with their STEM-based content.
2. Ready-Made Best Quality Content
We provide you with the course curriculum content which is curated by a team of IITians and is backed by the extensive experience of training teachers and students in over 500+ Schools.
3. Team of Innovators
We are a team of innovators who are continuously working on innovative ideas such as adding STEM toys in the play-based curriculum of Tinkerly's Online Coding Course.
4. Earn at Home Opportunity
By associating with us you can easily earn a good side income by delivering the online Live 1:1 sessions at the comfort of your home.
5. Learn Innovative Technology
A wonderful opportunity to learn about innovative technologies like AI, IoT, Robotics, and coding.
What Type of Qualities are Required to be a Teacher at Tinkerly?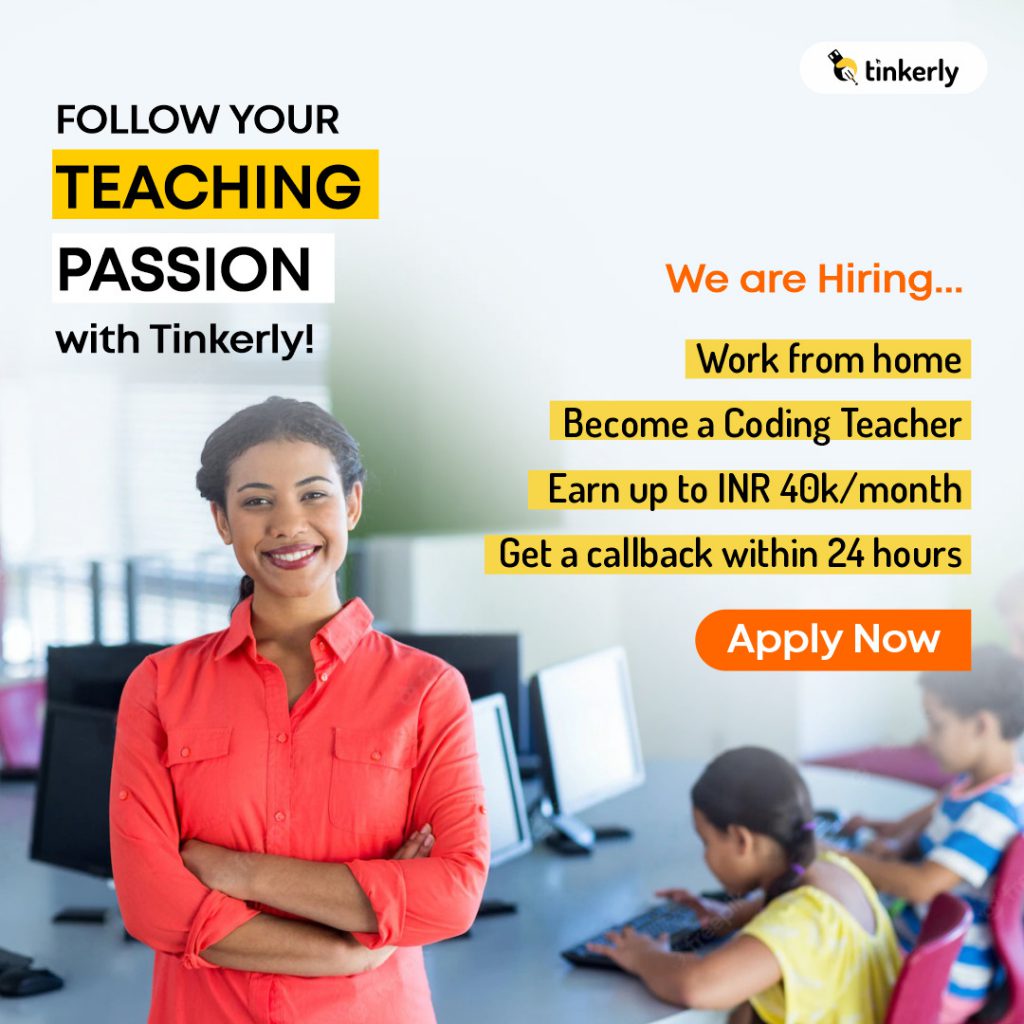 The Teacher must be from a computer science background and must have a zeal to learn.
He/She must have the experience of teaching kids on the digital platforms.
He/She must be fluent in the English language as well.
He/She must have a sound knowledge of coding, AI, IoT, Robotics, etc.
He/She must possess good communication skills.
The Teacher must be a good listener and good at handling kids.
The Teacher must possess skills such as problem-solving, observational skills, critical thinking, etc.
FAQs (Frequently Asked Questions)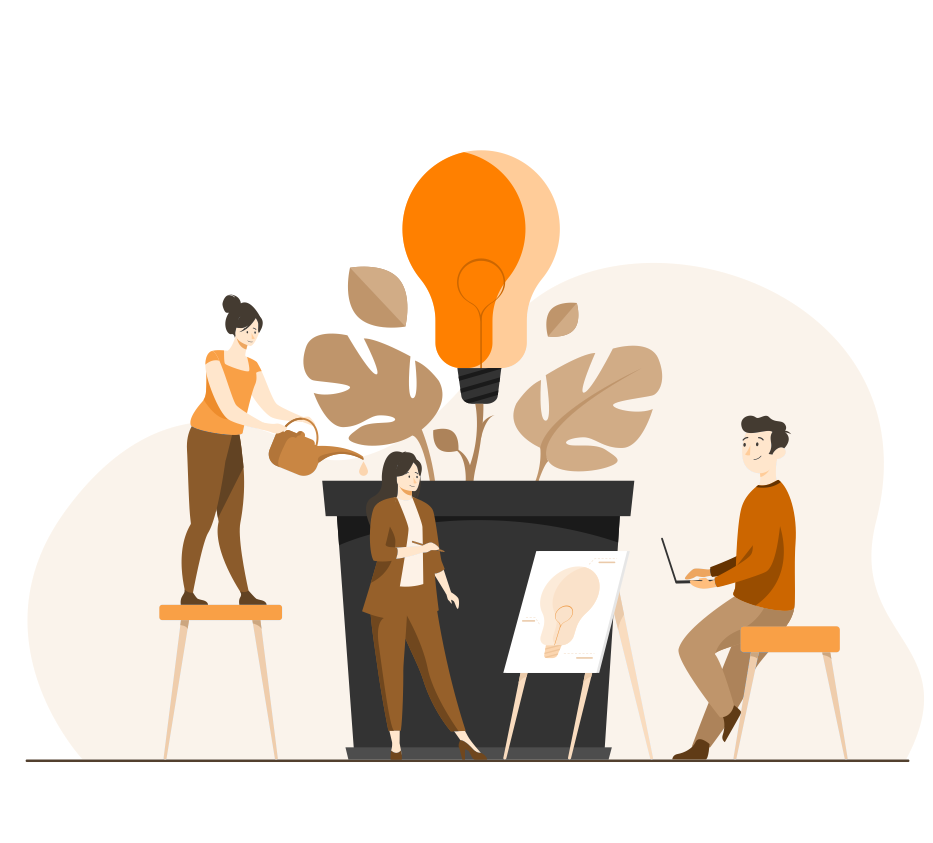 How to Become a Teacher at Tinkerly?
Just simply fill the form "Become a Teacher" by clicking on this link. Our team representative will get in touch with you soon.
How Much Does the Teacher Gets Paid?
Tinkerly will pay on a monthly basis based on the number of successfully completed sessions as follows:
How Much Time Will the Teacher Dedicate Per Week for Demo Sessions or Live Sessions?
The teacher will spend a minimum 10 hours/week for conducting the demo session or live session.
What type of documents does the teacher require to deposit at the time of joining?
The teacher must submit a valid identity proof along with address proof at the time of joining.
What Will be the Minimum Hardware Requirements for the Course?
Laptop/PC with a minimum of i3 processor.
High Definition Web Camera
Steady Internet Connection
Who Should Apply For Online Teaching Jobs?
There are 3 main types of candidates that can make the most of this teacher training program.
Type-1: This type consists of working professionals from an IT/CS background, passionate about teaching, and the candidate who are looking for side income.
Type-2: This type consists of existing coding teachers, online teachers(school, teachers in edtech companies)
Type-3: This type consists of aspiring college students(from an engineering background) who are interested in becoming a teacher.
What Will be the Criteria for Canceling the Teaching Slot Due to Some Emergency?
If the teacher wants to cancel the teaching slot on any particular day due to some emergency then he/she must inform about it 24 hours in advance.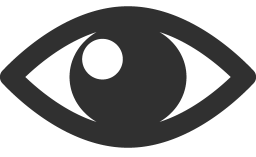 5821