An increased number of people are now opening up to the idea of learning how to code after perceiving how writing a single line of code brings about tangible change. After seeing the seamless integration of new innovative technologies with coding there is increased importance being laid on learning these skills in conjunction with each other.
Coding is essential for the digital-first future of tomorrow and will expedite the growth of many innovative technologies. Therefore, learning how to code will prove to be very beneficial for the kids, as it will provide them with an edge for the future.
How Kids Can Initiate Their Path Of Learning Programming Skills?
By using the hands-on learning approach, a proper structure can be implemented in kid's learning outcomes. Learning how to code becomes fun & intriguing by following the hands-on learning approach. It is being put to use by many edtech companies.
As this process works on the principle of learning by doing, this will jump-start the kid's interest in programming.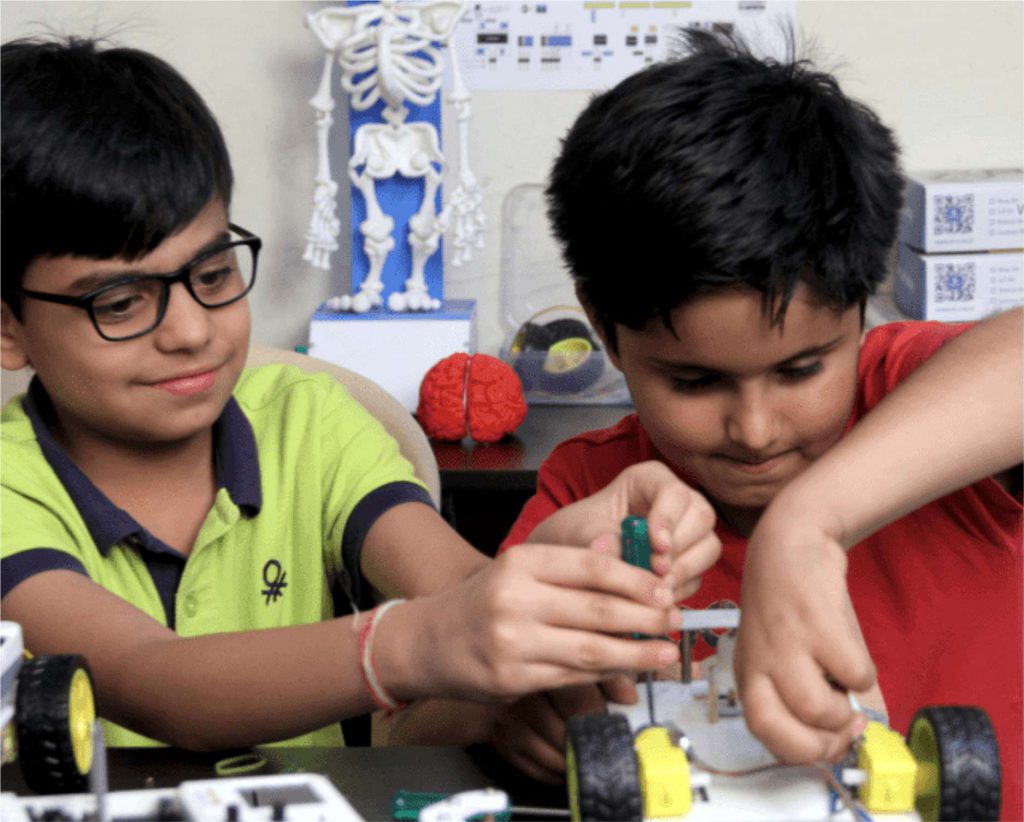 This approach is very practical and spurs the kid's innovative mind. So, if the kid wants to initiate on the path of learning how to code, they should follow the hands-on learning approach. It is especially true for kids who are just starting to learn how to code.
Why Hands-On Learning Should Be Preferred In Comparison To Rote Learning?
The hands-on approach to coding is very much different from the normal process, which to a large extent focuses on Rote learning, and the Rote Learning approach is losing relevance now. This leads us to know how Hands-On Learning is better than the Rote Learning approach because of which there has been a transition to the hands-on approach, which has provided a more evolved form of learning.
Exciting & Intriguing Approach
Rote Learning follows a very monotonous approach and provides a very one-dimensional approach. Hands-on learning, in comparison, is a very exciting & intriguing approach towards learning.
Give Wings To The Innovative Ideas
Rote learning does not build upon a kid's innovative mindset. The hands-on approach in response helps kids build upon their creative skills and allows them the freedom to give wings to their innovative ideas.
Enhances The Problem-solving Skills
The Rote Learning approach does not build upon the critical-thinking and problem-solving skills of the kids. Whereas, the hands-on approach encourages kids to work on multiple ways to solve a particular problem. It helps them to think in various dimensions, and it greatly enhances their problem-solving skills.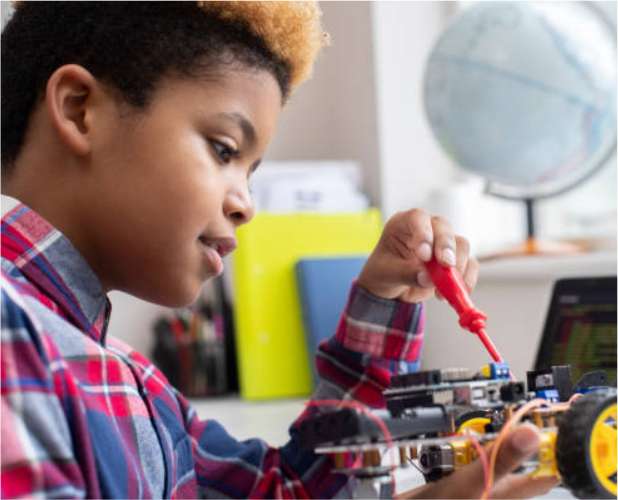 Narrow The Gap Between Theory & Knowledge
Through the hands-on learning approach, the kids can narrow the gap between theory and knowledge as the kids see the real-life tangible results of writing a code. It is not the case with Rote Learning.
High Level Of Engagement
The hands-on approach allows a kid to engage intellectually. This approach offers a more evolved way of learning as it provides kids with an insightful and engaging way that excites interest. The Rote learning approach uses a very complex approach that does not involve a high level of engagement.
The hands-on learning approach encompasses learning to code in integration with new-age innovative technologies. It allows the kids to learn how to code in a way that spurs their creative side and helps them consume technology interactively.
How Can Kids Initiate On Their Path Of Learning Hands-On Coding Approach?
Initiating on the path of hands-on coding through the STEM education approach helps introduce kids to a form of value-added learning which prepares them to bring their innovative & creative side into play. STEM education is a prominent way of learning the hands-on approach in integration with new-age tech that will help foster one's problem-solving skills.
STEM education brings to the fore Experiential Learning which integrates learning how to code with learning about innovative technologies. Experiential learning initiates kids to coding through the hands-on approach in a seemingly easy way. Only if we use Experiential Learning in the truest sense, can the hands-on approach be brought about, without which it will just be a normal process of learning how to code.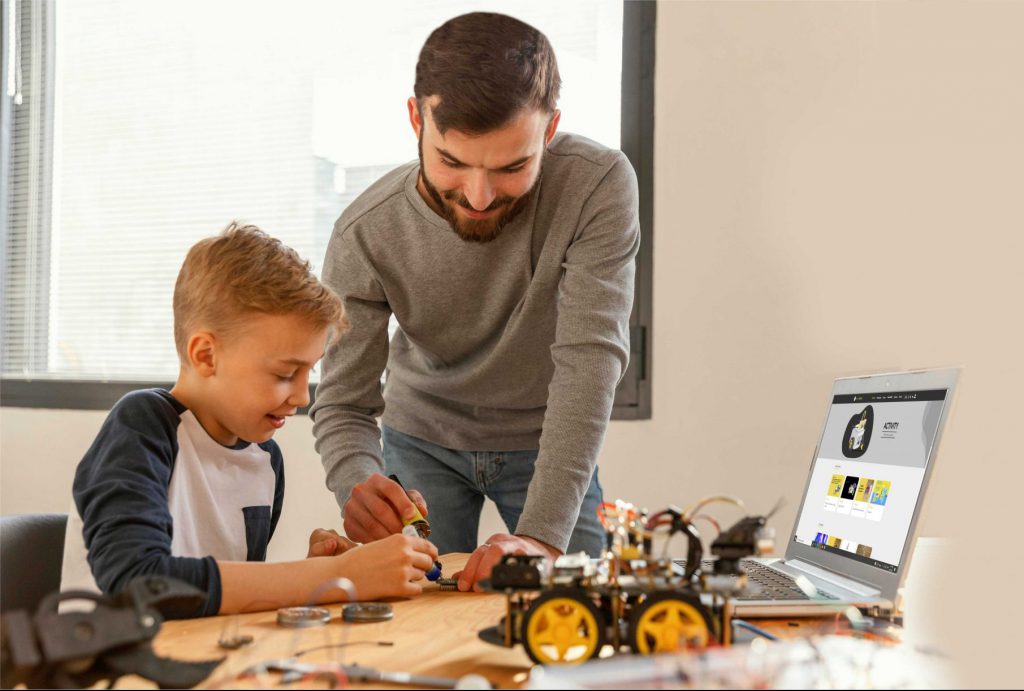 Experiential learning brings about the hands-on approach to coding helps kids interact with technology and apply their ingenious ideas. Kids can perceive how writing a code works in sync with innovative technology. This approach empowers a kid to think & engage at a multitude of levels.
Therefore, kids can initiate themselves to the hands-on approach by engaging in learning through the STEM education path that uses Experiential Learning to a great extent.
How Tinkerly Is Acting As A Great Enabler In Teaching The Hands-On approach?
The hands-on approach that helps kids build on their art of persistence, reduce unnecessary exposure to screen for a long time is increasingly being used by Edtech companies like Tinkerly.
Tinkerly's different courses have Coding Classes well integrated with STEM toys which will help expedite a child's interest in coding. With Tinkerly's play-based curriculum, it becomes fairly easy to learn how to code, as the learning process involves STEM toys, Next-gen projects that involve putting kid's learning into practice. As this process works on the principle of learning by doing, this will jump-start the kid's ingenuity in the space of coding.

Tinkerly's Coding classes also integrate learning the concepts of AI, ML, Robotics, IoT, and when the two skills are taught in sync with each other, understanding the logic of a code becomes easier when put to use through these technologies. The use of all these methods in Tinkerly's coding courses gives rise to what is called the Hands-On approach to coding which is very different from the normal process.
Tinkerly leverages its interactive learning module by way of the various STEM toys they offer in integration with coding courses to enhance the learning experience manifold. Tinkerly's learning modules make writing a code very interactive and easy. The courses on offer provide an engaging insight into new-age tech with hands-on Coding well incorporated into the learning process of these technologies
Be it the Coding+IoT course or the Coding+AI course, all of them encourage learning to code in integration with these technologies. Here kids are introduced to STEM toys which act as great enablers in the hands-on approach and help kids learn beyond the screen and reduce their screen time by 50 percent. Tinkerly's coding courses provide a very easy approach to coding through the three-course packages on offer, which provides access to recorded sessions as well as live sessions. These courses are structured to provide kids with an opportunity to innovate and create real-life projects.
Through Tinkerly's integration of the Experiential learning approach into coding by way of the courses & kits, importance is laid on putting things into practice and learning by doing and seeing the tangible effects for themselves.
Conclusion
Learning to code is a very important skill for the digital-first future of tomorrow, which in integration with various technologies will lead to many innovations & jobs in the future. Therefore, kids should initiate their journey of learning to code by following the hands-on approach. It greatly simplifies the learning process of coding and related innovative technologies. So, in a nutshell, coding will continue to venture into newer spaces as it is one for the future, and with it, increased importance will be laid on learning coding through the hands-on approach by using interactive learning modules by Tinkerly.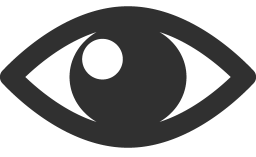 670