Our young generation is very lucky to be blessed with the gift of technology from an early age. The innovation in technology is also growing at a rapid rate. To keep up with technological advancements, many young people are upgrading their skills on a timely basis. It is high time that the parents must realize that their kids need to be aware of these technologies from an early age otherwise they will miss out on a lot of things.
To ensure that your child has a safe and secure career, you need to teach them about these innovative technologies from an early age. They need to be aware of the basics of technologies like AI, IoT, and Robotics from an early age. It will help them in getting a good lucrative job opportunity in the future.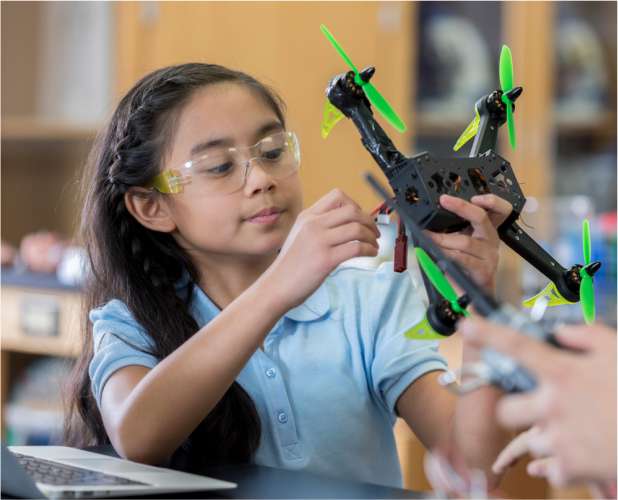 There are many ways using which you can teach your child about the technologies of the future. But the special feature that makes Tinkerly's coding courses a better option than other courses is that they use a practical learning approach with the help of using interactive educational kits. These kits help students grasp tough concepts in a fun and interactive manner.
These educational kits reduce the unproductive screen time of the students to almost 50 percent and take their learning journey beyond the screens.
Let's gain insight into Tinkerly's Coding course!
Tinkerly offers courses based on game development, AI, IoT, and robotics for kids of age 6-16. First, the child will learn the basic concepts of Game development, IoT, AI, and Robotics. This will help your child in strengthening the fundamentals of coding and robotics. After that, based on your child's interest you have the freedom to choose the specialization (Game development, IoT, Robotics, and AI) they have an interest in.
Play-based Curriculum Blended With Educational Kits
Our courses provide a hands-on learning experience through the use of our educational kits which are specially designed for the kids to understand the concepts of AI, ML, IoT, and robotics by solving real-life problems. We offer courses as per the age of your child. To develop skills like logical thinking, problem-solving, critical thinking, etc. at an early age.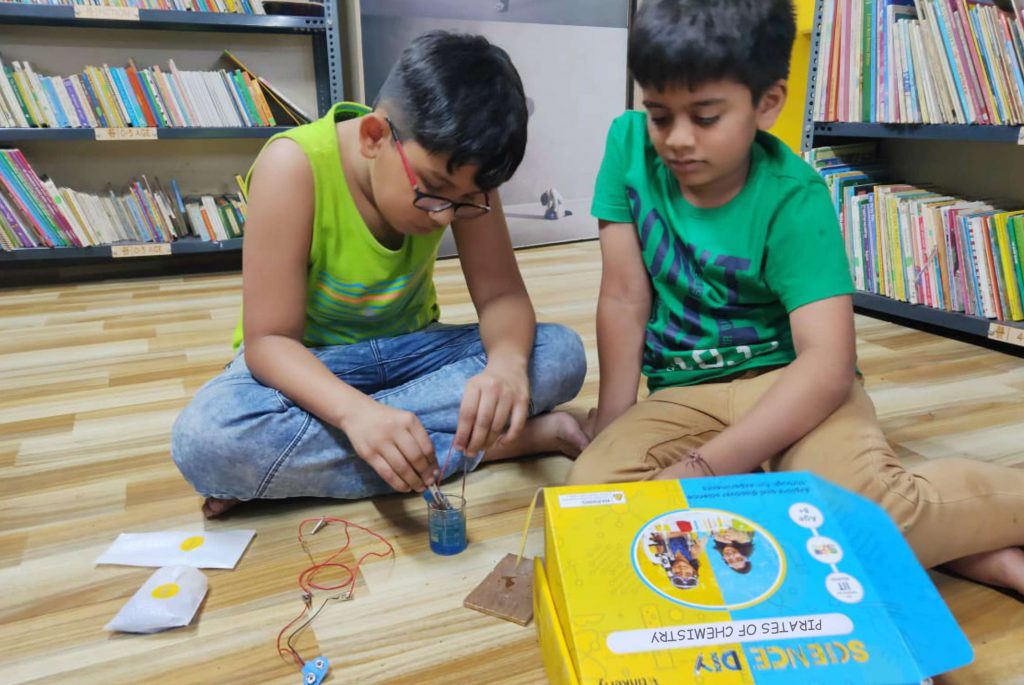 Teach Tough Concepts With Ease
Our courses are engaging, entertaining, and fun-filled; they are not like any other monotonous coding classes. Instead, we make learning fun, simple and interactive so that your child can grasp even the most difficult concepts with ease.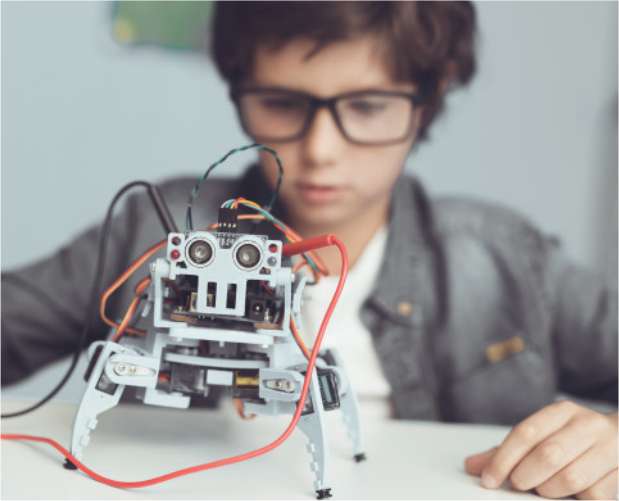 Interactive Live 1:1 Classes
Our courses offer 72 sessions which are divided into 48 live classes and 24 self-learning sessions. Your child can learn the lessons at their own pace and at the comfort of their home. Our live 1:1 online classes provide your child with a hands-on exceptional experience of learning and our expert educators will clear your queries or doubts to make you understand the concept in a better way.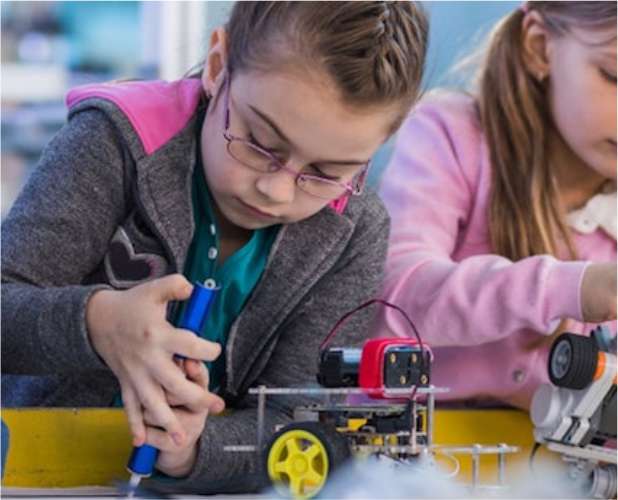 Designed by Expert Educators
Our courses and kits are designed by Engineers from the world's top-rated colleges. We ensure to provide the best learning to your child and prepare him/her for the future.
Conclusion
AI, IoT, and robotics are the buzzwords. To get a clear understanding, it is always better to let the kids decide in which field they are interested in building their career. Tinkerly's courses provide your child with all the courses focusing on all of these buzzwords, and then we give them the freedom to choose and experiment. You might think that your child is interested in robotics but after taking up our course he might decide that he is more interested in AI. The students will have the full freedom to choose the field that they want to pursue as their career option.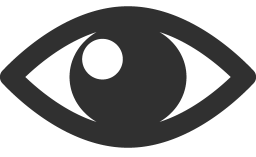 755