The world is going through a rough time. Many people around the world, especially parents, are trying hard to adjust to a new form of the lifestyle of getting stuck at home. While the schools are off and exams are over, kids are also home-bound too. They can't really go outdoors to play as the lockdown phase is going on. But just like every cloud has a silver lining, this one does too. Both parents and children get a chance to spend time with each other as long as they are at home. All the working parents are constantly worried about how they can engage their kids in doing something useful as the summer is just right around the corner.
Don't worry Parents! Tinkerly has got you covered. We have come up with an idea for conducting a Virtual DIY Summer Camp for kids that will provide a fantastic opportunity for your child to make full utilization of their time.
The most amazing thing about this Online Summer Camp for kids is that they don't have to go somewhere out to attend the summer camp activities instead we come up with an idea of Virtual summer camp which comes to you at your doorsteps. All the activities listed in this summer camp are STEM-based activities which are based on the notion of learning-by-doing.
What are the benefits of enrolling in this Virtual DIY Summer Camp?
Since both parents and children will be spending a lot of time together due to lockdown. It is the perfect time to opt for Virtual DIY Summer Camp. The parents will be able to monitor their kid's learning and also can collaborate with them while performing DIY activities. This Virtual DIY Summer camp for kids 2020 ensures gainful engagement to kids. The activities of this online summer camp for kids are designed to bring out the creative thinking power of the child. Each activity is a challenge that will bring out the true potential of the child and makes it a habit to learn by experimenting. These activities will teach kids about different alternatives to solve a single problem. Engaging in these activities will surely change the mindset of the child and make them a problem-solver. The kid will also learn the importance of planning, strategizing and handing real-world issues in a fun and entertaining manner. It is a wonderful opportunity for kids to get innovation at an early age that will help them towards a bright future.
What type of activities are carried out during this Virtual DIY Summer Camp?
The Virtual DIY Online Summer Camp for kids will run for a duration of 45 days and will start on 12th April 2020. This Virtual Summer camp for kids will provide your kids with a set of 3 Science DIY Boxes. Each Science Box consists of a unique theme. The Kids will be provided with 3 Science DIY boxes during the entire course of the Virtual Summer camp. In each Science DIY box, there is a roadmap and it is going to be a themed roadmap.
The First Theme of the roadmap is Pirates of Chemistry Box which deals with learning the cool concept of following in an easy manner:
Acid-Base Reactions
Neutralization Reactions
Acidic Nature of CO2
Principle of Fire Extinguisher
The second theme of the roadmap is Magic Mystery of Colours Box which deals with discovering what will happen if you mix clays of RGB colours.
The last but not the least 3rd theme of the roadmap is Aqua Fun Box which deals with the fun concept of Physics that explores the idea of how detergents help in reducing the surface tension.
Tinkerly's Virtual Summer Camp for Kids 2020 In A Nutshell
For each science DIY box, the child will get 15 days to complete the roadmap. As a part of that roadmap, the child will get a Challenge card in each box which contains 6 fun STEM-related activities that need to be completed within 15 days. In order to track the child's progress for the activities, a flag is provided to put a mark on the roadmap. As soon as the 15 days duration gets over, we will send another kit for the kid.
What if the child needs any assistance?
If the child gets stuck in a challenge then for content support and guidance he can tune in to Let's Tinker App which can act as a dedicated trainer and can be accessed with the help of using QR codes that are available on the Science DIY box.
What is the cost of Enrollment?
Enroll for FREE and just pay Rs 2020/- for the material. Registration opens April 12th, 2020. Information & Registration: https://pages.razorpay.com/tinkerlycamp
So parents, what are you all waiting for? Just be a part of this Virtual Online Summer Camp for kids and give your child a better future prospect.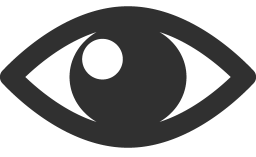 178