When the Great Plague of London was going on in 1665, Cambridge University was locked down and Issac Newton was forced to stay at home. During this time, he invented calculus, parts of optics theory and allegedly while sitting in his garden, he saw an apple fall from a tree. So, there was a time when such a pandemic happened and Gravity was discovered. Today we are in a situation of a new Pandemic COVID19, and maybe another new discovery is on the verge! The glass can be seen as half empty and half full, it's a matter of how we perceive it. This may not be the best of times amidst Corona Quarantine and fears surrounding the disease to go out and learn new things.
COVID19 is real and we must stay at home, this is the best that we can do to control it and smoothen the situation. We must have trust in our Medical Research Centers and Doctors and of course Science. Apart from our precautions, prayers, and optimism, the only thing that will help us this in this hard time is Science and zeal to learn.
So, how about thinking that we are the prisoners in our home, we liberate our creative souls and learn from some enormous free online tools out there. How about we encourage kids to learn some cool stuff ranging from STEM (Science Technology Engineering, Maths) to Design to General Knowledge or Vocabulary, apart from watching cool series on Netflix! I am an Educator, a Tinkerer and been in this field for quite some time now for about 4 years.
Here are some of the free tools that I think will keep you and your kids engaged and will boost their cognitive skills. It's the time we discover something new like Gravity all over again!
Science Journal by Google
Do you know that our phone contains a lot of sensors and you can use them for not just basic function but learning too! This is not the best time for your kids to go outside and explore science in Museums, Tinker Spaces, and Schools but an application is just a click away and your smartphone will come to the rescue.
Available on- Web / Android / iOS
Using this app your kid can record many observations around the science and can get it recorded too. Your kid can note the sounds of different frequencies and loudness, can use your phone accelerometer to do some exciting experiments like plotting graphs etc. and use the Magnetometer to check for any magnetic powers around ..haha. This is a great application that will teach your kid the importance of research, observations and connecting real-world with science.
Let's Tinker by Tinkerly
Who says science is boring and difficult when we have such interesting applications like Let's Tinker by Tinkerly. This free application is a perfect blend of improving your kid's creativity and intelligence with 350+ projects, courses, Tinkerpedia and much more from STEM. With some hundreds of interesting challenges mapped with skills of 21 century, this app would make sure that your kids time during Corona Quarantine will be well spent.
Your kid can hover over many things in this application like quizzes, grooming sessions for CBSE exams and can even do some advanced courses on Arduino and raspberry pi to apply in robotics, IoT, AI and so on. The entire content is based on DIY (Do it yourself) projects. Don't blame me if your kid makes your entire home a STEM Maker space after signing up on this application!
QuizUp by Glu
Kids Gaming parties are fun and interesting. But since it has got the best choice for now, how about your kids engage in an interesting application where they can play hundreds of quiz on interesting topics.
Available on- Web / Android / iOS
QuizUp does exactly that. Your kid can choose from a variety of topics like science, famous personalities, logos, geography, maps etc. and can challenge his friend or any stranger for that quiz. It will not just be a fun activity but a learning exercise too.
Vocabulary Builder by Magoosh
How about your kid goes out of this Quarantine and be better in English, wouldn't that be amazing? Vocabulary Builder by Magoosh is a perfect application for your kid to improve on his vocabulary.
Available on- Web / Android / iOS
The app uses some great algorithms in the backend that will make sure that you learn that word and not just mug it up. Your child can simply start from level 0 and start from scratch. The application will make sure he learns some great words by the end of the day. The words that are introduced are shown in such a manner that you start connecting the dots and use them in the sentences, thus making the whole experience easy and fun.
Algodoo by Algoryx Simulation
Algodoo is a physics-based 2D sandbox freeware from Algoryx Simulation. It is a learning tool, an open-ended computer game, an animation tool, and an engineering tool. Your kid can learn to make some simple simulations.
This is a free tool that can be easily downloaded in a computer and your kid can learn so much in Physics like the concept of optics, force, and momentum. If given a bit of time, your child can even make some games on his own. There are many online videos about this on YouTube and this will keep your kid fully engaged.
So, the Newtons out there, when should we expect a revolutionary theory like Gravity or how about you help researchers find the vaccination for Corona Virus!
Did you know, "A 16-year-old high school student invented revolutionary Ebola Diagnostic kit"? you can be next!
Cheers!
Happy Learning!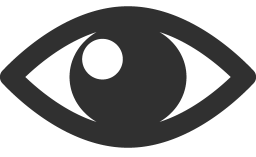 2318